Speak of the Devil Z! Here's the trailer for Wangan Midnight, the manga, movie, video game and anime series that is now being rebooted with yet another remake on the big screen.
It's the classic story of a high school student who finds a nearly complete, highly tuned Nissan Fairlady S30 Z in the junkyard. It's dirt cheap but possibly haunted, and has a penchant for trying to killing its drivers. Sounds like a good deal to us!
Finally, he can live his dream of racing Skyline GT-Rs and Porsche Turbos on the wangan, the Bayshore Route expressway that stretches from Tokyo to Yokohama. But will the possessed car known as the Devil Z succeed in killing him or can he tame the beast?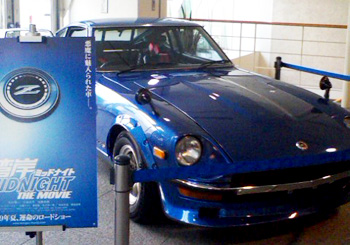 Judging from the cars, this clearly had little to do with the photo shoot we found on the web a while back. One gripe: couldn't they have stanced it better with some bigger Wats? Let's fill out those flares! And those tires… come on, guys, this is the wangan, not the Baja 1000.
Also, it appears to transform from a 2+2 in the junkyard scene into a 2-seater when it's on the road. Now that's devilish! But enough nitpicking. We can't wait to see this. Nostalgic Nissan action is a rarity in cinema.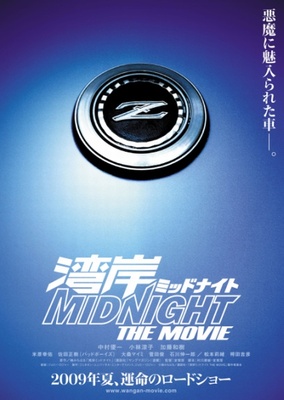 There's a bunch of young actors in it but we all know that the real star is the Z-car. Is this not the coolest movie poster ever? Wangan Midnight opens September 12, 2009 in Japan. Unfortunately there's no word on whether we will see it stateside.
Thanks to cesariojpn!