For those of you who are looking to upgrade from Choro-Qs…here's your chance!
It's a billet alloy KPGC10 Skyline.  And if you have to ask, no you can't afford it.  Details after the jump.
Made by Targa, this tiny Matchbox-car sized little gem is not cheap, at US$400.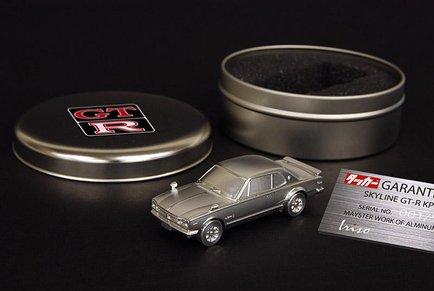 But check out that workmanship!