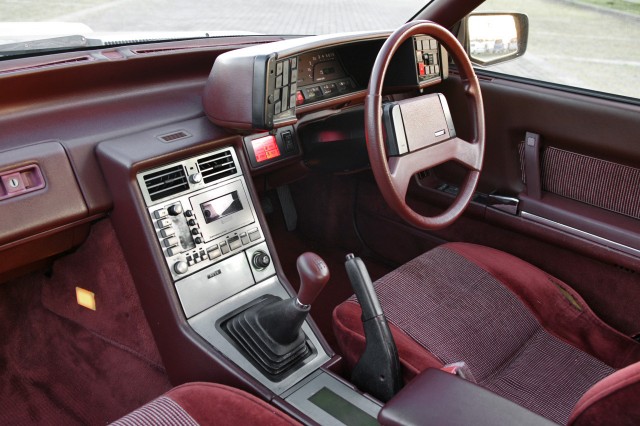 This is the interior of a third-generation Mazda Cosmo. The first generation 1967-72 Cosmo Sport had space-age styling on the outside. Then Mazda brought back the Cosmo name in 1975 for the Mazda RX-5, and the only thing spacey about that was the idea of a Cosmo with Landau roof.
In 1981, the third-gen was modernized to look like, at least from the inside, a bridge station on the USS Enterprise. The instrument pod is really pod-like, attached to an otherwise pancake-flat dash. What would you do with the space behind it? Hidden radar detector? Beanie Baby gallery? The possibilities are as endless as the number of buttons on the pod itself!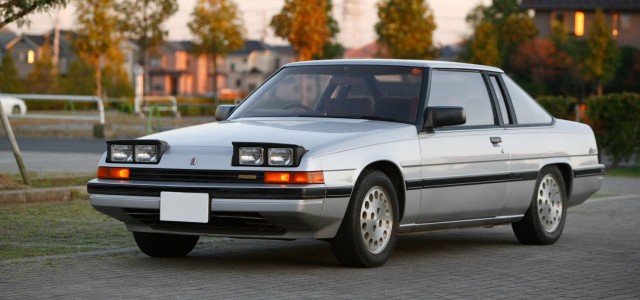 The exterior is kinda Space Shuttle-y too. Though it takes styling cues from the RX-5 (slim window in the B-pillar) it appears light years ahead, design-wise. Oh yeah, and with a 12A turbo it was at one time the fastest car in Japan. Just our little obsession from the weekend.
[Images: Tennen-Gas]