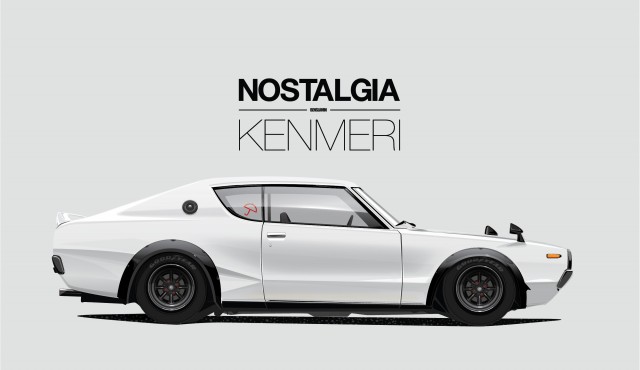 This year we held our first ever JNC Art Contest. The theme, "Ken and Mary," was inspired by the 40th anniversary of the C110 Skyline, and we asked our (extremely talented) readers to submit kenmeri related artwork.
Here are the results as chosen by Mary herself, Diane Krey-Wesley, who just returned home to California from a trip to Japan, her first after making those iconic television commercials nearly four decades ago. Says Diane:
Our trip to Japan was like a wonderful dream. [My husband] Joe had the time of his life. Everyone was so good to us. They fed us, took us everywhere and were the best hosts ever… We had a really hard time judging the art. All of the work is fantastic… It was an honor to be asked to judge. Thank you.
So without further ado here are the results. Drum roll, please!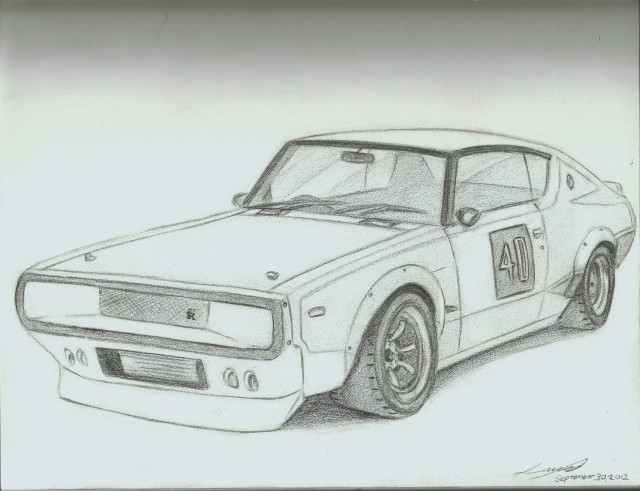 In third place, Lance Pan's awesome touring car. We see elements of the Tokyo Motor Show GT-R, and the "40" racing number is a clever touch. Congrats, Lance!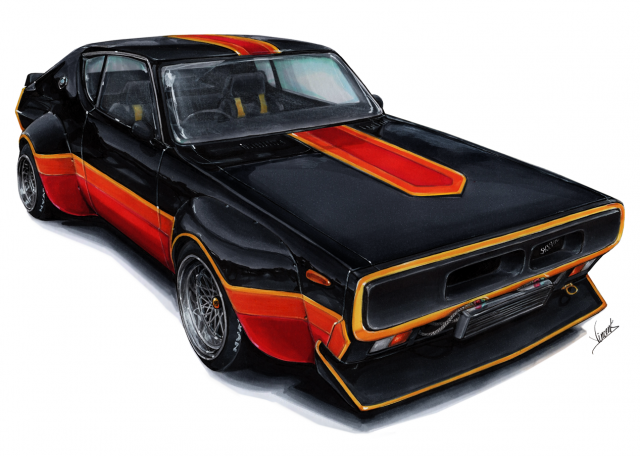 In second place, we have Vincent Sugin's brilliantly colored kenmeri, which combines both touring car and zokusha styling themes. Very retro, and gorgeous detail on the SSR meshies. Congrats, Vincent!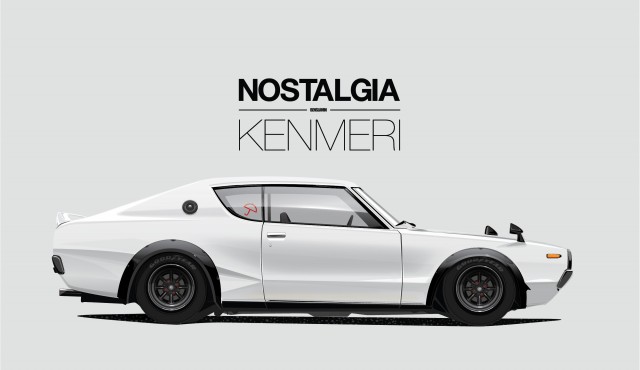 And the winner is, Benjamin Nethongkome's simple yet stunning interpretation of a kenmeri street style custom. He's definitely got the minimalist Japanese white-on-black-Wats aesthetic down, and the Ken & Mary umbrella is the red cherry on top. Omedetou, Benjamin!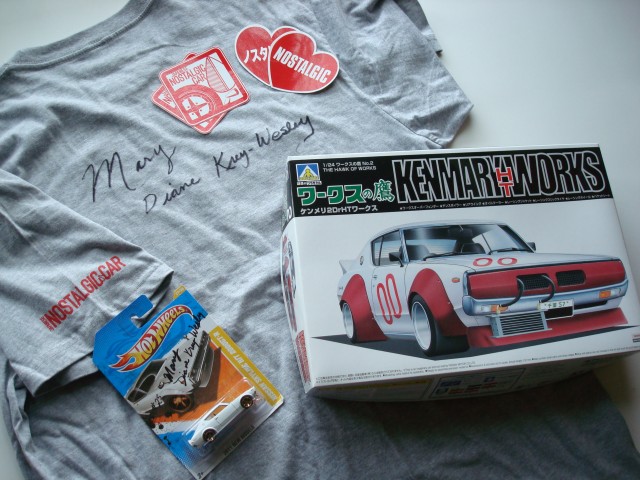 Benjamin wins the following:
a JNC Showa Motor Club shirt signed by Diane
an Aoshima KenMary model kit
a Jun Imai designed Hot Wheels Skyline (also signed by Diane)
JNC decals
As runners up, Vincent and Lance will each receive a signed kenmeri Hot Wheels and the JNC decals pictured here. Congratulations, everyone!