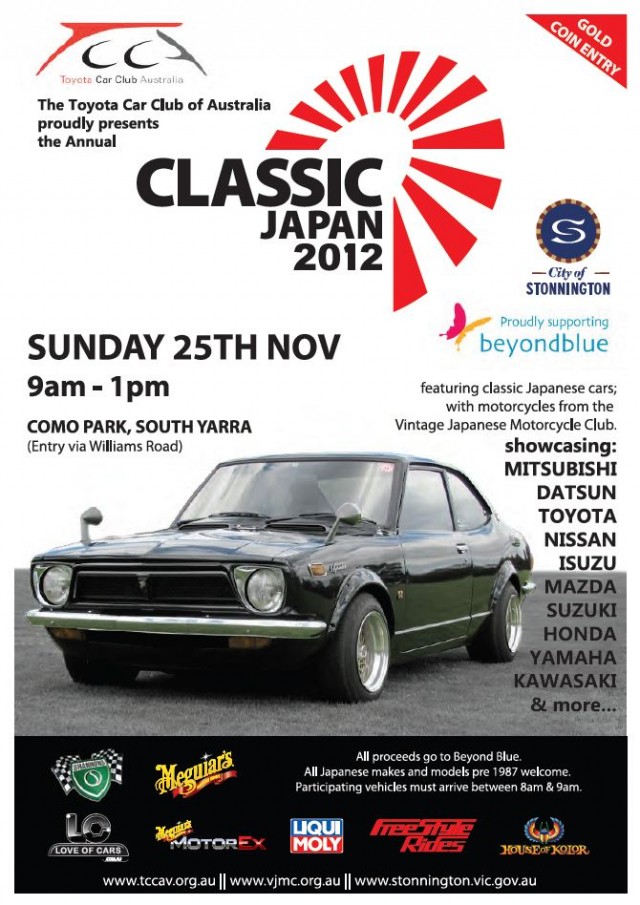 Today we have a guest post from Adam Laws of the Toyota Car Club of Australia (Victoria), organizer of a 200-plus car show in Melbourne. Check out his announcement and, below that, some photos of unique Aussie nostalgics from last year's show, and check back for Adam's coverage of the 2012 event as well.
Classic Japan 2012 is go!
The Toyota Car Club of Australia (Victoria) is excited to launch Classic Japan for 2012, to be held on November 25th in Melbourne Australia.
After an overwhelming response in 2011 to our first all Japanese classic car show, we have found a bigger and better venue for this year – Como Park, South Yarra. No more restrictions on numbers!
With the extra space, we are adding a new element to the show. With the able assistance of the Classic Japanese Motorcycle Club, we will also be inviting bike riders to show off their classic two wheeled machinery.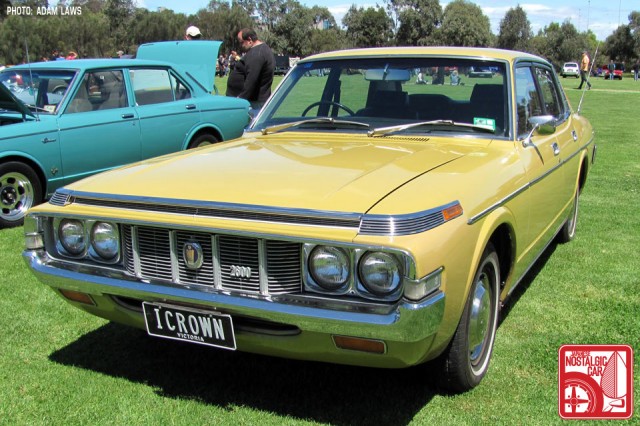 Inspired by overseas shows such as the JCCA New Year Meeting and the JCCS in the USA, Classic Japan is a celebration of all Japanese cars and bikes that are 25 years or older. In keeping with this spirit, there are no trophies or awards, just a bunch of like minded enthusiasts enjoying some beautiful old J-tin.
Paul Galaea's factory "Grandpa" spec MS65 Toyota Crown is just one example of the cars from Japan Classic 2011.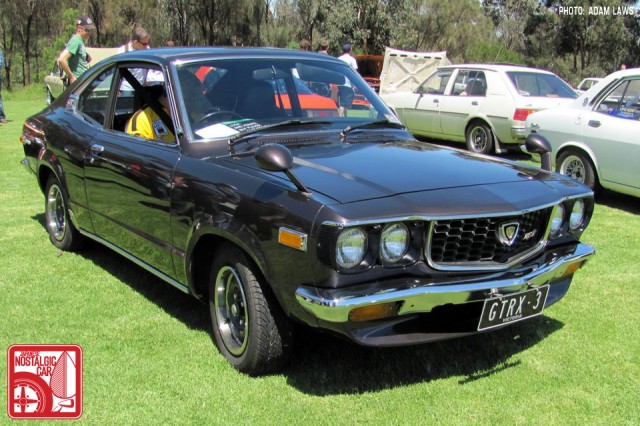 Mazdas are big in Australia, so cars like this brown RX-3, as well as the RX-2, Familia (GLC), and RX-7 behind it will be present and looking quite a bit different from what those in the States might be used to.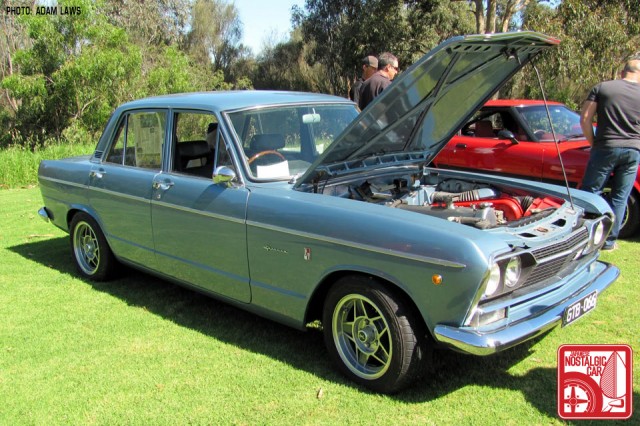 We are a Toyota Club, but the show will welcome vintage Japanese cars of any marque. We even had a couple of Prince Skylines last year, seen here on Australian-brand Bathurst wheels, and plenty of its Nissan cousins.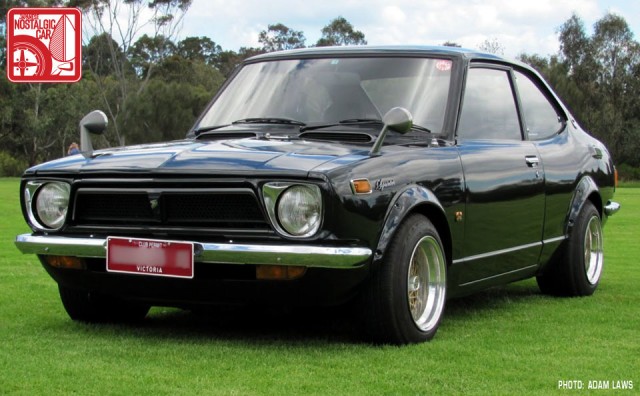 A genuine TE27 Sprinter Trueno is an incredibly rare thing in Australia and Dave Hokin's is one of the cleanest ones anywhere. Big rear wheels and tyres and a great lowering job make it look mean. The sound of its twin-carbed 2T-G engine on full song is one of the greatest aural pleasures! This one gets driven plenty, which I reckon is the best thing you can do with a classic car.
There were not a huge number of these Toyota Corona RT46 utes (or pickups as you Yankees call them!) imported into Australia in the 60s so to see one at a show is something special. The owner of this one arrived just as the show was winding up – she had spent the morning cleaning it so she could try and sell it at the show. I believe it is still for sale many months later.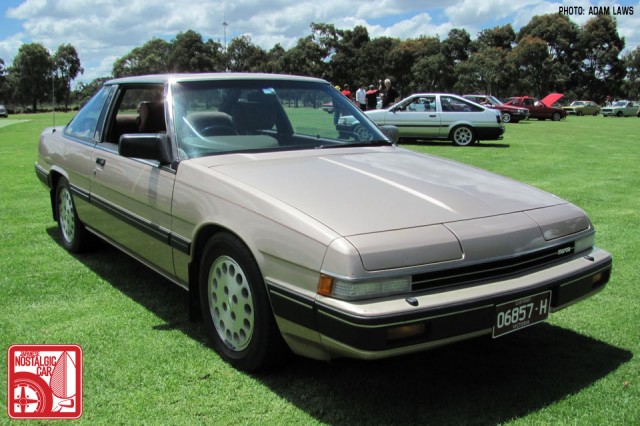 The Mazda 929 Coupe was a pretty ordinary car in Australia, since we missed out on the fantastic rotary versions from Japan. Ours were far more pedestrian. This one however is packing something a little different, with owner Rob Day having added his own special touch – a Toyota 1UZ V8 conversion. It looks completely stock on the outside, and the installation could be mistaken for factory as well, were it not for the Lexus/Toyota badges on the engine!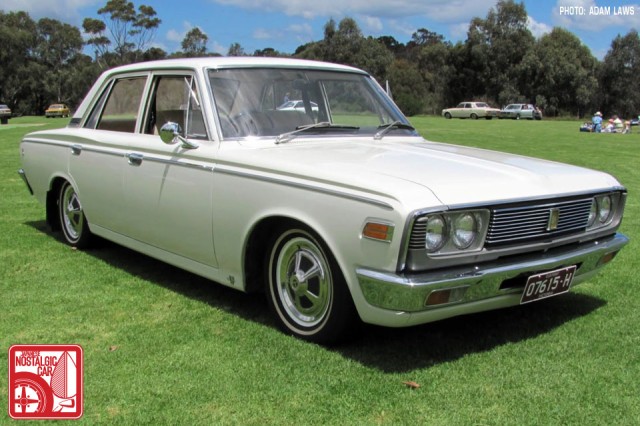 TCCAV Club Member Justin McCabe bought his Series 2 MS55 Crown from the original owner a couple of years back in absolutely pristine condition, Justin has detailed the car, added whitewalls and lowered it all round, to achieve a great classic cruiser look.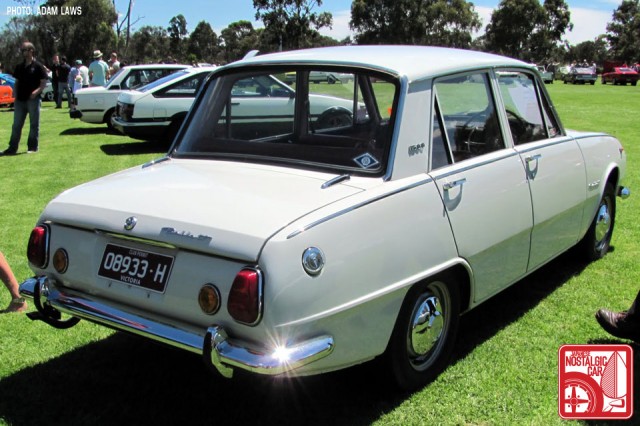 Here's something you probably won't see much of in the US — an Isuzu Bellett in beautiful original question. We had over 10 Belletts and Wasps turn up on last year, and it was awesome to see so many in the one place. Many people never realised Isuzu made classic sedans and utes.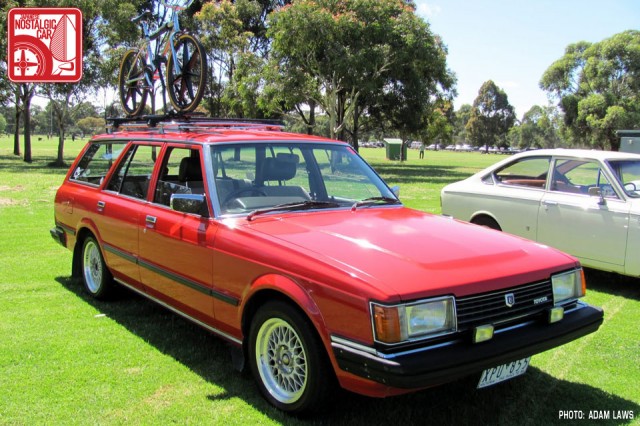 TCCAV members Sonya Lee and Andy Chambers have had this MX62 Cressida wagon in their fabulous Toyota collection for a long time. Andy likes a bit of a cycle too, hence the bike on the roof. A pretty rare beast on Australian roads, and with a different front end than American versions.
For 2012 we are expecting 200 cars and 50 bikes at the show, and welcome any fans of nostalgic cars to come and see what southern Australia has to offer. For more information on the show, visit the show's dedicated Facebook page or visit the Toyota Car Club of Australia (Victoria)'s website.