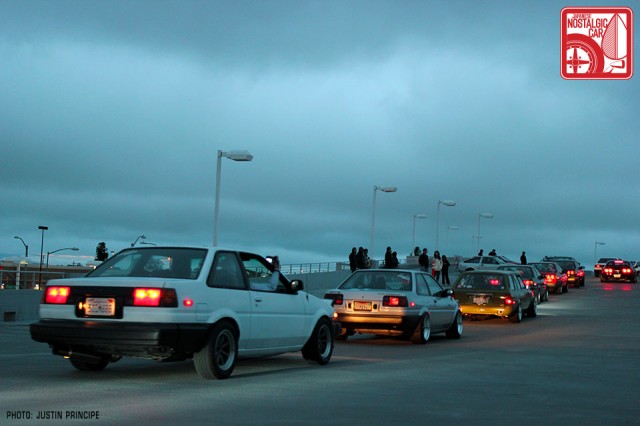 It's amazing how one affordable little car can bring the world together. Around the globe August 6th has become the de facto worldwide holy day for honoring the Toyota AE86. 2012's 8/6 Day will forever be remembered because it's the first one in a quarter century that there's been a new 86 to celebrate.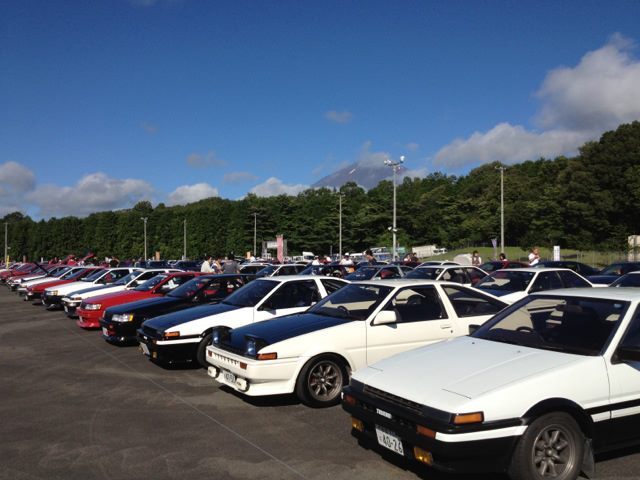 Yes, we know that according to international date formats 8/6 Day is sometime in June, but Toyota Japan celebrates it in August and that's good enough for us. This year they threw a bash at their traditional venue, Fuji Speedway.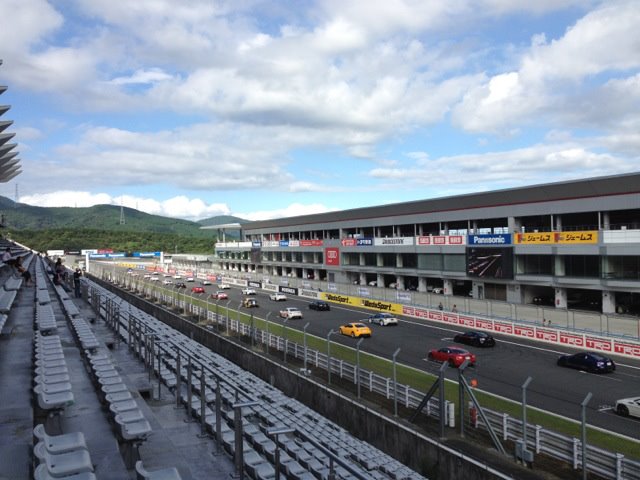 We've seen a smattering of Scion FR-Ss here in the States, but the hallowed grounds of FISCO where RWD Toyotas once roamed were awash in a sea of 86s.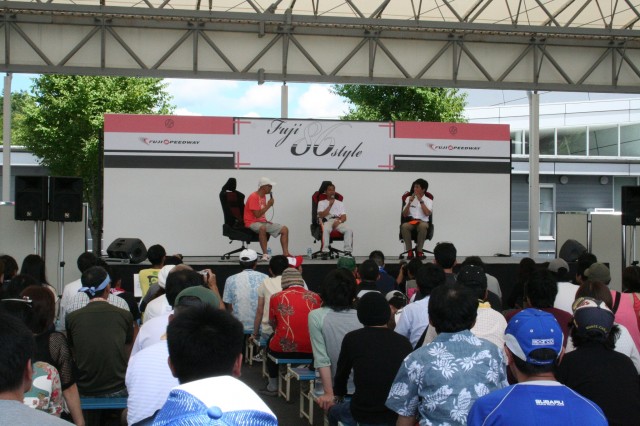 There were benefits to celebrating in Toyota's backyard. Fans were treated to a good-humored panel discussion by Drift King Keiichi Tsuchiya and 86 Chief Engineer Tetsuya Tada. The backdrop featured a familiar "panda" motif. Toyota also handed out exclusive 86 stickers that we all want very badly now.
Across the Pacific festivities didn't get any official support from Toyota USA, but that didn't stop NorCal Toyotaku. They observed 8/6 Day on Saturday night in Oakland with an event held in conjunction with Bay Area tuning house Performance Options, builders of both the TE27 racer. The N2-flared AE86 was built by Durk Edwards.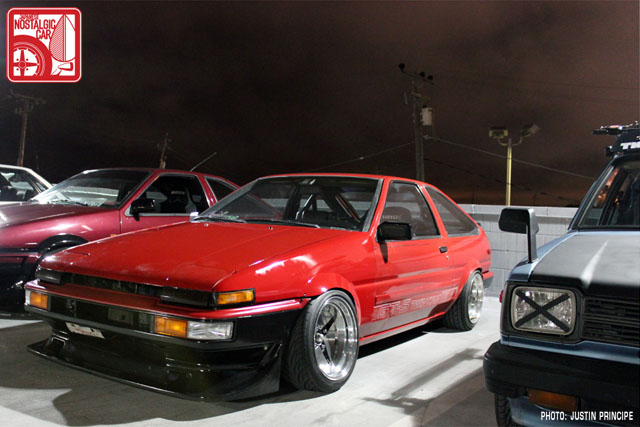 In marketing speak a "halo car" is a flagship that casts the marque in a positive light, so even if customers can't afford, say, a Corvette, they'll buy a Malibu. The humble hachiroku has been sort of a reverse halo for Toyota, drawing fans to its once-forgotten siblings like the KP61 Starlet.
Without interest in the AE86 other Corollas like this TE28 wagon would have likely been relegated to the crusher years ago. Even the Previa would probably seem a little less cool.
The Scion FR-S, or in this case its Subaru BRZ twin, has already worked wonders for Toyota's brand perception. Proof that a halo car need not be ridiculously expensive.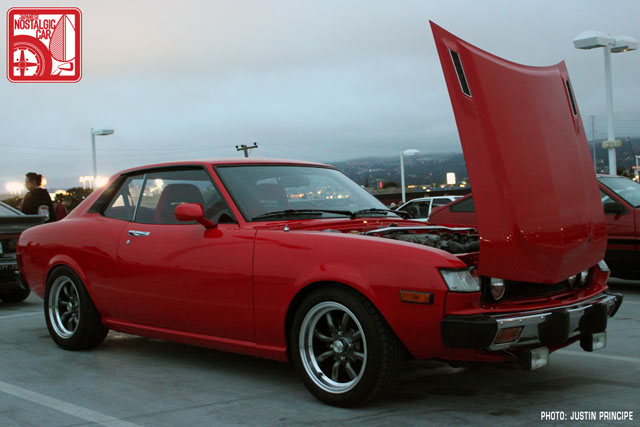 8/6 Day revelers were not limited to Corolla owners. The daruma Celica is just as much a part of the RWD Toyota family.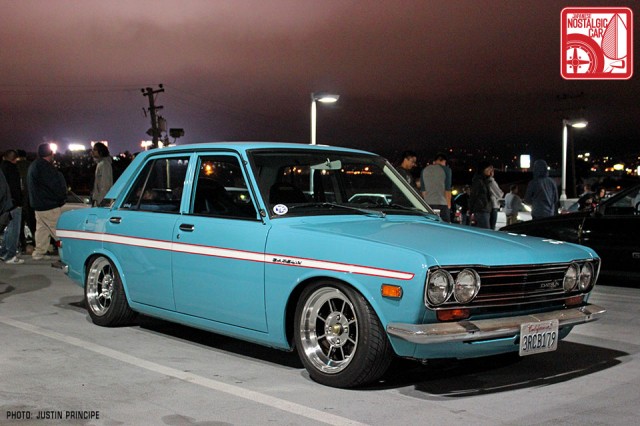 The eight-six love spread across other marques as well, with the presence of a beautiful NorCal 510 that we first saw at JCCS 2011.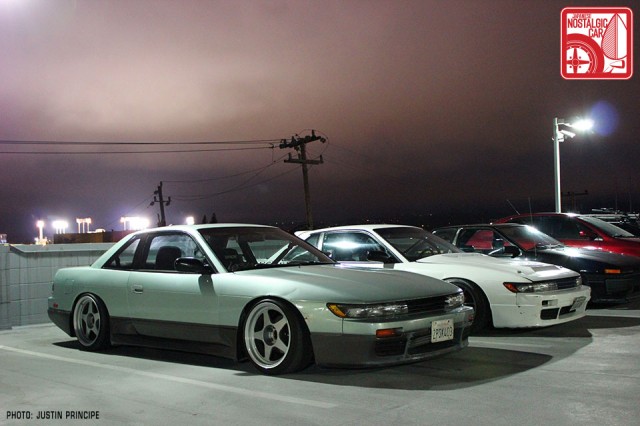 Even the hachiroku's old touge rival, the S13 Silvia, joined the party.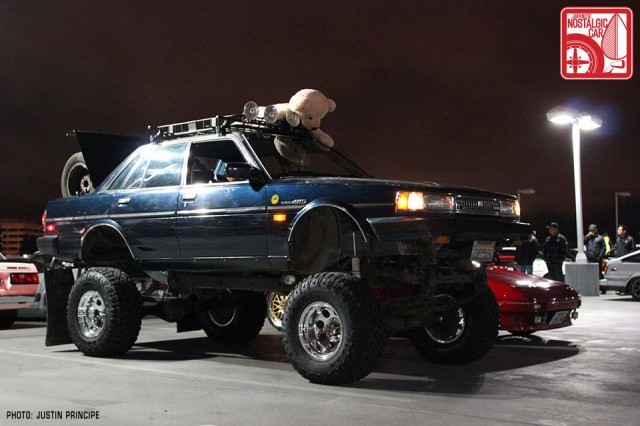 There's a clown at every party, and the clear winner in this case was a MX73 Cressida monster truck.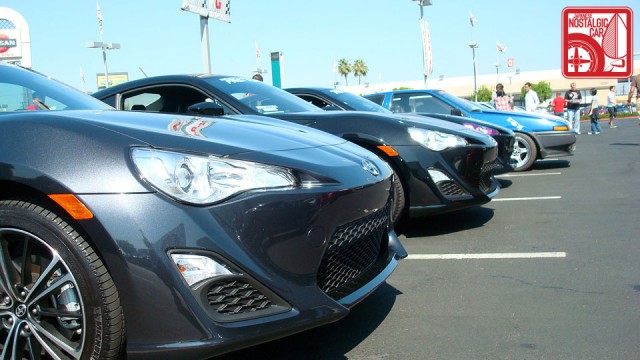 On Sunday, it was SoCal's turn to observe 8/6 Day. A combination car show and drive was presented by one of the area's biggest dearlers, Longo Toyota, featuring hachiroku both classic and neo.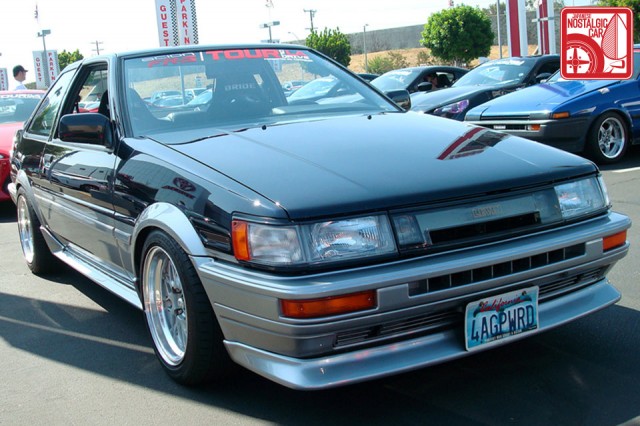 It started with a car show in the morning, before participants left for a 160-mile drive through scenic Los Angeles.
The hard core among us had GoPro cameras strapped and ready to film.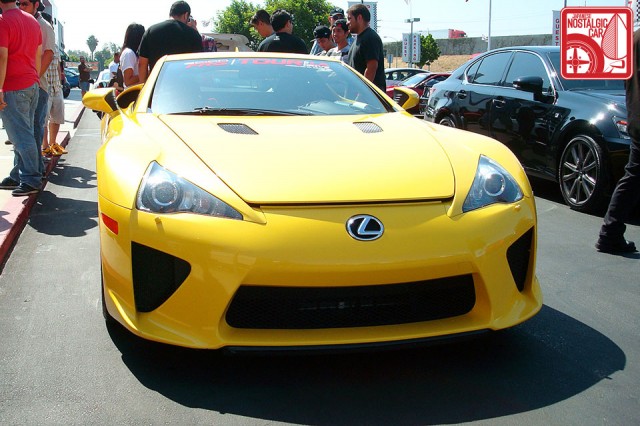 Speaking of halo cars, a Pearl Yellow Lexus LFA would do nicely. Since Akio Toyoda's ascension to the top spot at ToMoCo a lot of changes have occurred. Toyotaku can now be proud of halos at levels both high and entry, and insider sources tell us there's more sporting goodness to come. If this isn't a cause for celebration, we don't know what is.
How will you celebrate 8/6 Day?
Photos by Toyota 86, Gazoo Racing and Justin Principe.