Damn, we're out of the country for one week and the US loses an entire marque. Isuzu announced on January 31 that in one year, they will completely abandon the American passenger vehicle market after a slow and painful death. To be fair, you could see this one coming from a mile away – check out their website and you'll see but two models, both rebadged GM trucks.
What started out in 1916 as a tie-up between Tokyo Ishikawajima Shipbuilding and Engineering Co., Ltd. and Tokyo Gas and Electric Industrial Co. to make commercial trucks was eventually renamed to the much more succinct Isuzu after the Isuzu River in Mie Prefecture. Over its tumultuous history, it forged alliances with many other automakers, including Rootes, GM, Honda and Subaru in an effort to gain a foothold into the car side of the business, but nothing really stuck.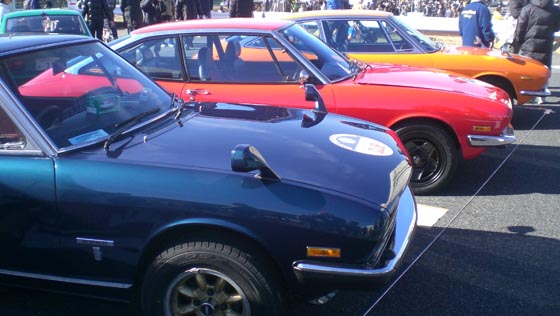 In Japan, it's most well-known cars are nostalgic ones – the Bellet, Florian, and 117 Coupe – but by the 90s they were selling only rebadged Honda Accords and Civics before stopping car sales altogether. In the States, the Gemini compact was sold via Buick under the Opel brand in the 70s, but the car most fondly remembered by Americans will be the 80s Impulse (aka Piazza), a wedge-shaped Giugiaro-styled RWD coupe.
Trucks, however, were always the company's strong suit, and one of our faves was the futuristic dune-hopper Vehi-CROSS. The Trooper, Amigo and Rodeo also had strong followings, but not strong enough, apparently, to keep Isuzu afloat here in the US. Once Honda began developing its own SUVs, there was no need for the Rodeo-based Passport or Trooper-based Acura SLX, and the crowded market was simply too competitive.
The company will now focus on what it does best – commercial trucks – as the N and F-Series medium duties continue to soldier on in the American market. Sayonara, Isuzu, we'll be thinking of you next time we're stuck behind a flat-cabbed box van in traffic.