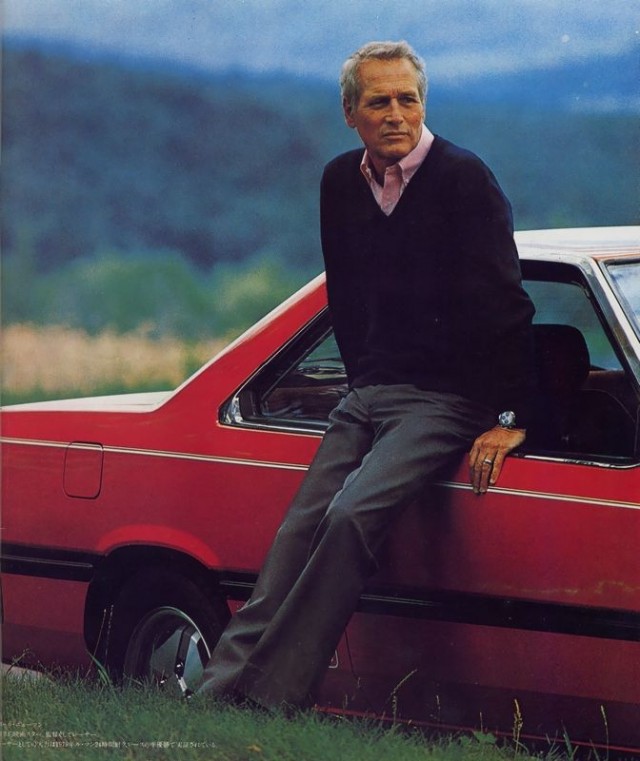 Comedian and Datsun collector Adam Carolla is reportedly working on a documentary about the life of Paul Newman. Plenty has been said about the Oscar winner/organic food purveyor/racer, but the difference is that this project wil focus on Newman as a driver rather than actor (or salad dressing mogul).
According to an interview with Racer, Carolla's movie will start with Newman's days with Bob Sharp Racing and the Datsun 510 and culminate with his time as a CART team owner at Indy. Presumably his considerable time behind the wheel of IMSA Nissans will be included as well. No word on whether his time as a R30 Nissan Skyline spokesman will make the cut.
There's no distributor for the film or official release date yet, but the project is slated for completion before the start of racing season next spring.