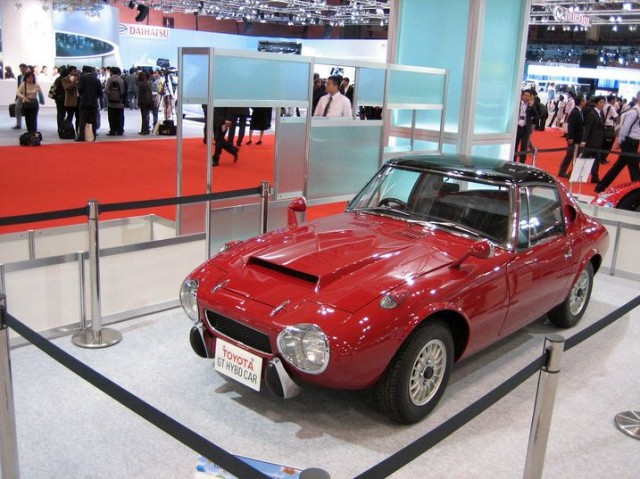 We've talked enough about retro themed cars at the 2009 Tokyo Motor Show, so here are some actual vintage cars from the event. Makuhari Messe has two main halls, where Japan's automakers reveal to the world their next supercars and latest motorcycles.
But away from the glitz there's a quiet arena that showcases the history of the Tokyo Motor Show itself. That means a selection of interesting vehicles that once occupied slowly rotating pedestals, like this Mazda RX-500.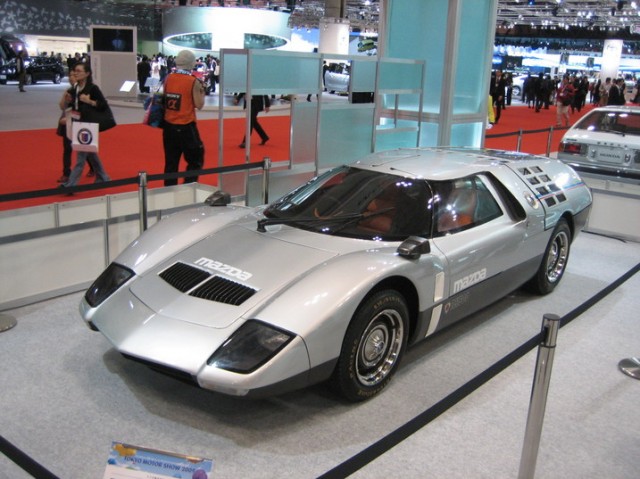 This radical concept was first unwrapped at the 1970 Tokyo Motor Show, a mid-engined rotary mating a 250hp 10A from a Familia race car and the front-wheel-drive's RX-87 Luce transaxles. Kev has written about the RX-500 in great detail, so be sure to get the skinny from him.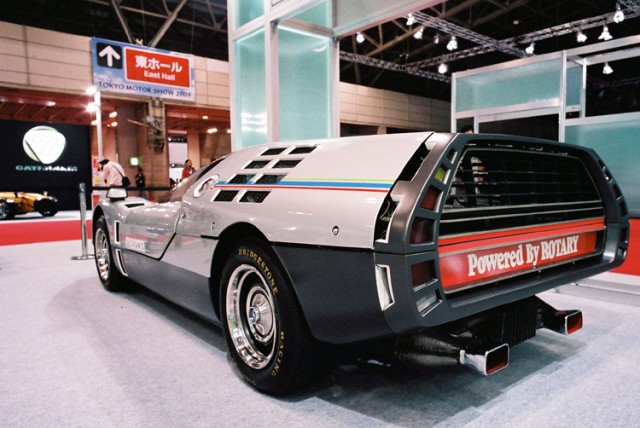 If you take nothing else away from this car, know that the brake lights would light up progressively depending on how hard you hit the skids. Notable production cars from this year included the Mitsubishi Galant GTO MR and venerable JNCer favorite, the A20 Toyota Celica. The show's theme was, vaguely, "Better Tomorrow for Man and Car."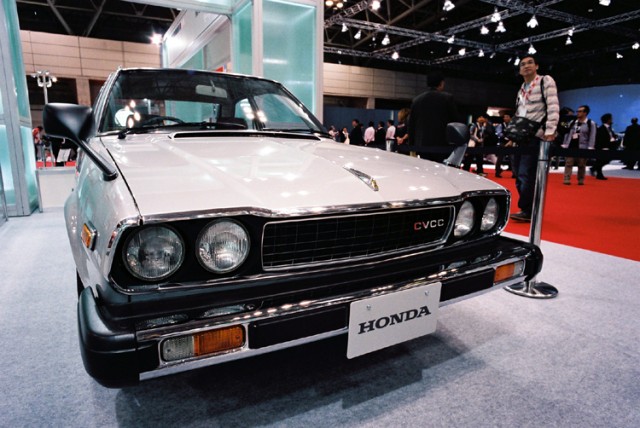 You may have noticed the Honda Accord CVCC hatchback lurking behind the Mazda. Well, this closeup was the only photo we could find. The Tokyo Motor Show switched to a biennial schedule after 1973 as a result of the Oil Crisis, so the Accord was probably first shown in 1975 or so.
Like the CVCC, every automaker had their own strategies to cope with the fuel shortage. Toyota showed a gas turbine Century, Nissan a steam powered Cedric, and Mazda debuted the RX-5 Cosmo AP with the Rotary Engine Anti-Pollution System (REAPS). Another nebulous theme followed: "Vehicles, Life and Us."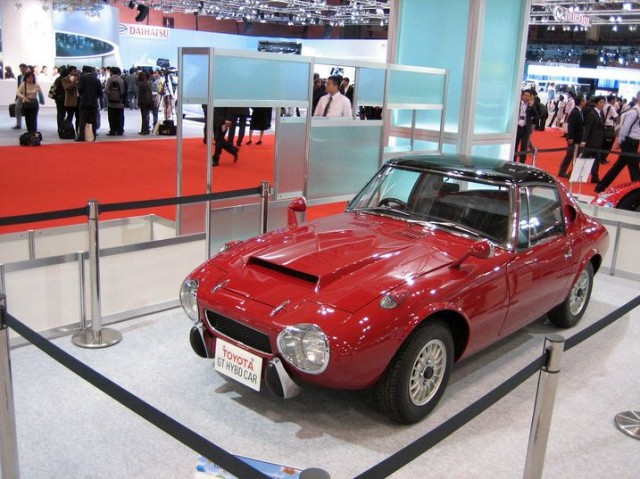 Still reeling from the petrol pinch, Toyota trotted out its first hybrid in 1977. This may look like a Toyota Sports 800 with a weird hood scoop, but it had a gas turbine motor linked up in series to an electric motor.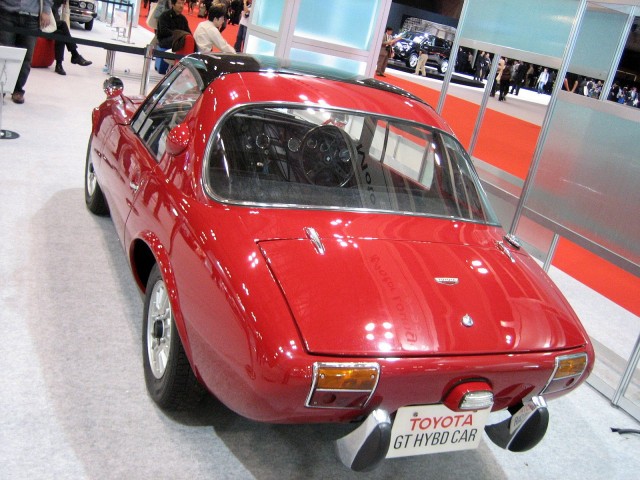 Oddly, the car in the original photos doesn't have the scoop and wears black fender mirrors. It's probably been kicking around Toyota's warehouses long enough to garner a few changes through the decades. We've written about this car before as well.
That year, automakers were still scrambling over each other to release small cars into a fuel-hungry market. The Mitsubishi Mirage was one of the most anticipated, displayed under the theme "Everybody's Car, Everybody's World."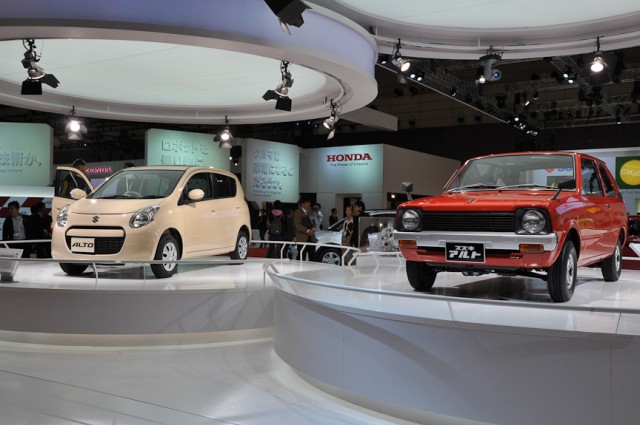 Back at the main hall, the Suzuki exhibit had a 1979 Suzuki Alto next to the latest and greatest iteration. These cars are 30 years and six generations (the current being the 7th) apart. The theme for 2009 is "Fun Driving for Us, Eco Driving for Earth." Finally, an actual theme that makes sense!
And unless an automaker announces the resurrection of another crazed supercar, that about wraps it up for TMS news.
[Images: Edmunds, Tokyo Scooter Stuff's Flicker Stream, Car Watch]