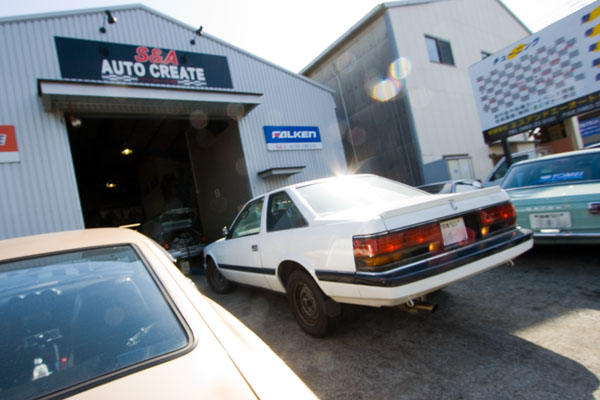 We're still not finished with coverage from Japan. During our visit we had the privilege of visiting Kanagawa Prefecture's S&A Auto Create. The owner has been doing modern engine swaps in older cars and fabricating the parts needed for almost two decades. As usual, there were several works in progress scattered around the premises.

Many of the shop's creations go drifting and come back with battle scars, like this AE86 wearing Longchamp XR4s.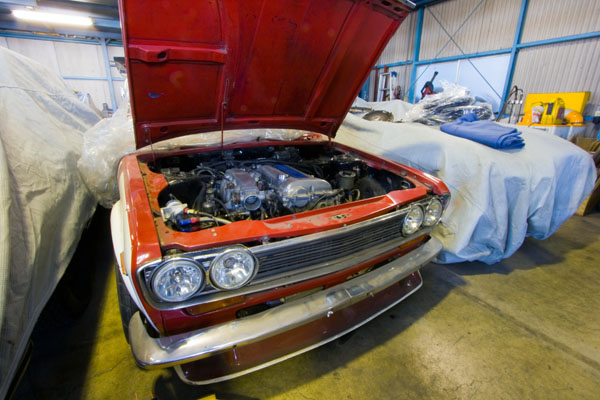 Models that succeeded in international competition are often more admired than hometown champions. This SR20 Nissan P510 Bluebird, wears the livery of Pete Brock's famous BRE Datsun 510.

In case you were wondering, that's an FJ65 Toyota Land Cruiser in the process of a 2UZ V8 swap.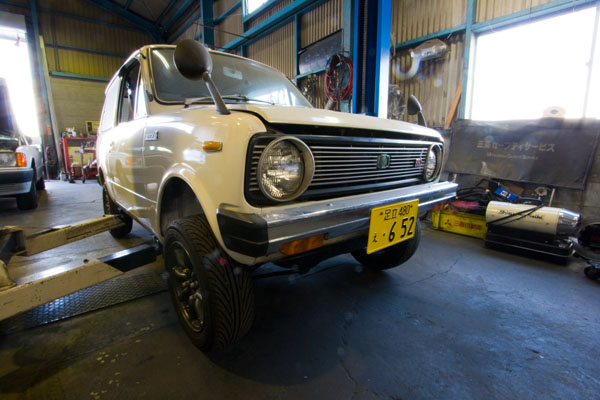 Even this Mitsubishi Minica kei car was getting in on the action.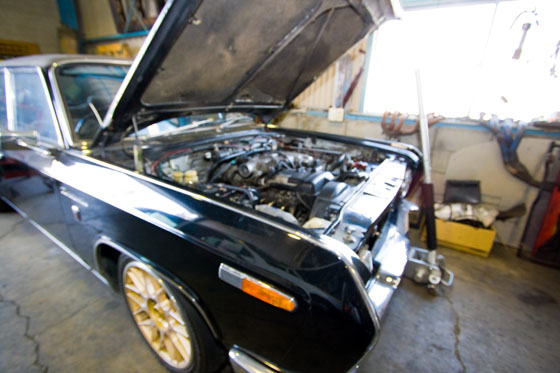 Here's an example of a crazier swap, a Toyota 1JZ in a Mitsubishi Debonair.

After that we went off to conduct some official JNC business, and when we got back there was a Toyota Corsa (aka Tercel) being worked on where the Z10 Soarer in the first photo was parked. Garages like these are hidden on random side streets all over Japan, unfortunately out of reach by train in most cases.