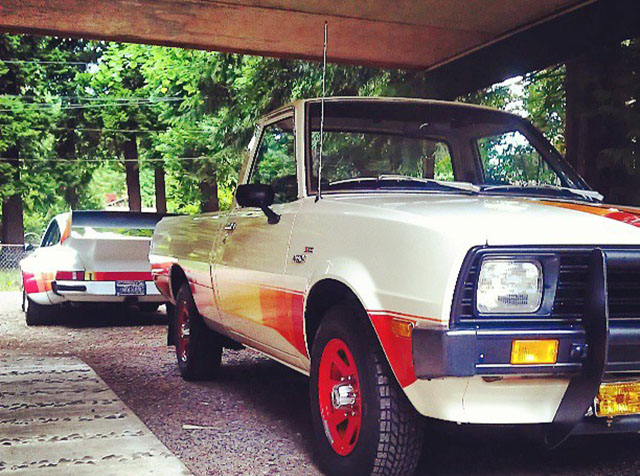 Don't worry, you haven't mistakenly stumbled onto German Nostalgic Car. We just thought it was cool that someone built a Porsche 911 inspired by what is one of the all-time great decal packages.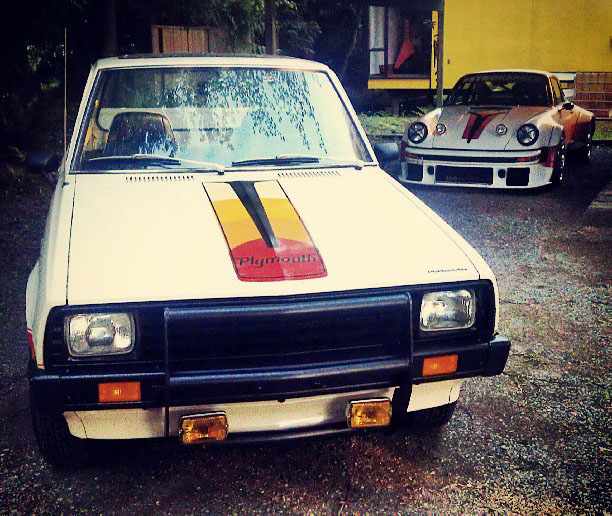 The Mitsubishi Forte was your run-of-the-mill Japanese mini truck, on par with the Datsun 620 or Toyota Hilux. It certainly was no fashion slouch in Japan, but when it crossed the Pacific as the Dodge D-50 and Plymouth Arrow Truck, Chrysler gave it some seriously snazzy duds.
It even had red wheels to match the crazy sunset gradient pattern, so we can understand why it would serve as inspiration for the owner's 911 build. Sadly, however, the Porsche-Plymouth pair has since been separated as the seriously mint Arrow Truck was unceremoniously sold off soon after the Porsche was completed. It may be too late to proffer a kidney, but the truck is still worth a look. It's probably the cleanest example you'll ever see.
[Images: mcmrevival, Cats Exotics]