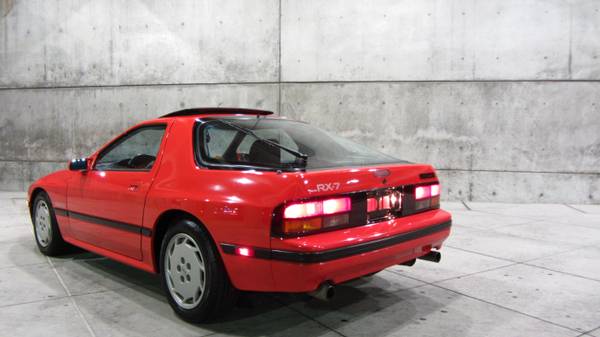 It's getting increasingly difficult to find a bone stock FC3S Turbo. Peruse craigslist and you'll find all the blown apex seals and drift-damaged body panels you can hoard, or an endless parade of motor-less shells whose forced-induction 13Bs have been plucked for other projects.
Once in a while, however, a time capsule of a 1987 Mazda RX-7 Turbo II with 46,000 original miles does emerge from its hidden from its underground bunker.
What appears to be an immaculately preserved Series 4 RX-7 is currently on craigslist Los Angeles for $6,800. The seller claims that it's been garage-stored its entire life.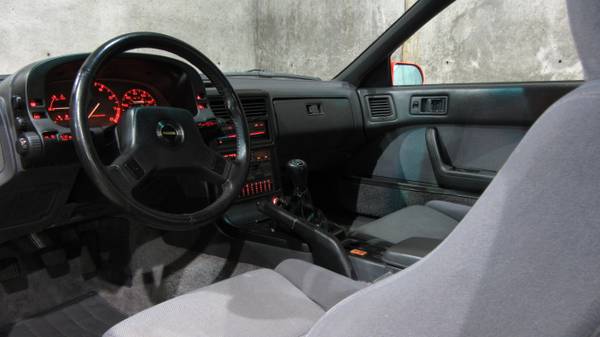 A new car smell apparently still wafts from the gray cabin, and the only mechanical flaw is a hum emanating from the throwout bearing in the 5-speed gearbox.
The engine bay is stated to be all original with the exception of the battery. Even then, the seller says one as close in appearance to the original was installed.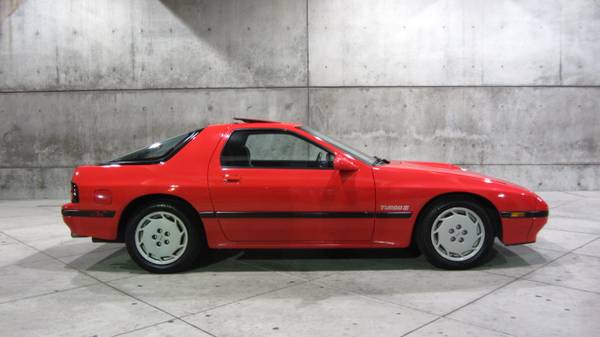 The seller even notes that a damaged gas door was replaced, but that they've kept the old one to prove that blemish was not serious. Now that's the level of OCD preservation we like to see!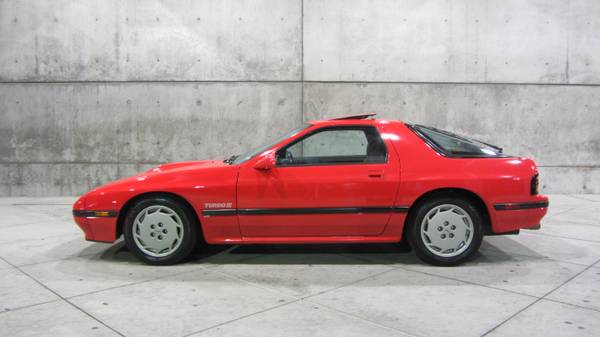 Personally, the only flaw I see with this car is that's not a Series 5. Fourteen more horses aren't the biggest deal, but smoked taillights concealing a set of round afterburners that light up at night are a thing of beauty. I suppose you could swap them out, but then its originality would be compromised.
In any case, that's a small price to pay for what is likely one of the mintiest examples of a Turbo Era rotary sled left in the US.