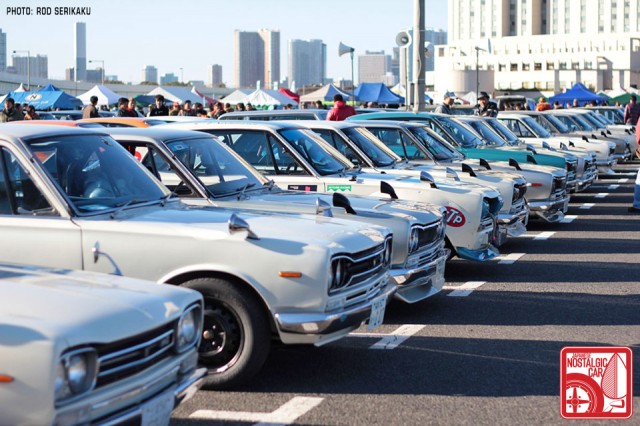 It's a winter wonderland in Tokyo, but the blinding whiteness did not come from new-fallen snow. Instead, it emanated from the gleaming shiro paint jobs of rows upon rows of kyuusha. Two of JNC's intrepid photographers recently braved Japan's icy winter to bring you coverage of the New Year Meeting.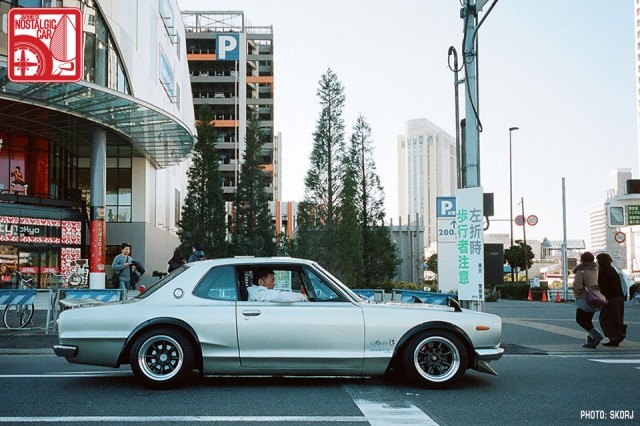 The incredible event takes place in late January each year, and on the day of, all manner of nostalgics can be seen descending on the man-made island of Odaiba, built on reclaimed land in Tokyo Bay.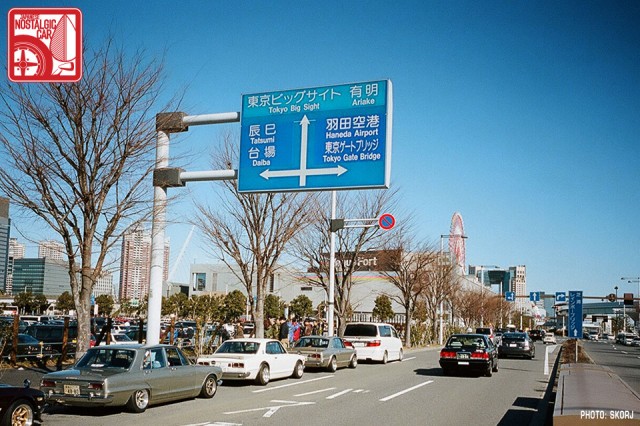 Queues of kyuusha wait to enter the parking area, and these are just the spectators' cars. In the distance, the huge Daikanransha ferris wheel marking the entrance of Toyota's MegaWeb showroom can be seen.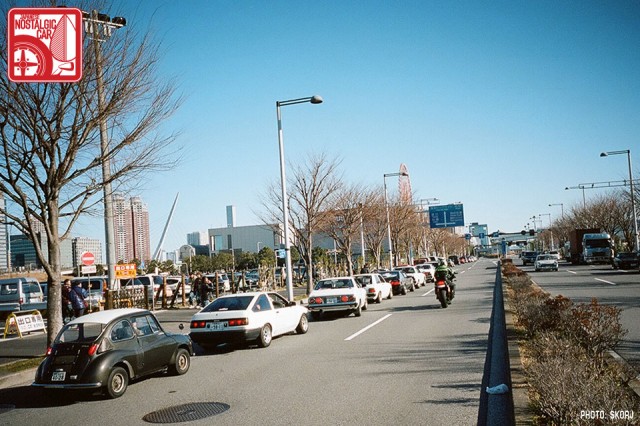 Cruising the streets on the day of yields a feast for the eyes, everything from Skyline Japans to Subaru 360s.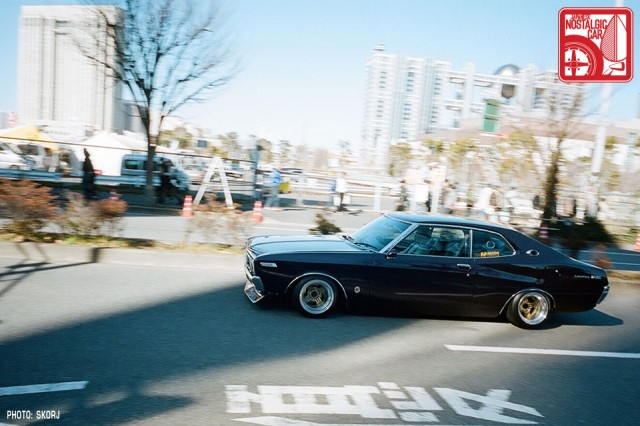 Nearby, Skorj captured the absolutely perfect Shadow-clad Dual Factory Laurel cruising before the hyper-futuristic Fuji TV building. See more shots on Rod's site.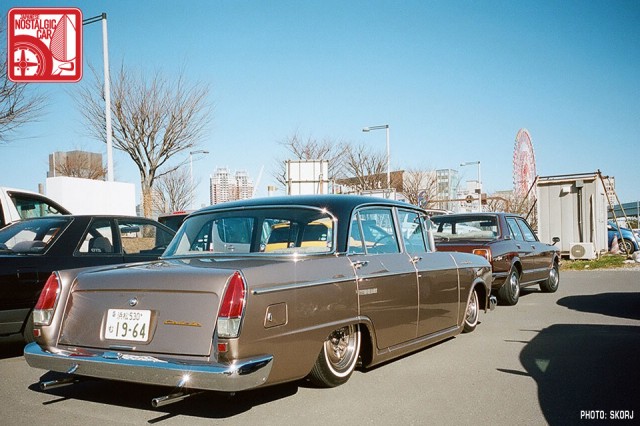 In the parking area, he also spotted what might be the coolest custom 30/31-series Nissan Cedric we've ever seen. Stock, these big 1900s always look a bit ungainly, but as a slammed sled it's pure elegance.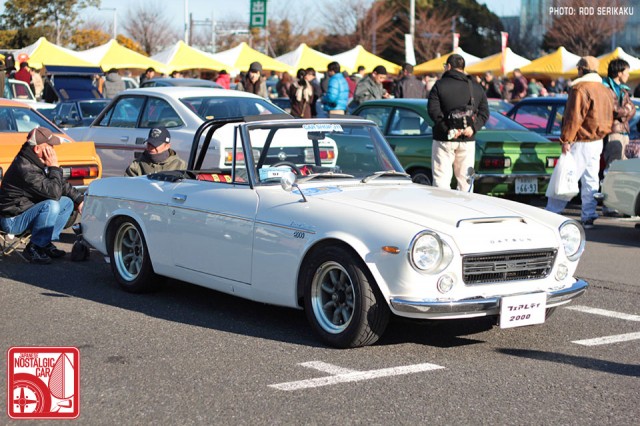 Meanwhile Rod was in the show grounds snapping a photo of this simple but clean Fairlady Roadster on Watanabes.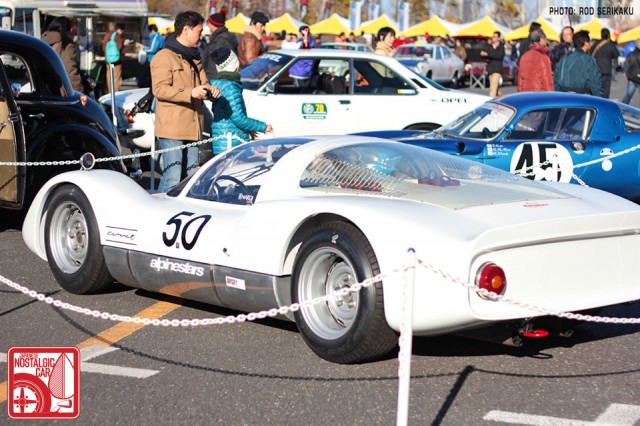 This year the featured marque was German cars. Promotional flyers featured a Messerschmitt three-wheeler, but in person this Porsche Carrera 6 was star of the special display.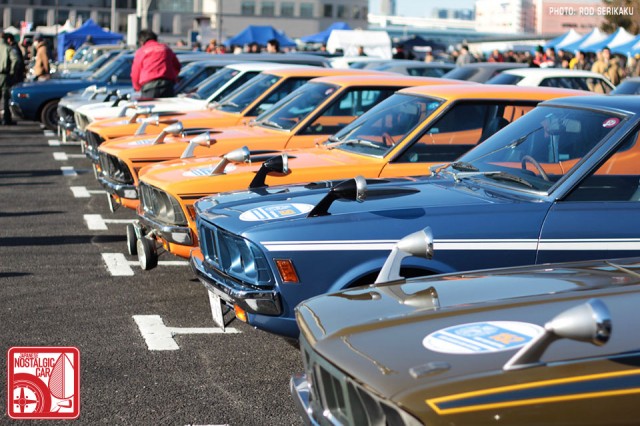 Even at car shows in Japan, Mitsubishi Galant GTOs are rather uncommon. You might see one at a regular show if you're lucky. But then the New Year Meeting happens and the GTO club turns out en force.
A beautiful example of the car that kicked off the Skyline legend, the Prince S54 GT-B, resplendent in steelies and balloon tires.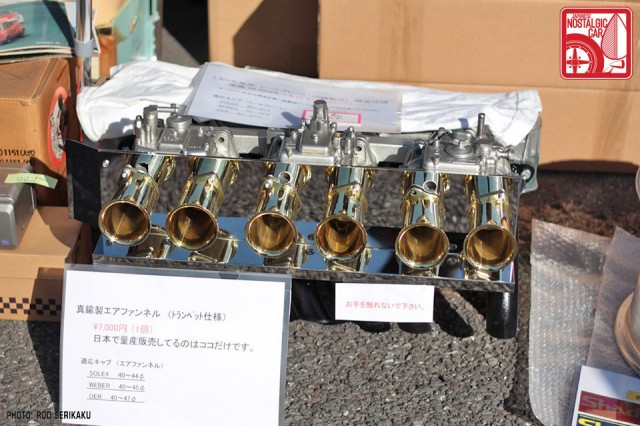 The swap meet section is home to many treasures. Here a gorgeous set of "air funnels" waits for a lucky straight six.
This orange TE27 Corolla Levin on TOSCO barrels is the very definition of period correct.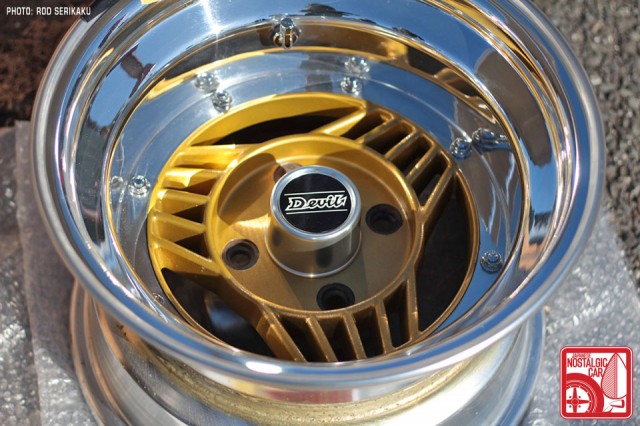 Gorgeous and rare: Devil Japan 3-piece racing wheels from the height of the Bubble Economy years.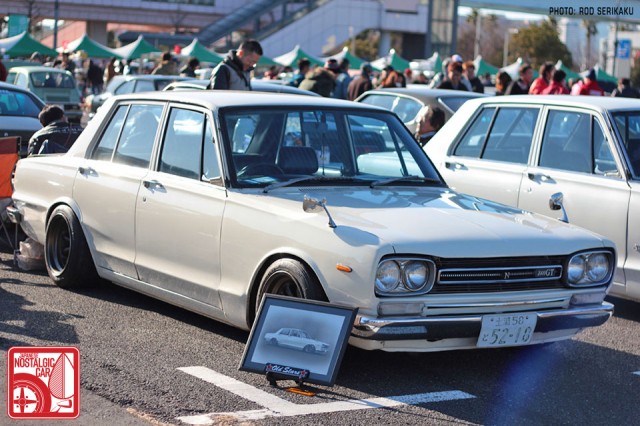 When gazing upon GC10s it's clear where the nickname "box" for the hakosuka Skyline originated from. Let it never be said that sedans are less sexy than coupes.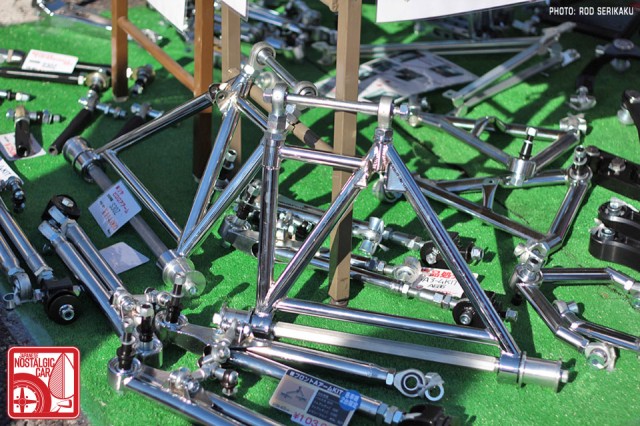 Why use traditional bushings when you could be riding on a grid of pillow ball suspensions? Here's a selection available for popular platforms like the S30 Z and AE86.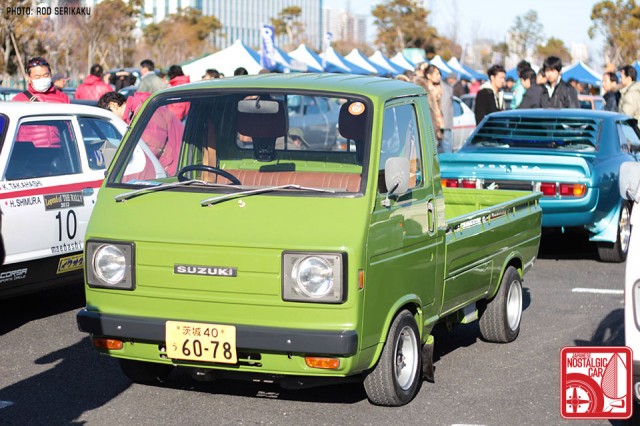 Sure, Skylines are great and all, but they're just so common at Japanese car shows. Want to see something rare? How 'bout an exceedingly cool L50 Suzuki Carry in the perfect shade of 1970s green and what must be 10-inch barrels.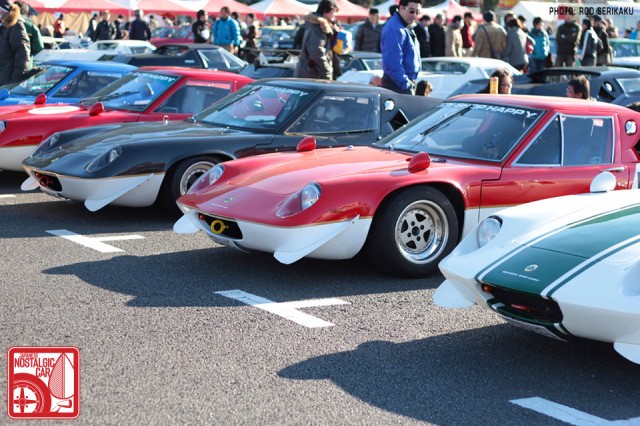 Japan is also home to the most Lotus Europas we'eve ever seen. In fact, it's the only place we've seen them in any great numbers. There must be something about its oddball styling that really appealed to the Japanese.
We're so glad Rod managed to capture this absolutely killer B110 Sunny two-door sedan in classic Datsun warpaint. It's quickly become one of our favorite B110s and it look quite purposeful.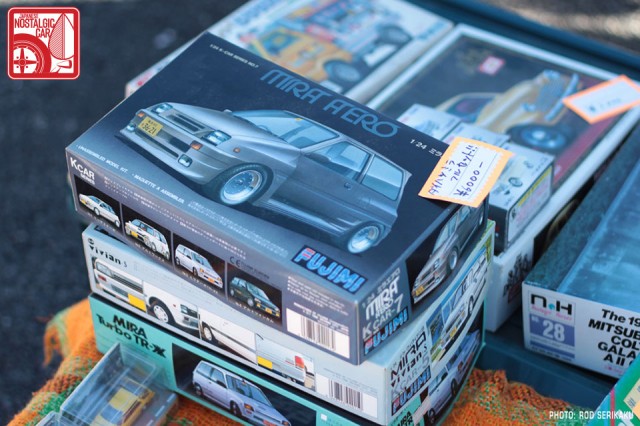 The rarest of model kits can be found in the swap meet section. Not only we were surprised to find such a large selection of Daihatsu Mira kits, but that one of them actually costs nearly $60 USD.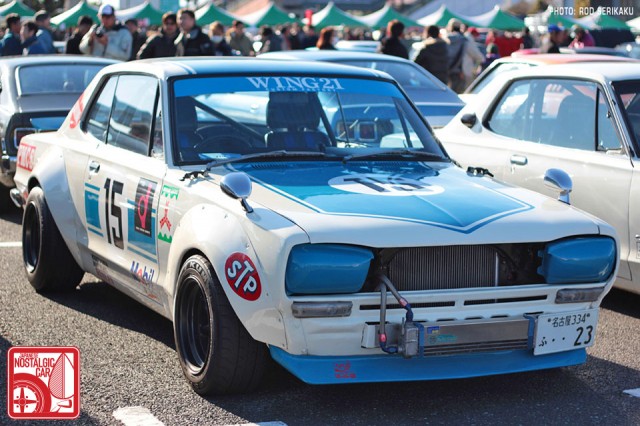 A replica of Kunimitsu Takahashi's works Skyline in 50th Victory livery by Wing21.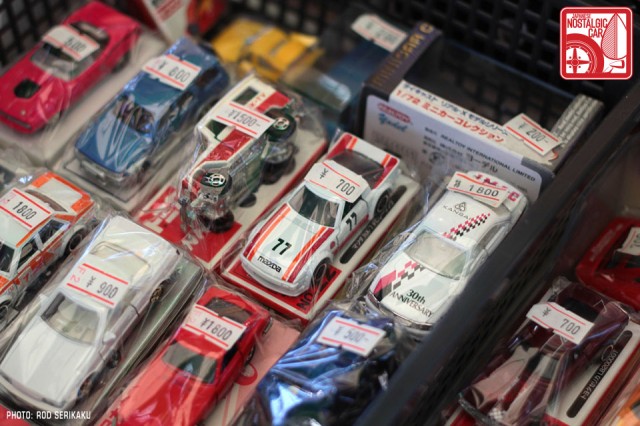 You can find almost anything your heart desires at the show. Rare Tomica ranging from $5 to $18 are ever-prevalent. We'll take the IMSA GTU Mazda RX-7, please.
Stay tuned for more coverage from the 2013 New Year Meeting.
Rod Serikaku is a photographer and founder of AutoNGraphic. Skorj is a photographer and co-founder of Filmwasters.