It should be no surprise by now that the Japanese Classic Car Show continues to grow each year, but we still weren't quite prepared for just how much bigger and better it was for 2012. Let's recap some of the highlights and favorites from this year's event.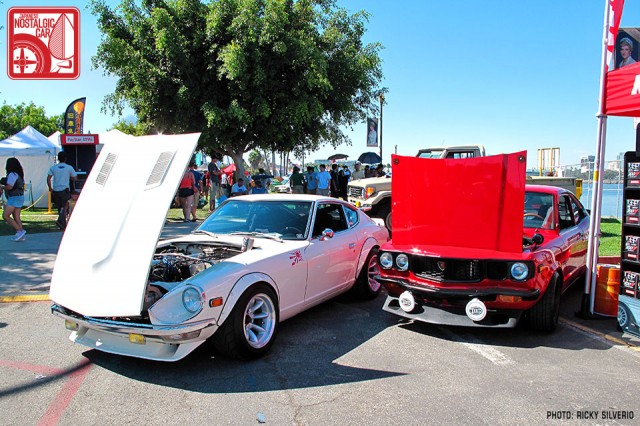 2012 was the hottest JCCS ever, and we mean that both figuratively and literally. Temps reached a hellish 100-plus degrees, but did absolutely nothing to dampen attendance or enthusiasm for old school cars (though we did worry about anyone who may not have had their cooling systems sorted).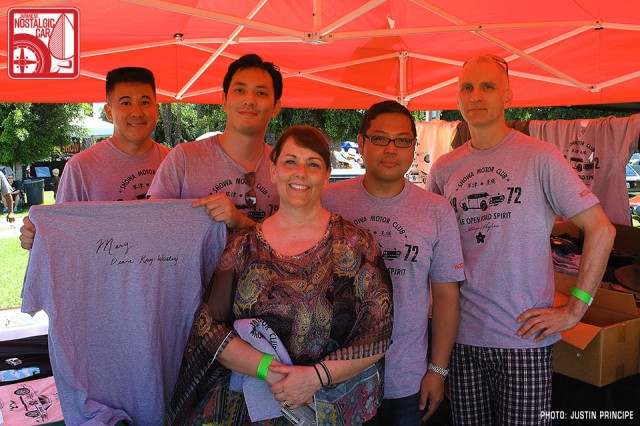 The JNC booth was warmer than Satan's jacuzzi, so we'd like to say thanks to all the fans and friends who braved the heat to visit us. Here's Diane Krey-Wesley of Ken & Mary fame with some of the JNC team. Incidentally, the Showa Motor Club shirt she signed will be offered as a prize in our Ken & Mary Art Contest.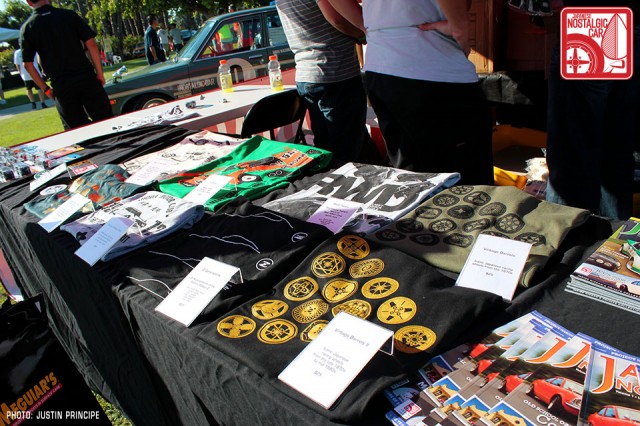 Our Showa Motor Club shirts, printed to celebrate the 40th anniversary of the kenmeri Skyline, were a popular item, especially the green-and-gold version limited to 110 pieces.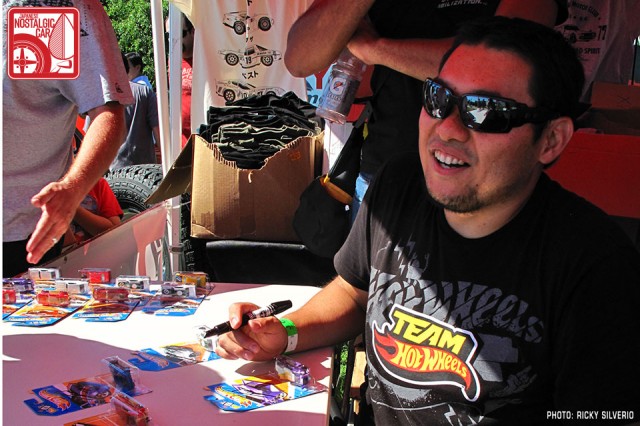 Of course the biggest draw to our booth was Hot Wheels designer Jun Imai, who was there to autograph the paradigm-shifting diecast cars he's created.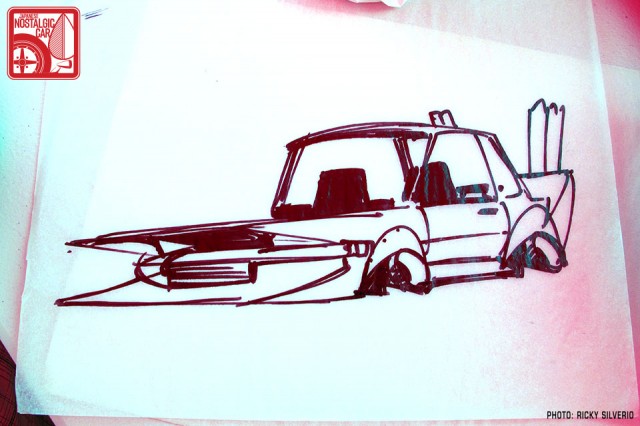 Jun drew some sketches for fans as well, like this bosozoku sled, which will hopefully join his other designs like AE86, Datsun 510, hakosuka and kenmeri Skylines, Mazda RX-7, Mad Manga, and 1970 Celica.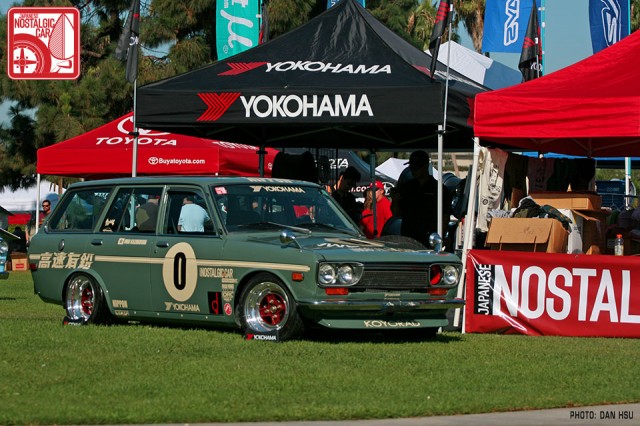 Jun's eye for design is reflected in his real life ride, a 1971 Datsun 510 wagon on SSR MkIIs that exudes nostalgic and shakotan sex appeal. Almost all of us agreed that it was one of the best cars at the show, but we were aware that giving it the annual JNC Award might seem like a conflict of interest.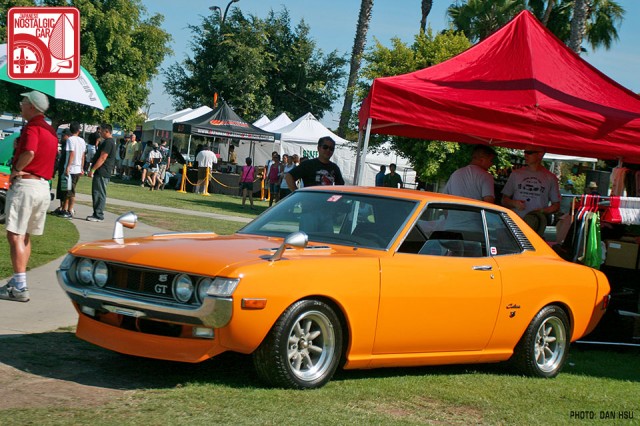 Flanking the other side of the JNC booth was Ed Dizon's gorgeous 1972 Celica. With classic gray Wats and 2T-G power beneath the hood, it's one of the best JDM-style darumas in the States and we were honored to have it at our booth.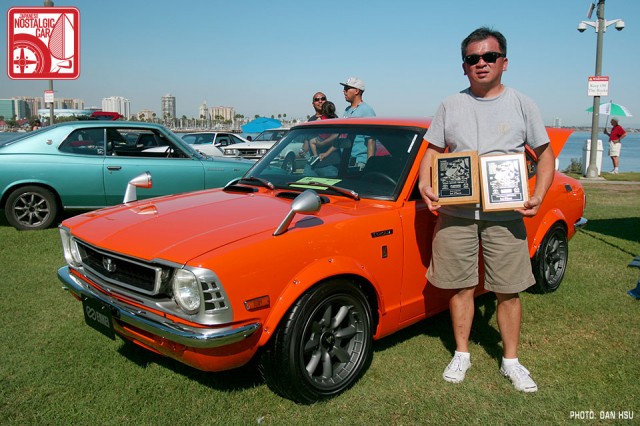 Its sister car is Patrick Ng's TE27 Corolla, which represented Enkei Wheels this year wearing the latest in their Classics Series, the Compe. Incidentally, this former JNC booth car won this year's coveted overall Best in Show award.
JDM Legends' Mazda RX-7 was another favorite among the JNC staff, simply due to its life-size embodiment of one of the most sought after Hot Wheels of 2012, the IMSA GTU Mazda RX-7. Again, however, we were wary of giving any impression that any nepotism was afoot since both the the toy and the real life car have the JNC inkan emblazoned on the C-pillar. So, barring the cars mentioned above, which were our 2012 JCCS Editors Choice picks?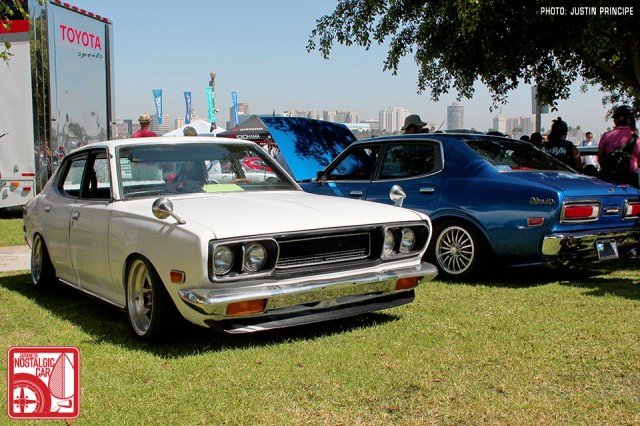 Technical Editor John "Datsunfreak" Roper gave his vote to Russell Misaki's Datsun 610, due to his preference for the zenki front end. "And these days," John added, "the four-door seems to be the rarest. Stance is right, wheels are right, it's the total package."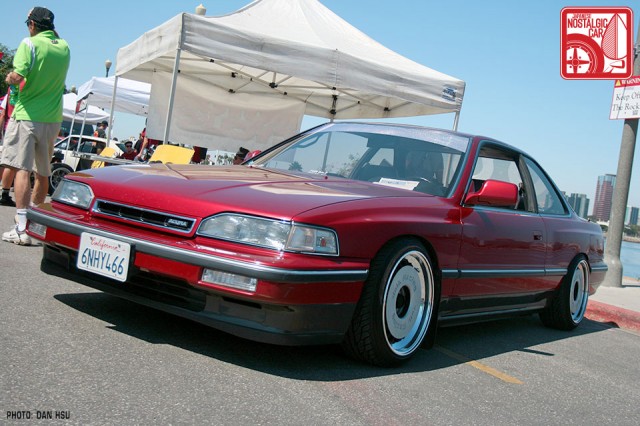 Roper's runner up was Charles Tieu's 1988 Acura Legend, but decided in the end that it was simply too new. That didn't stop our photog and resident Hondahead Dan Hsu from picking it as his fave. With classic Volk Racing Artisan Spirits and a complete set of matching Aero Disc covers, he gives Charles props for being utterly original and eliciting beauty from an otherwise forgotten chassis.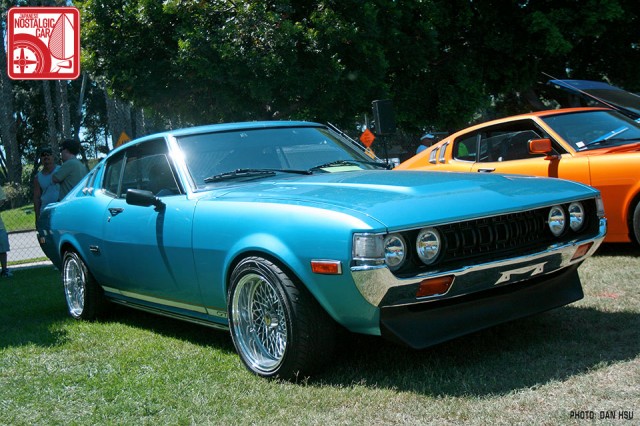 Dan's runner-up was Jeff Yee's beautiful 1976 Celica Liftback, citing Its insanely well-preserved condition and original interior. Aside from the smiley bumpers and assorted JDM trim, it was a New York car until nine months ago.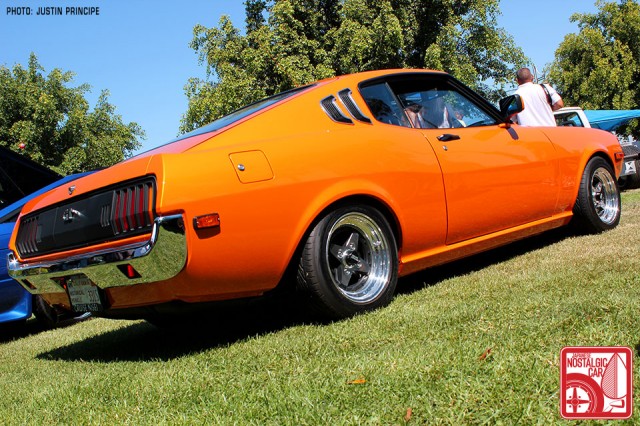 JNC Contributor Mark "ScaleMaster" Jones dug Mr. K's G-noze 240Z and Jose Vasquez's RX-3 SP, but "if I had to pick only one," Mark says, "I'd say Brian Karasawa's orange Celica Liftback." Might we see a 1:64 version soon?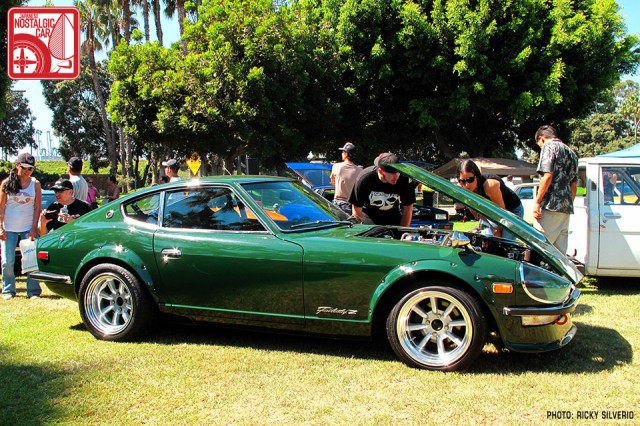 JNC's all-around guru Ricky Silverio, a Toyotaku to the bone, nevertheless cast a vote for Scott Kunisaki's brilliant Datsun 240Z. With a monster Rebello stroker and exacting detail all around, the car's a work of art that goes like hell.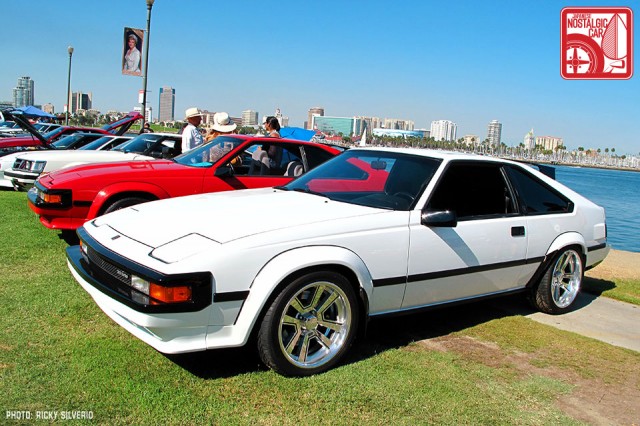 Both Ricky and Mark felt that David Shepherd's 1984 Toyota Supra was worth an honorable mention. For all intents and purposes, the car looks bone stock, and you'd have to look twice to notice that its wheels are actually staggered 17- and 18-inch customs. Pop the hood, though, and you'll see a 2JZ-GTE with built internals that looks like it came from the factory.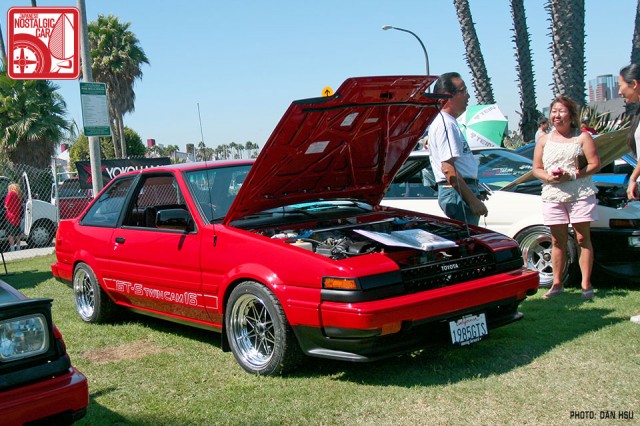 JNC's Dubai bureau chief James Davison and yours truly both drooled over Janet Fujimoto and Duane Segawa's 1985 Corolla GT-S. Long-time readers probably know me as a total AE86 nut, and James hails from Northern Ireland where hachiroku are worshipped like cats in ancient Egypt. We love this car because unlike most stateside examples, this one was given the kind of restoration an icon deserves.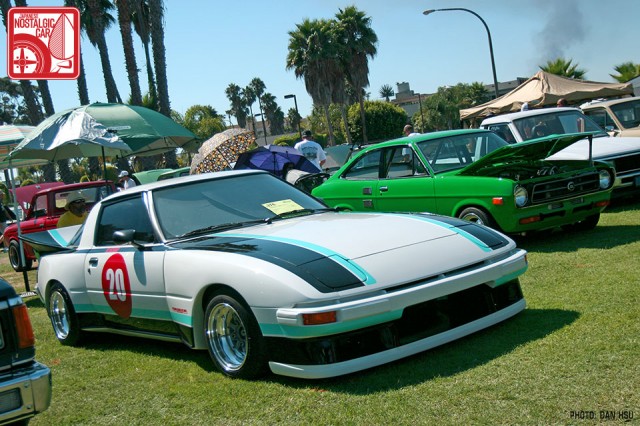 James and I also agreed that Brandon Ozaki's Mazda RX-7 was one of the top cars at the show. It somehow managed to meld Japanese shakotan cool with a dash of American hot rod flavor to make one delicious custom blend.
JNC's website moderator and resident Mitsubishi fan (a lonely existence typically) Matt was surprised to see the Triple Diamond Syndicate's strong showing with several cars and no less than three Galant Lambdas. However, if we had to pick one it would be Scott King's 1978 Dodge Challenger simply because of its 70s-tastic color scheme and matching plaid interior.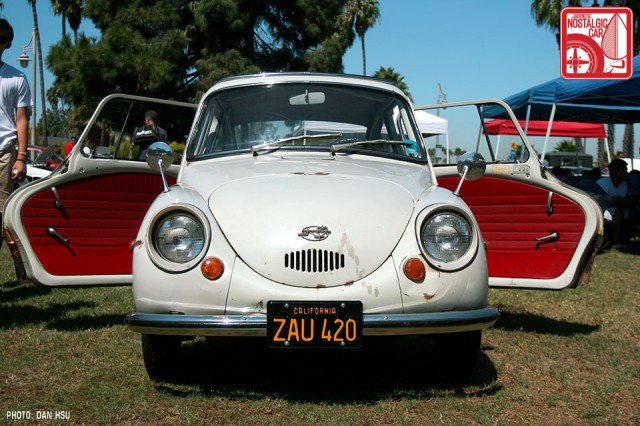 In the end, however, the JNC award went to Garm Beall's 1969 Subaru 360, due to its rareness as a LHD California black plate car. The 360 was an incredibly important car for Japan, serving a role not unlike the Model T in the US. It put Japan's citizens behind the wheel when the idea of private car ownership was still foreign to most. It must be said that the selection of this kei car nearly caused an irreparable rift amongst the JNC staff so it is not without controversy, but then again without the now-unloved 360, we wouldn't have the incredible car culture seen on display at JCCS today.
For more photos now check out the gallery below as well as Part 01, 02, 03, 04, 05. 06, 07 and 08.