By the mid-70s Japanese automakers had their sights firmly set on comfortable long-distance runners that could eat up highway miles. They were often luxurious too — well, more luxurious than a Datsun 510 at least — and built for the new Japanese pastime of road tripping. In previous years most of these cars you'll see in this article were absent from JCCS, but as the show and scene grow, that's changing. 
With SevenStock/Mazdafest coming up this weekend let's begin with the Mazda RX-4. Despite its aggressive looks the Luce was really meant to be a luxury GT. It's heavier than the rotaries that preceded it, but how can you not love that mug?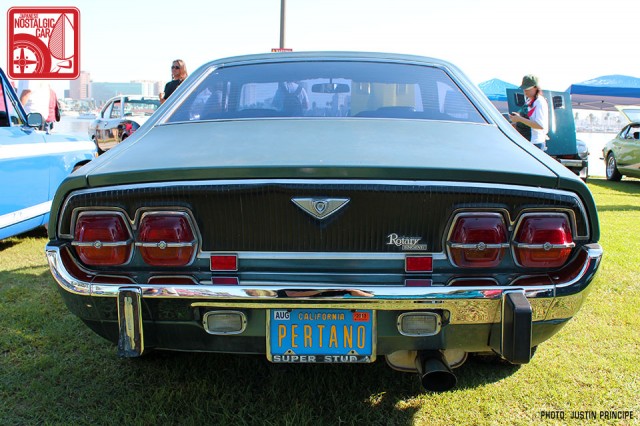 This is the first JCCS for Robert Perez's 1974 RX-4. It's a beautiful car and its HRE 501 wheels are a nice alternative to the Epsilons commonly seen on old school rotaries.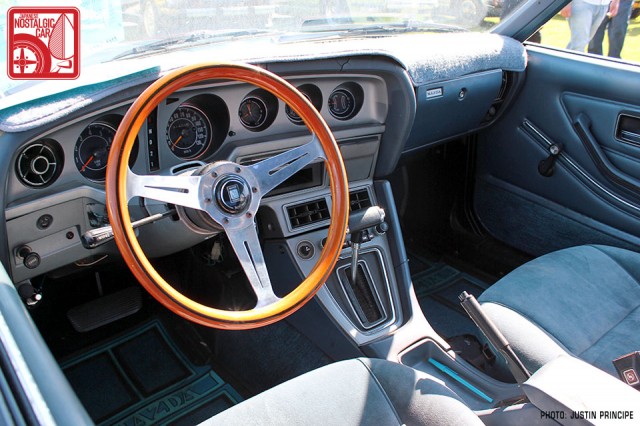 AT or not, the driver-centric interior is a fine piece industrial design. Recessed tach and speedo take precedence, with auxiliary gauges tilted towards the driver on the center console incorporating an integrated radio.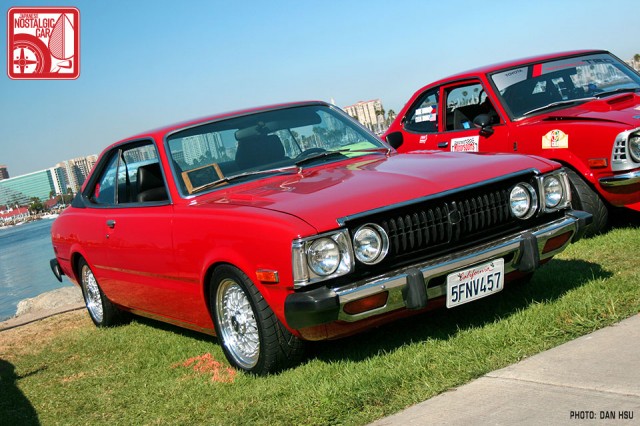 Jojo Abello's RT114 is another rare machine that we don't see many examples of, even in sunny SoCal. The 1974 Corona was sold at the same time as the RX-4 above, but it almost looks as if it's several generations newer, a predictor of the angular 80s designs to come.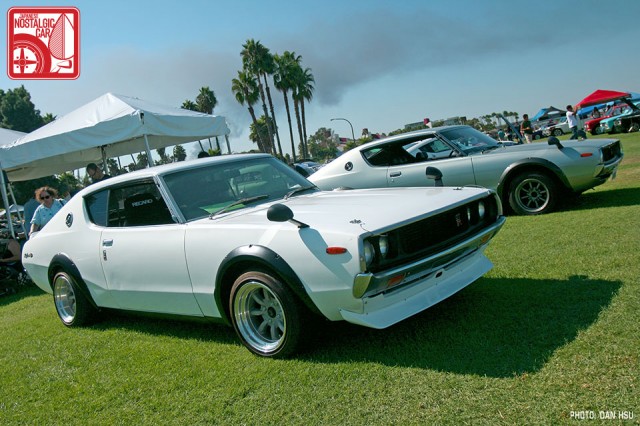 2012 is the 40th anniversary of the kenmeri Skyline, so we were glad to see two specimens of the iconic Japanese GT.  Yoshiaki Fukuda's gleaming white '73 houses an RB25DETT under the hood, explaining with no words why it's the ultimate highway runner.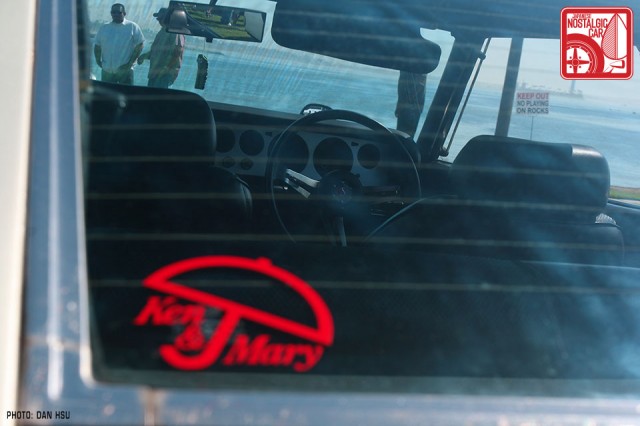 Nearby, Diane "Mary" Krey-Wesley was signing autographs for her adoring fans. This scene so perfectly captures the spirit of the kenmeri — the famous umbrella logo in the rear window of a Skyline overlooking the ocean. The only things missing are Ken & Mary themselves.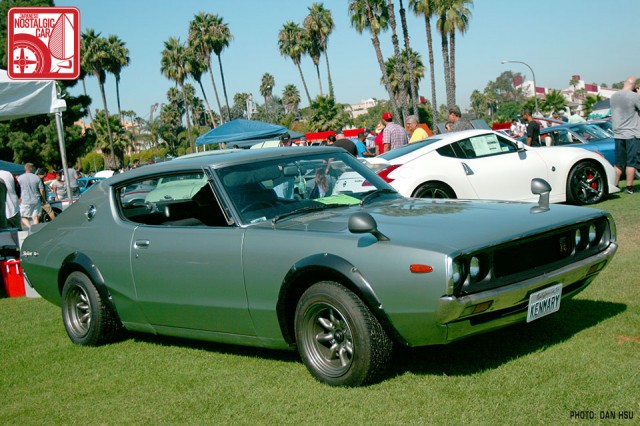 We first saw Ivan Jarmillo's C110 at the Bayline Gathering, which makes sense because he's co-founder of that event. His car is the spitting image of the one on our Showa Motor Club shirt!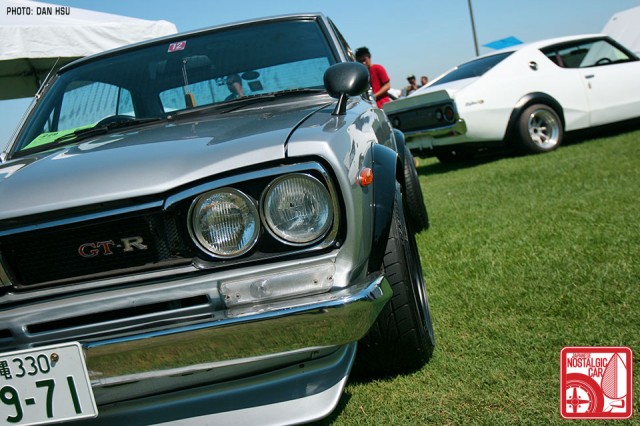 Of course, before there was kenmeri there was hakosuka. Even with a gun pointed at our heads we'd have a hard time deciding on which Skyline we love more.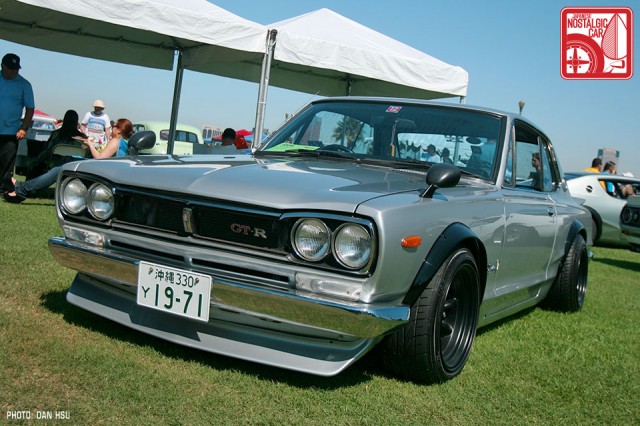 Paul Bischoff's RB25-powered 1971 skybox appears to be rocking an even better stance than it did last year, in the process proving the adage that black Wats are the answer to everything.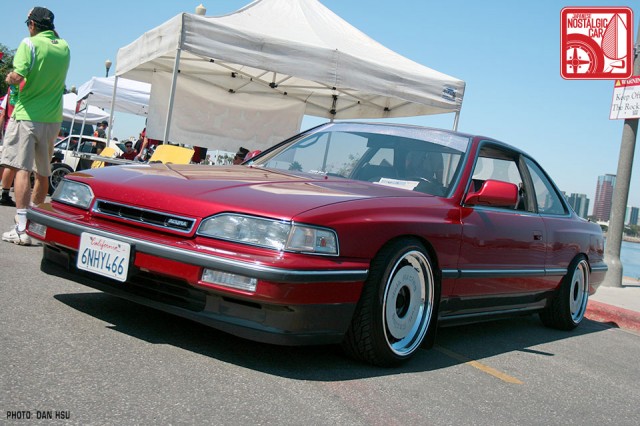 Those of you who saw our Nisei Week coverage will remember Charles Tieu's 1988 Acura Legend Coupe, which caused about as much of a stir as Honda did when they shocked the auto industry with Japan's first luxury marque. Are Volk Racing Artisan Spirits the perfect wheel for this car or what?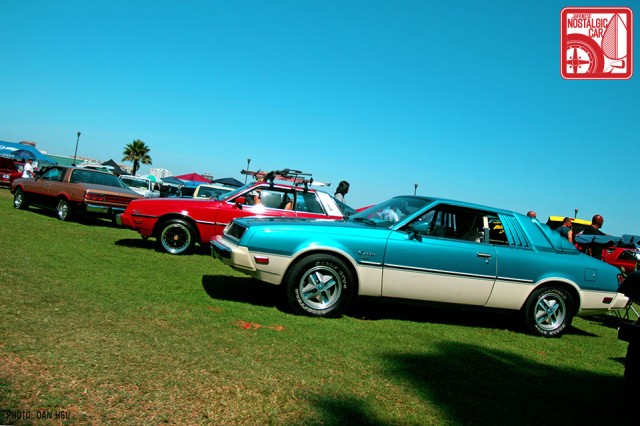 Do not adjust your screen. Your eyes do not deceive you. We mentioned before that Mitsubishi had an unusually strong showing at this year's JCCS, and here is your proof — no less than three Galant Lambdas, together! In the same place, at the same time!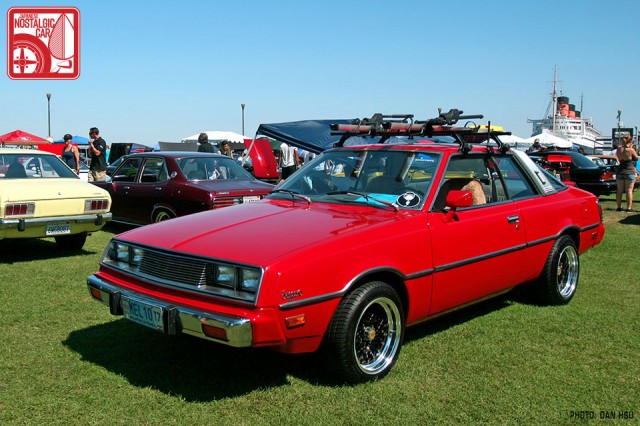 These were sold in the US under the Pentastar brands, either as a Dodge Challenger, or in this case of Jeffrey Rodriguez's red sled, a Plymouth Sapporo. The Plymouths had the uber-cool brushed metal C-pillars but a dowdier grille.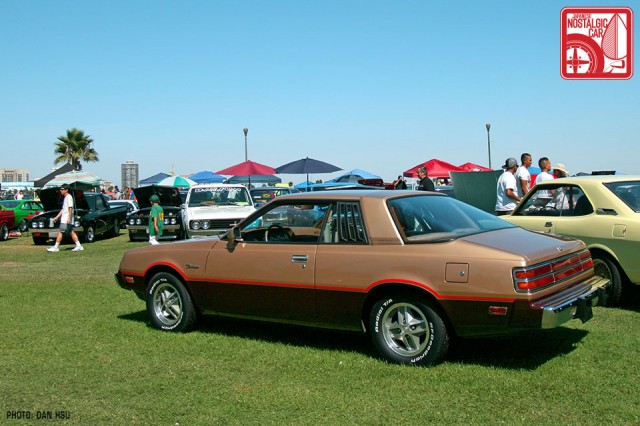 These cars were the predecessor to the famed Mitsubishi Starion, and came equipped with the Triple Diamond's monster 2.6 Astron and trademark wraparound rear greenhouse. Kirk Hubbard's two-tone 1980 Challenger was purchased from a JNC forum member in Ohio and driven cross-country to JCCS, and it still only has 80,000 miles on the clock. The raised-letter BF Goodrich radials are a nice classic touch.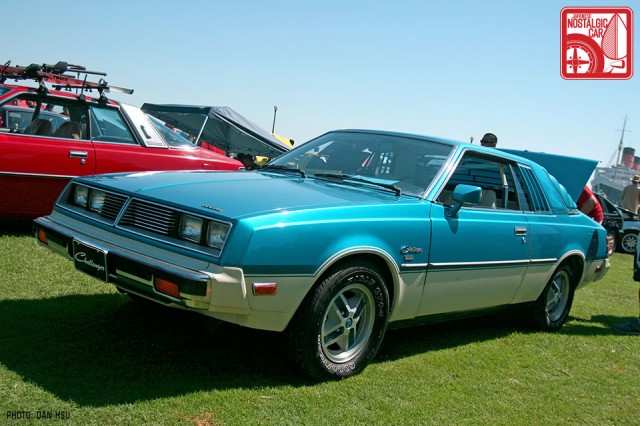 Scott King's gorgeous '78 blue-and-white two-tone is another original survivor with just 95,000 miles on the odo. Surely the three of these cars together represents some kind of Galant Λ critical mass that the universe is not prepared for. Our minds were completely blown.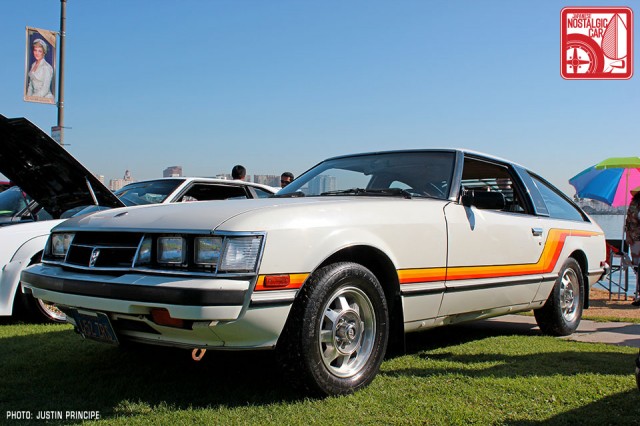 Perhaps one of the most famous but least appreciated Japanese GTs is the Mark I Toyota Celica Supra. It's big, comfy, contains an Aichi straight six and kicked off the Supra nameplate. Ralph Rodriguez's 1980 Pace Car edition is, in a sense, coming home, as it was originally sold in conjunction with ToMoCo's pace setters used at the Long Beach Grand Prix.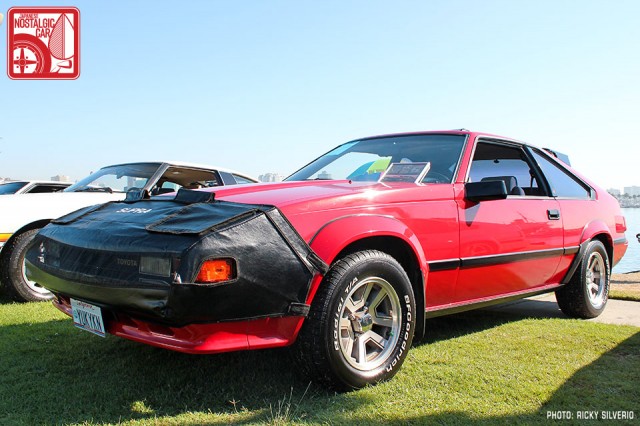 One of the notable trends at JCCS this year was the appearance of several completely stock A60 Supras. At their debut in 1982 these GTs catapulted Japanese cars into a new realm of respect, earning Motor Trend's Import Car of the Year award. You'll see three red examples in the gallery below, but they're not the same car.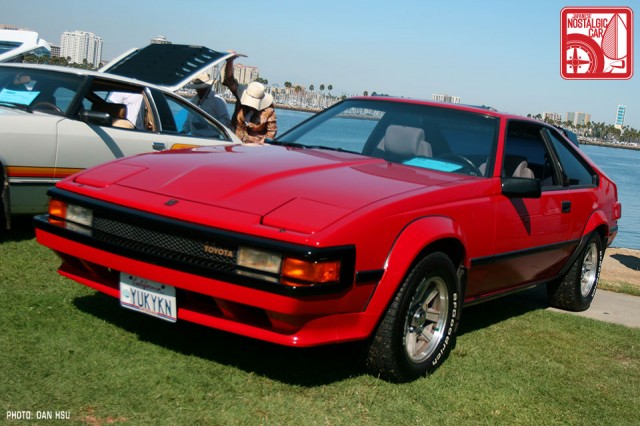 Like the 240Z they marked another watershed moment in automotive history, so it's refreshing to see them respectfully preserved like Harley Serafini's 1984 P-Type, which is all original down to the paint. If you need further proof of the Mark II's importance, even Hot Wheels is even re-releasing their model.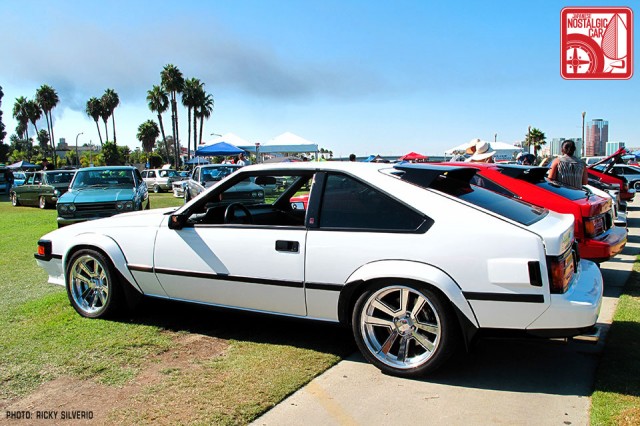 This is not to say all the Supras were bone stock. David Shepard's incredible resto-mod  is powered by a 2JZGTE and R154 transmission that look like they came from teh factory that way. It even has custom 17×8 wheels based on the original Supra alloys!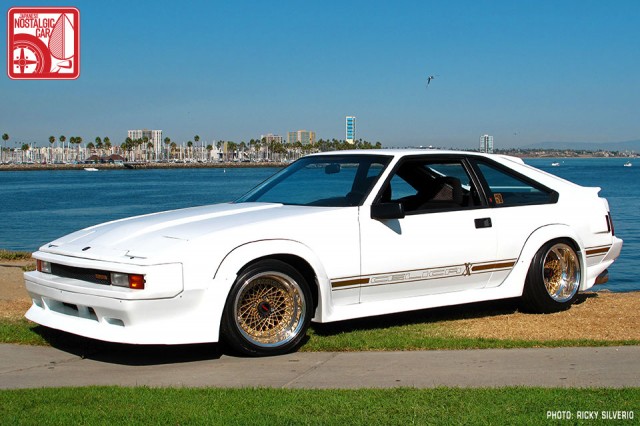 On the other hand, if it's old school flavor you're going for, look no further than Javier Paramo's Celica XX. With a full set of old school Epsilon barrels, and custom body kit it looks fantastically 80s, but sneaks a built 1JZGTE underhood. Fittingly, Javier won the best 80s Toyota award — Congrats!
We have much more JCCS coverage coming up, but for more photos now check out the gallery below as well as Part 01, 02. and 03.