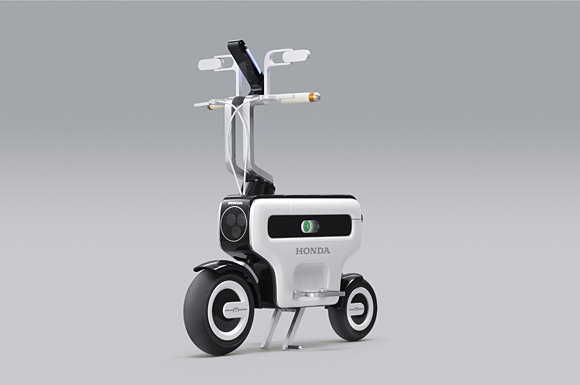 The Tokyo Motor Show is widely known as a place where Japan's auto industry cuts loose with the funkiest concepts their engineers can conjure. At the last biennial show in 2009, Honda showcased its future electric tech under a nostalgic, N360-inspired wrapper with the Honda EV-N. This year, they'll be doing the same with motorcycles.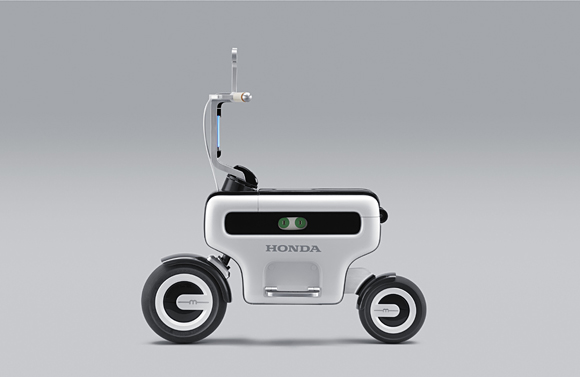 Remember the foldable, Honda-City-stowable Honda Motocompo? Well this is the Honda Motor Compo, an electric motorcycle whose battery is detachable and can be used "as a power source in every day life." It's about the size of a suitcase and like the Motocompo, can be stored in a tiny city runabout (in this case the Micro Commuter Concept).
The Honda RC-E is an electric crotch rocket comparable in size to a 250cc-class sportbike. Its name and awesome livery hail from the 1961 Honda RC162, the West German Grand Prix 250cc class champion piloted by Takahashi Kunimitsu, who would later become one the hakosuka Skyline GT-R's most revered drivers during its "50 Victories" years.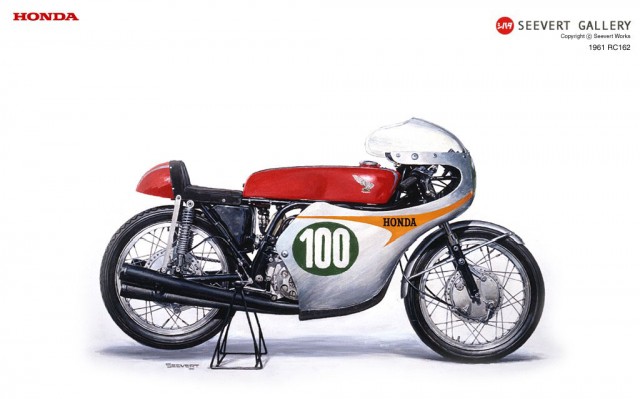 The 14,000rpm RC162 was significant for being the first Japanese bike to win a World GP race, and Kunimitsu the first Japanese rider to do so. Its win served as the Big Bang from which all of Honda's motorcycle racing dominance of the Sixties would spring. If there is interest in the subject, perhaps we can write a separate article on Honda's mind-bending surge onto the World GP scene.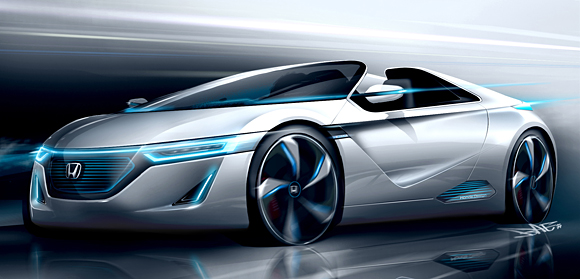 And for those who prefer to move from point A to B inside their vehicle rather than on it, there's the tentatively named Small Sports EV Concept. Many are hailing the open-top two-seater as a return of the Honda Beat, the mid-engined convertible kei car that bore Soichiro Honda's final stamp of approval before his passing in 1991. Honda has released no specs as of yet.
The Tokyo Motor Show begins November 30 and our man Skorji will be on hand to report, so stay tuned.
[Images: Honda]