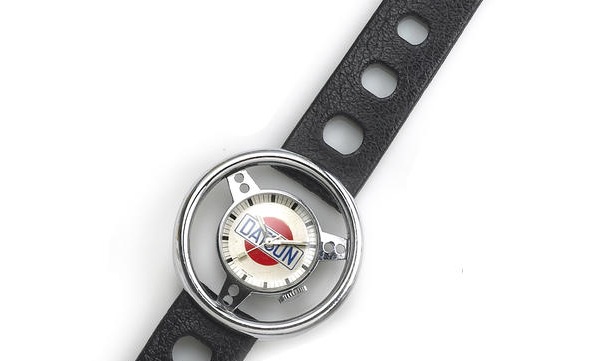 We'd gladly give up our internal organs for ridiculously rare cars, but a wristwatch? Amidst all the excitement over million dollar Toyotas at the Monterey Historics we nearly overlooked the fact that a rare Datsun timepiece sold for $1,586 at Bonhams' Quail Lodge auctions in Carmel, California that same week.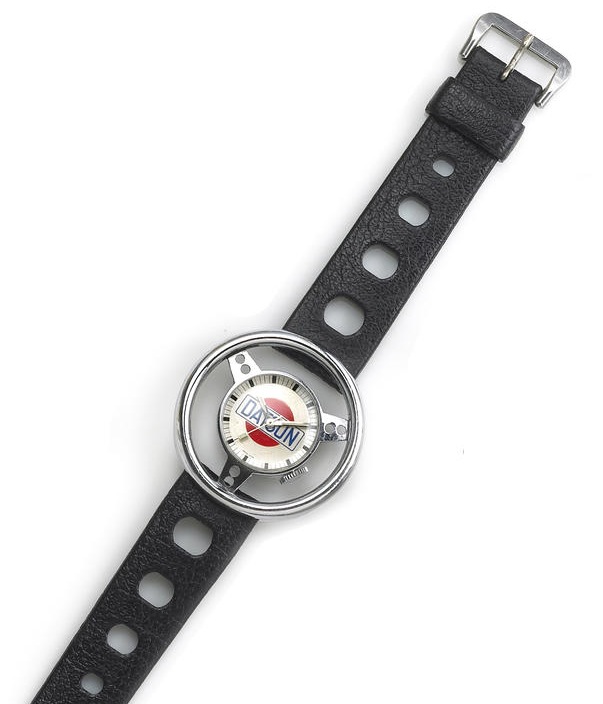 Details are scarce. The only description given is that it is nickel-plated and has "mechanical movement by Gottlieb Weber, single jewel, luminescent hands on Datsun logo dial with rubber sport strap and steel buckle and case back; 39mm diam."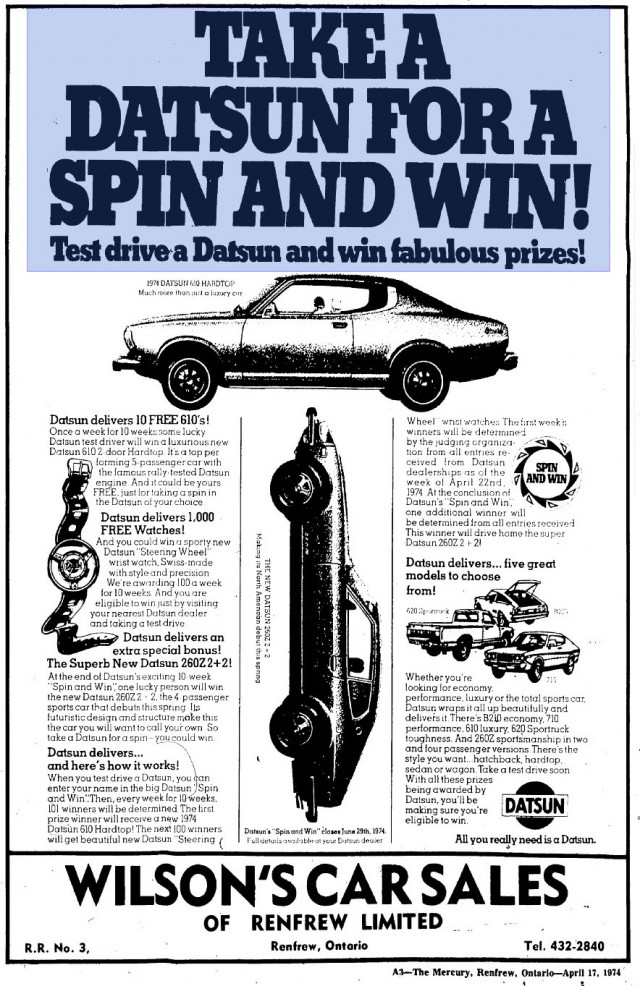 No history of the watch is given, but it appears to be from a Canadian promo that promised to give 10 lucky customers a brand new Datsun 610 back in 1974. 1,000 steering wheel watches were given away as well as second-place prizes but, as you can see, is probably worth more than most of those 610s 40 years later.
Thanks to Dennis S. for the tip!