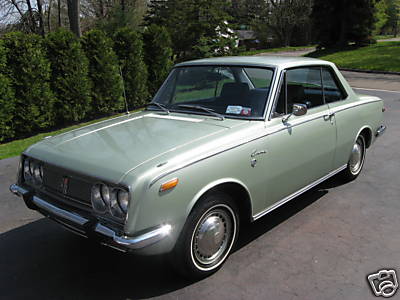 Once in a blue moon, something comes along that makes you want to sell your organs to black marketeers. In 2007, we saw a 1966 Toyota Corona sedan with 8700 original miles sell at auction for $16,740.
Now, a similarly mint mint green 1969 two-door model is on eBay with only 28,699 original miles. According to the seller, it's always avoided inclement weather, which is quite the task considering it's from New York. The two-door models are rarer and sleeker than the sedans, and this light green color suits the period perfectly. It was listed before, but it looks like the winner backed out. Amazingly, the reserve was met at only $5500. A bargain! Anyone want to buy a kidney?
[eBay via BringATrailer]  Thanks to Alex K. for the tip.