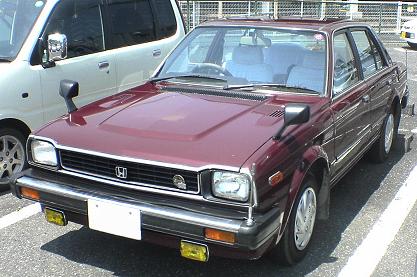 Honda has often turned to the world of music for its model names – Concerto, Prelude, Jazz, Aria, Quintet, Beat, and the subject of today's plunge into the rabbit hole of rebadging, the Ballade. Introduced in 1980 as a four-door sedan version of the popular Civic hatchback, the Honda Ballade had a British twin, the Triumph Acclaim (not to be confused with the much-maligned Plymouth Acclaim in the US).
This was the product of a deal between Honda, who was looking for a way to break into the European market and meet the UK's domestic content requirements; and British Leyland, who desperately needed a modern, reliable car to regain its footing in the marketplace after years of labor strikes and plummeting quality. This led to what would become a 15-year tie-up between the two companies.
Honda's investment proved to be exactly what British Leyland (later renamed Rover) needed to turn its fortunes around. Throughout the 80s, many a Civic, Accord and Legend were sold as a rebadged Rovers. Customers saw the brand slowly regain its reliability ratings and upmarket status. So much so, in fact, that the owners decided to sell the whole shebang out from under Honda's nose to BMW in 1994. Burn!
Perhaps this is why ever since then, Honda has remained fiercely independent, even throughout the merger-mania that gripped the auto industry in the 90s. The Acclaim was the final car to ever wear the once-proud Triumph name, but at least British Leyland lives on to entertain us as the butt of frequent jokes on Top Gear.
[Image: Wikipedia]