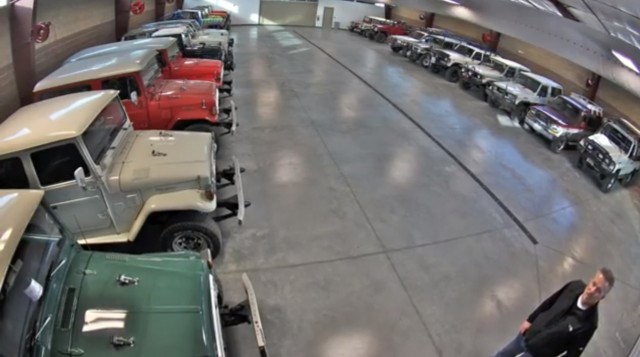 This week the Toyota Land Cruiser received its own dedicated museum in Tooele, Utah. The Land Cruiser Heritage Museum currently holds 40 of the stalwart Japanese SUVs, ranging from the monstrous Mega Cruiser built for the JSDF to a 1959 FJ25, one of the first Toyotas to be imported to the US, period. 

The ribbon-cutting ceremony took place in conjunction with CruiserFest, which began with an off-road trek of Cruisers coming in from Moab. The museum is located on the grounds of Miller Motorsports Park, which has been seen in several Depth of Speed videos featuring cars from Utah-based tuners JDM Legends.

Not all of the museum's cars are bone stock concours winners, but there are some rare models like diesels and 70-series that were never sold in America. Their stated goal is to collect one example of every Land Cruiser built, along with vintage ads, memorabilia, models, and art. For more information call (801) 563-4250 and watch the video below.