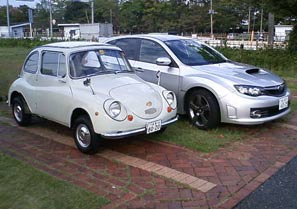 We're getting on our favorite hobby horse again and talking about how Japanese automakers don't talk about enough their past products. We're lookin' at you, US subsidiaries! For example, this year was Nissan USA's 50th anniversary, but you wouldn't know it from attending the LA Auto Show. The event was dominated by Nissan, but at no point, not in CEO Carlos "Mr. Bean" Ghosn's keynote address, or the debuts of the Nissan 370Z, Cube or Infiniti G37 convertible did the speakers give any hint of this milestone.
On the other hand, if you have Issue 2 of Japanese Nostalgic Car magazine, you'll know that Subaru's 50th birthday party in Japan has been one year-long bash. In fact, they won't shut up about it. Here's a cute post titled "Grandfather and Grandson" from the company's blog, talking about a photo shoot that paired up a 360 with a new Impreza STI for Cartopia, their monthly magazine. Here they are teaming up with toymaker Tomica for vintage Sambar Fire Truck and FF-1 models.
They also held another "Thanks Day" at  offered free winterizing inspections at all Subaru owners and Subaru 360-related prizes. And there were plenty of other promos too.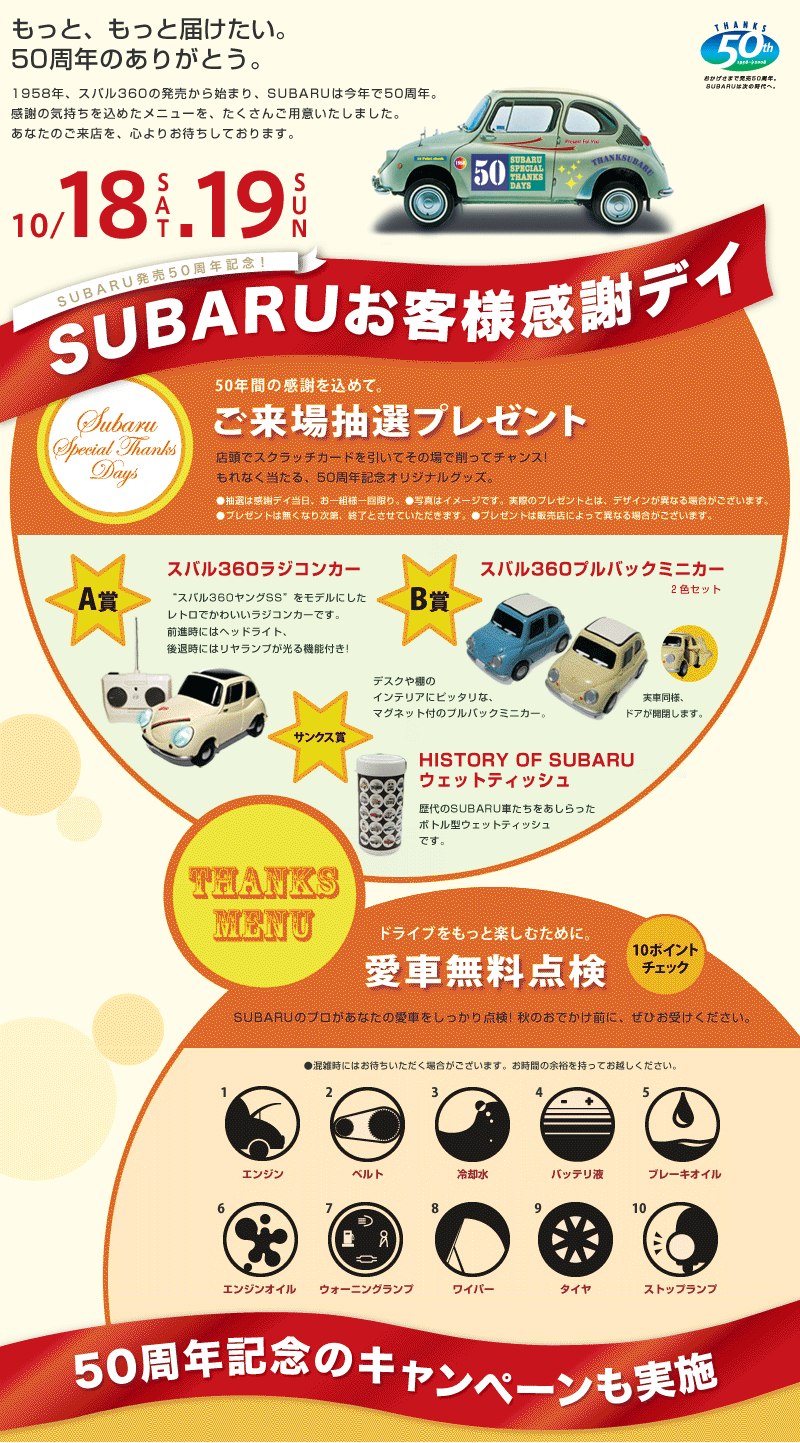 This year is also Subaru of America's 40th anniversary, but precious little has been said. We're not asking for much, just some recognition for the fans who have toiled for decades restoring obscure cars that carry your company's torch!