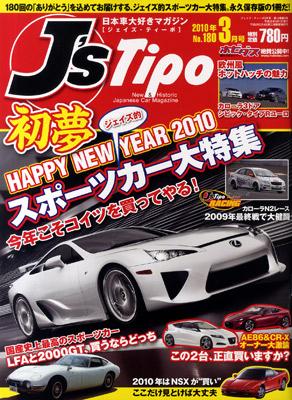 Sad news from Japanland today. It's the end of the road for J's Tipo magazine. The publishers have announced that Issue 180 will be the last for the long-running automotive periodical.
They covered mostly new cars but always had a good amount of nostalgic car content. Henceforth, they will be a web-only publication.
We don't know the fate of their sister titles like J's Tipo Speed HistoriX, which was devoted to vintage Japanese cars and was only launched in November of 2009.
You can check out the current J's Tipo website here. Be sure to spend some time browsing the section of old JDM brochures, all of which are downloadable in PDF format.
Rust in Peace to a great magazine.