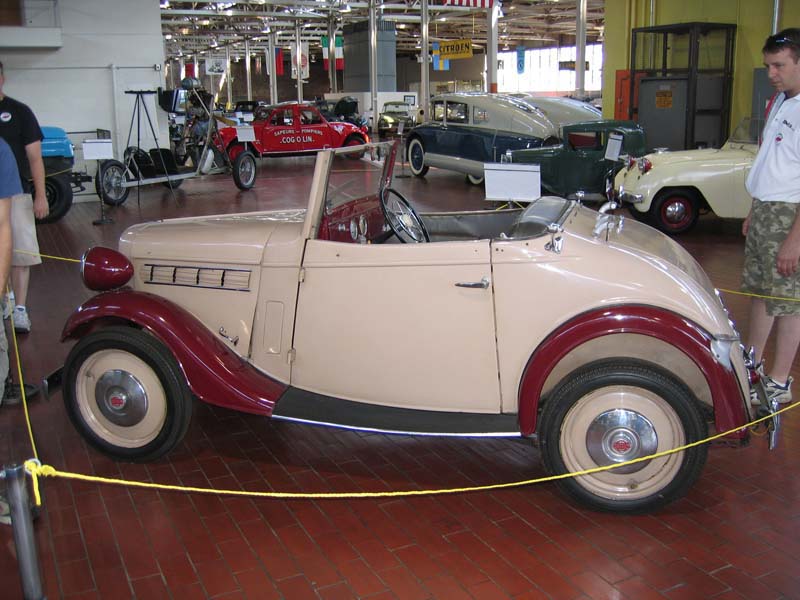 Howdy cowboys and cowgirls, if your travels this weekend happen to take you to the country music capital of the USA, Nashville, Tennessee, be sure to mosey on down to the Lane Motor Museum's "Nissan Z Cars" exhibit.  The cars, including  a yellow 260Z once owned by Yutaka "Mr K" Katayama's himself, from the Nissan Heritage Collection, will be on display from October 2007 to July 2008.
In fact, this is the third such exhibit since Nissan decided to move its North American headquarters from sunny So-Cal to "Music City USA."  Before this, the Lane Motor Museum had a "Historic Nissans" exhibit that featured, among others, a 1960 1200 pickup, 1961 Fairlady, 1958 1000 sedan, 1967 Patrol, a B-210 with only 200 miles on it, and a super-rare 1937 Konut roadster (pictured).  This one ended, uh, back in June (sorry, we really dropped the ball on that one) and before that, there was an exhibit of Nissan Race Cars, which included the 510 driven by John Morton (our excuse for not mentioning this is that we didn't exist yet.  Yeah, that's it…)
For further reading, check out NICO's visit to Historic Nissans here.  Admission to Lane is $5 buckaroos and it is closed Tues-Wed.
[Image: NICO Club]