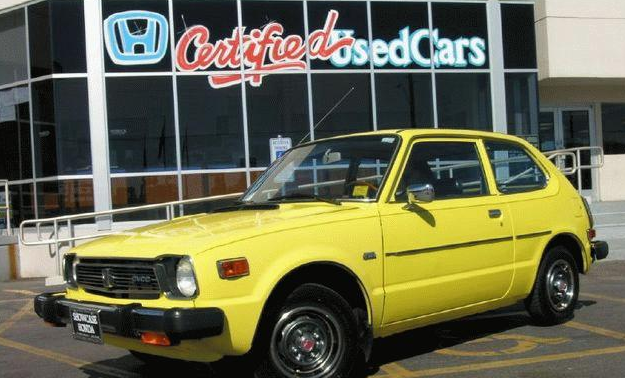 This 1979 Honda Civic doesn't quite have the low mileage as the 1427-mile Mazda RX-4 from last week, but it's close. Besides, who's going to complain about a 33,000-mile car that's 30 years old, especially one in this condition? Our vintage Honda friend Ken Weidner says that it's been years since he's seen in-tact houndstooth upholstery.
This looks to be a dealer showroom display, and with an asking price between the highest bid of $4550 and the BuyItNow $6250, we think it's a pretty good buy for a collector. Dan is our resident classic Honda nut, and I had to personally stop him from selling all his worldly possessions and rushing out to Arizona. The reserve hasn't been met yet, so it's still in Phoenix waiting for a good home.
More pics after the jump.
[eBay]