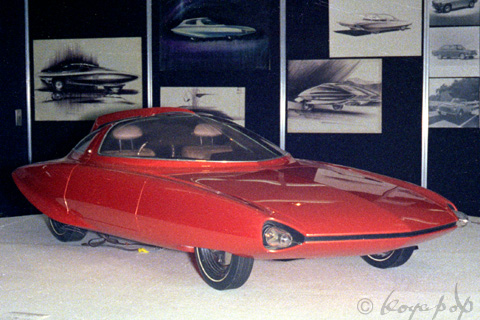 Last week's contest in honor of the Tokyo Motor Show was a tough one. We got a lot of submissions but only one person got it right. Unprecedented!
That person was Mike F. (aka toyotageek), who correctly identified the car as the 1965 Toyota EX Dream Car shown at the 12th Tokyo Motor Show. We mentioned that it was never built because it only ever existed as a 1/2 scale model, about two meters long. It was purely a styling exercise.
Many of you were thrown off by what appears to be a photo of a Datsun Fairlady Roadster on the wall behind the car. That gave us momentary doubts as well, but true Toyotaku never waver and we have no explanation for the photos.
You have lived up to your screen name, Mike! However, toyotageek has graciously passed the Wonda Choro-Q KPGC10 Nissan Skyline GT-R prize onto the contestant with the next closest guess, Tommy J. Congrats!
If you're bummed, there's still three days left to enter the Import Bible T-Shirt Contest. Good luck!
[Image: Koyapop]