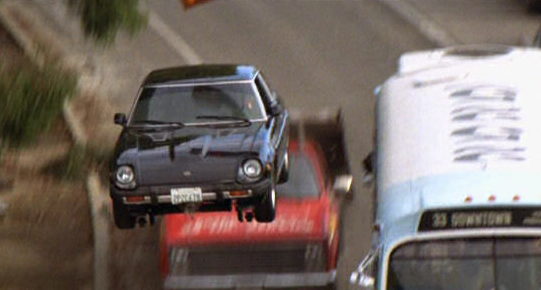 We live in dangerous times, people. At a moment's notice, some total nut job with a chip on his shoulder could car bomb us back into the stone age, overstressed authorities are shooting suspected terrorists in the face, and bodies on fire can be found in lying in the streets. Naturally, we are talking about Hazel Dell, Washington.
Last Wednesday, a multi-agency team arrested Christopher Elioff, suspected of parole violations and numerous other minor crimes, at a local gas station, but not before Elioff tried to run. Police launched their taser darts, which promptly embedded themselves into Elioff's right cheeks – facial and rumpal – and proceeded to channel 50,000 volts of pure blue lightning into both regions.
Unbeknownst to police, however, Elioff had a cigarette lighter in his back pocket, which, upon contact with the voltage of 4,200 car batteries, exploded before his body could hit the ground, and suddenly flames were literally shooting out of Elioff's ass. The officer then had to repeatedly slap said ass to swat out the flames, and when all the commotion was said and done, a homemade explosive device was found in Elioff's car. Police then had to evacuate the gas station, shut down the pumps, and call in the bomb squad to remove it from his gray 1979 Datsun 280z, says The Columbian.
Yeah, yeah, we know. By model year, that would make it a 280zx, but it doesn't change the fact that it was the same car police had chased Ellioff in during a previous encounter when he "drove away at high speed and managed to escape."
While we wouldn't necessarily recommend trying to outrun the cops – or violating parole or electrocuting a plastic capsule full of lighter fluid, for that matter – and there are far better cars to use as a mobile Claymore, we secretly wish there was an OJ-style video of Elioff's flight by Z.
[Source: The Columbian, Image: IMCDb.org]