Well it's that time of year again, when we gather with our loved ones, reflect on the last 12 months, perhaps drink some hot cocoa, and tear into colorfully wrapped boxes like feral dogs on a holiday ham. And if you were really good all year, one of those presents might just be courtesy of a jolly, red-suited sumo wrestler from the northernmost tip of Hokkaido.
What do you want from Japanese Santa Claus?
It could be anything, a real KPGC110, a set of 11-inch-wide zokusha barrels, or that super-rare NOS trim piece that's been out of production for 40 years. Our wish might be an obvious choice, but with its rarity, beauty and prices climbing ever beyond our reach, our wish from ol' St Naoki is a 1967 Toyota 2000GT, in Pegasus White plz.
What say you, dear reader? Since the next two Mondays will be holidays you have extra long to answer this one and the winner will be announced in 2013. Click through to see the winner from last week's question, "What modern car provides the most JNC driving experience?"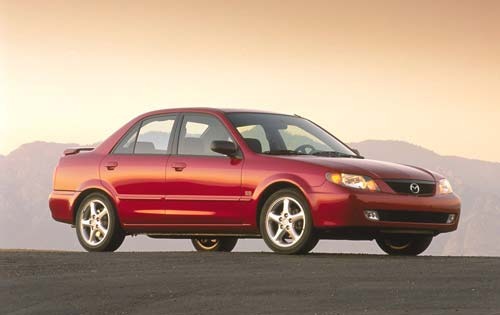 We had pretty much lost hope for the auto industry when we posed the question last week. However your brilliant answers have helped us see that the world of modern motoring isn't quite as bleak as it seemed. Everything from AndyB's nomination of a first-gen Scion xB to knoonz's suggestion of a 2004 Hyundai Accent made sense. The Mazda 2 seemed to be the runaway favorite, but in the end it was another Mazda that took top prize thanks to The black CRX:
Since you said car and Japanese, I'll cross off the 2002 Toyota Tacoma (whose general mechanical configuration and driving experience is not much different than a Corona Mark II of 1972) and the Kia Sephia (whose recycled NA Miata engine and minimal technology gives it the honest feel and surprising durability of an early-80s Corolla, 323 or low-trim Sentra in a generally inoffensive design).

Limiting myself, therefore, to actual cars that actually came from Japan, I'll nominate the '02 Mazda Protegé. It was relatively uncomplicated, attractive, reliable, efficient and had an oddball use of English for its name (down to the missing accent on only one of the Es) — but most of all it was fun to drive. To me the nicest feeling of the best JNCs (and what made me love Hondas in the 70s and 80s) was that you didn't feel punished for buying a small and inexpensive car. You actually felt like you bought the car you wanted, not the only car you could afford, even though it was near the end of its lifecycle. It wasn't super quick, luxe or stylish, but it was easy to own, easy on the eyes, and easy to enjoy on a fun road. The sedan's styling was reminiscent of its own predecessor from two generations earlier, so it had a retro flair even when new. Or you could be a little more individualistic and get the new Protegé5, which was not quite wagon, not quite hatchback, just something different, useful, fun and clever — just like the best JNCs.
Omedetou! Your prize from the JNC gashapon is a Hot Wheels Super Speeders mystery pack Mazda RX-7!