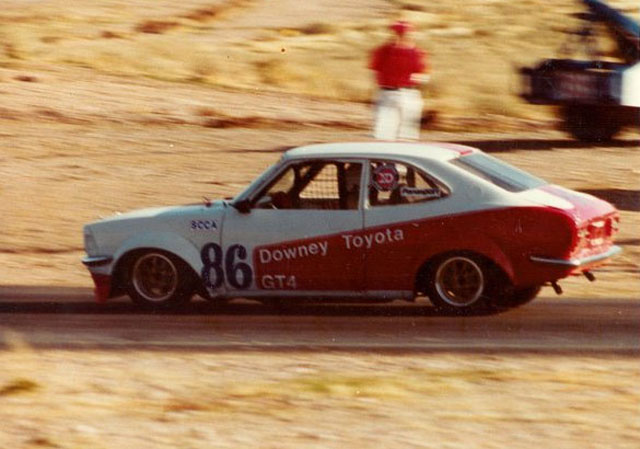 Hot on the heels of yesterday's Isuzu, here are some more vintage racing snaps. A couple of weeks ago at JCCS, we met a dude from T. Creations Paint Designs of Pasadena. He had collected some photos of this car, the old Downey Toyota TE27 that was often seen around SoCal's road courses.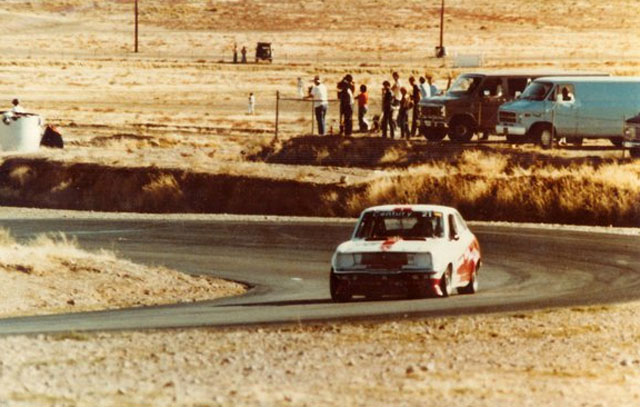 USDM fans in Japan would really dig this picture, in which the Corolla rounds the bend in an otherwise quintessentially American racing scene.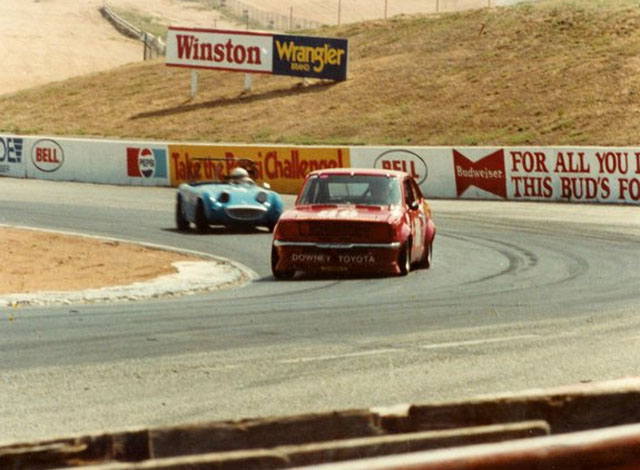 Here's the car squaring off against a bugeye Sprite. These grainy, sepia-drenched images take us back to a simpler time in grassroots motorsports. Check out the old school sponsor logos — Winston cigarettes, Wrangler jeans, Monroe shocks. The vintage Denso logo in the rear window of the Corolla is groovy too.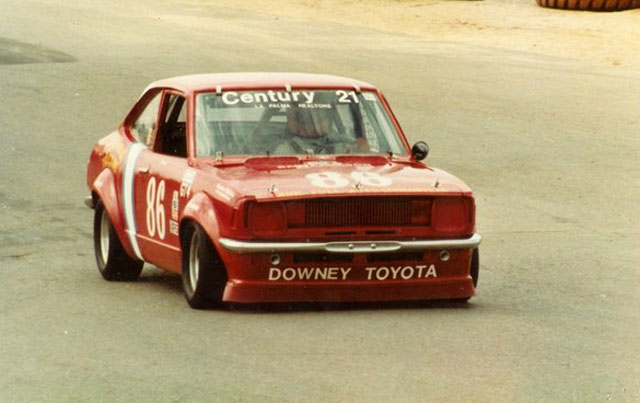 The car was pretty heavily flared, but no in the traditional bolt-on Japanese style. The best part about this Corolla? It's number 86, long before the hachiroku existed.