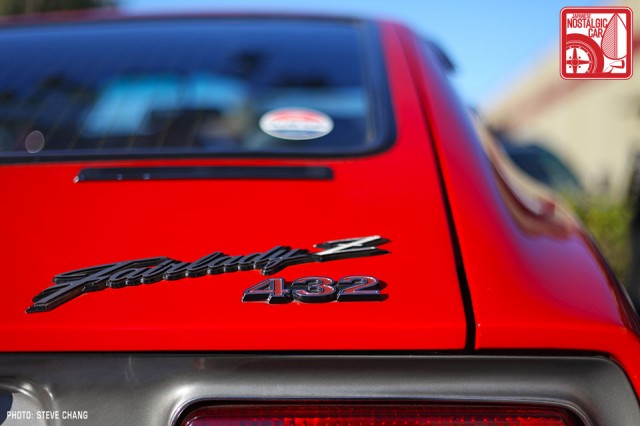 "Japanese cars will never be classics." That was a sentiment commonly expressed by traditional collectors when we founded JNC in 2006. Despite huge strides in recognition made since then, there are people who still think so. Tom Knudsen is not one of them.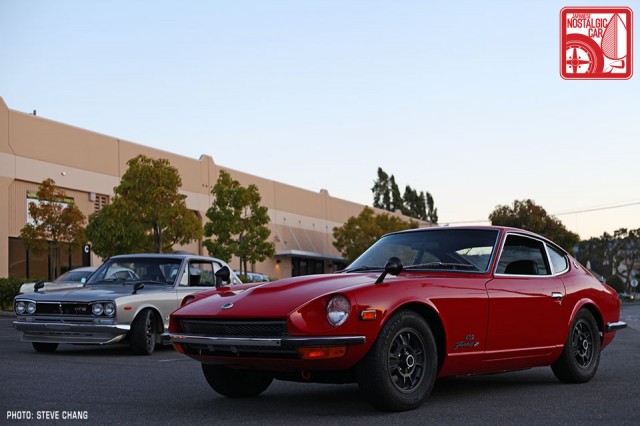 You may not know him by name, but you'll surely remember his cars. Knudsen made a splash at the Japanese Classic Car Show in 2011 by showing his trifecta of legendary S20 Nissans. It was the first time all three machines — a genuine Fairlady Z432, hakosuka GT-R and one of only 197 kenmeri GT-Rs — had been seen together outside of Japan. We recently had the opportunity to visit his collection after the Vintage Auto Salon.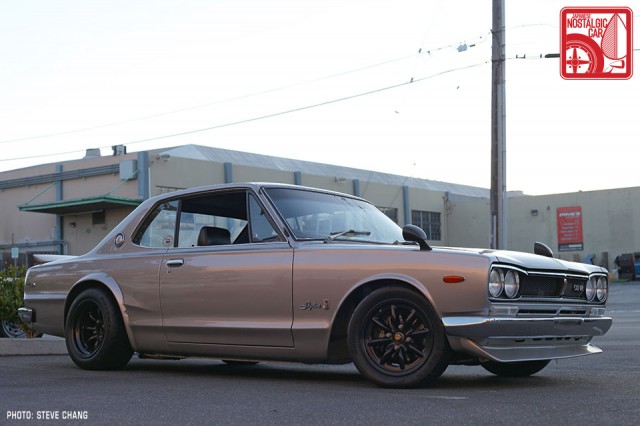 Arriving at Knudsen's garage, we were greeted by Road and Track's Jason Cammisa, who was cleaning his personal Mercedes 190E 2.3-16. A flurry of activity surrounded the Cosworth-tuned engine as he and professional detailer Tim McNair meticulously scrubbed every nook as if they were disposing of DNA evidence.
In actuality, they were prepping the Merc for the Monterey Historics, and the very fact that there was zero overlap between the all-Japanese Vintage Auto Salon and the highly acclaimed Historics illustrated perfectly how far Japanese cars still have to go.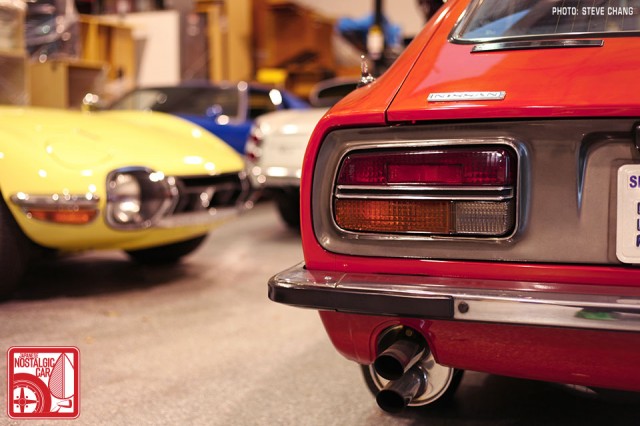 For decades, Japanese cars have been relegated to the ghetto of disposable transportation. Some of it was due to the fact that Japan was once viewed as nothing more than a producer of cheap widgets, but there was also a tinge of racism involved. Most of its exported cars were small and basic compared to our grand domestic yachts, but even cars like the Toyota 2000GT were summarily dismissed as a Jaguar E-Type ripoff without a second thought.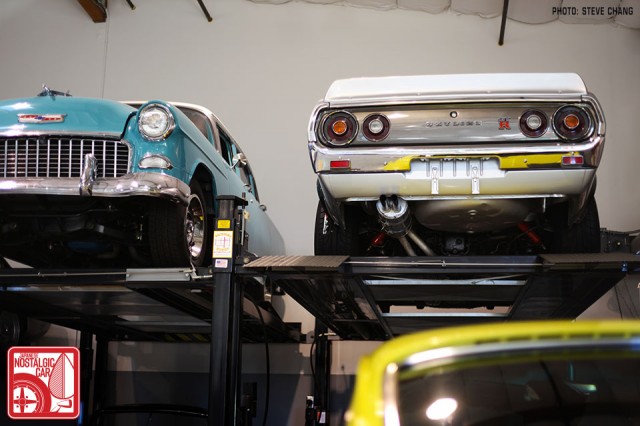 It took many years and some high-profile collectors like Jay Leno to bring a modicum of respect to Japanese cars. Knudsen is no Leno, but he is a self-made man who appreciates fine Italian exotics as much as the next blueblood. The difference is that Knudsen's on the forefront of a new wave of collectors who don't hold old money biases against Japanese cars.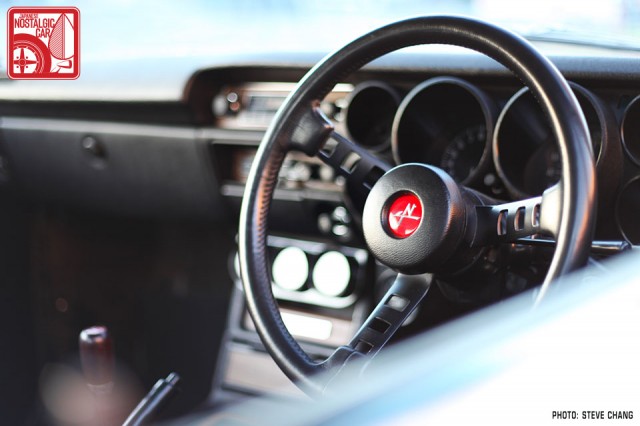 His humble beginnings meant that he grew up admiring the reliability of his first car, a 1978 Honda Accord. A hand-me-down from his father, and Knudsen drove the silver-on-maroon  until it he donated it to charity in 1998. He replaced it with a 1991 SW20 MR2 Turbo, which he sold in 2001, though he says he has regretted ever since.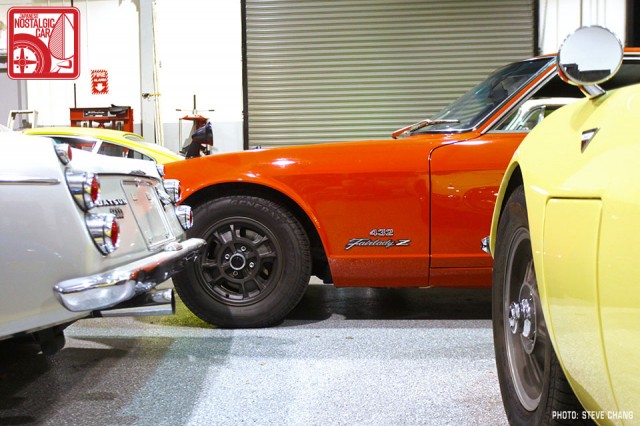 After building a successful tech business, Knudsen began collecting Ferraris and other similarly spicy Italians in the early 2000s. A few years later, he discovered his first piece of classic J-tin, a 1967½ Datsun 2000 roadster. Then one day another collector, one of rare pre-war automobiles, told Tom that he was "playing it safe" with Ferraris. Knudsen took that to mean he should collect what he loves, not what others love.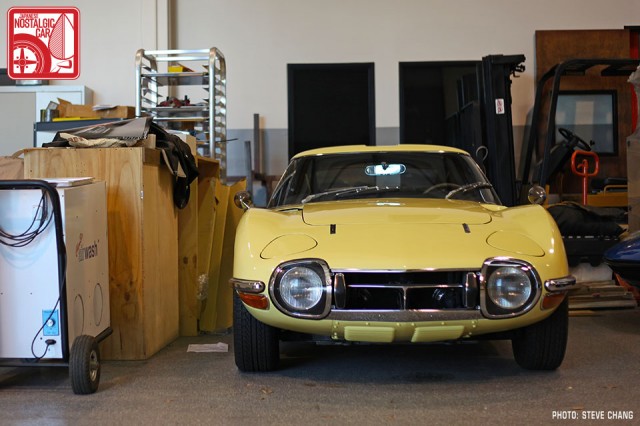 By 2010, Knudsen began in earnest to divest the Fezzas from his stable and follow his true passion — Japanese nostalgic cars. Obviously, the first machine on the list was a 1967 Toyota 2000GT, which he acquired in Belatrix Yellow for about $200,000 (and not the $1 million similar cars would go for just a few short years later).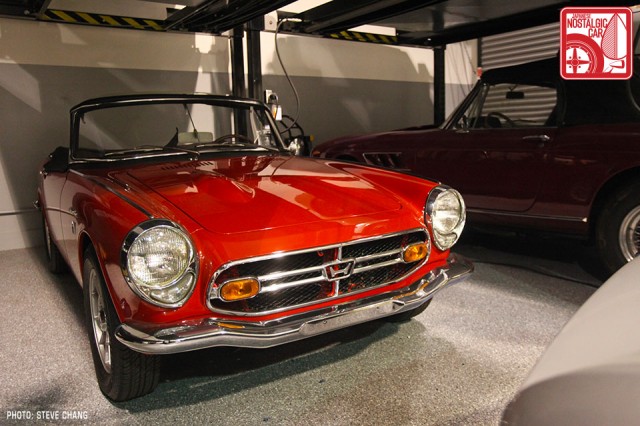 Next came an esteemed predecessor of Knudsen's old workhorse Accord, a 1968 Honda S800. His holy grail, however, was always a Nissan Fairlady Z432, the sports car powered by the triple-carbed twin-cam of the GT-Rs. The goal was never to assemble a trio of S20 legends but the Z432, with an estimated 100 surviving examples, proved elusive. During his two-year search, Knudsen came across a genuine KPGC110 1973 Nissan Skyline GT-R and a 1971 hakosuka GT-R.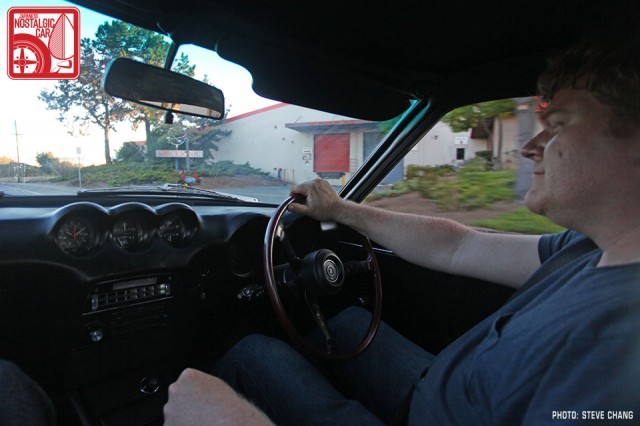 Though they only cost a fraction of what his Ferraris would be worth now, they bring Knudsen infinitely more joy. As one of the few JNCers who's run with both Euro-loving upper crusters and us J-tin-driving plebeians, he's in a unique position to identify the difference between the hallowed halls of traditional collecting and the up-and-coming enthusiasts of Japanese classics.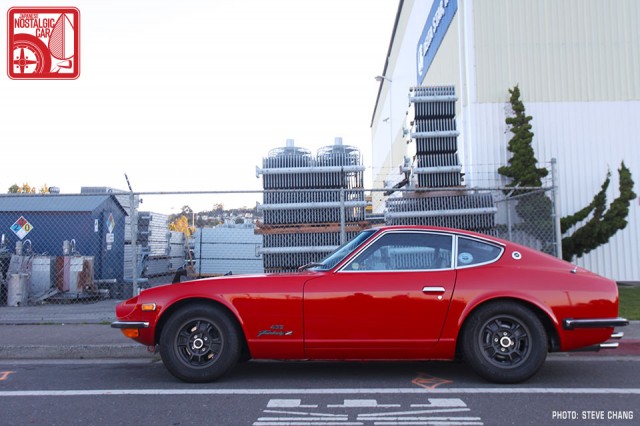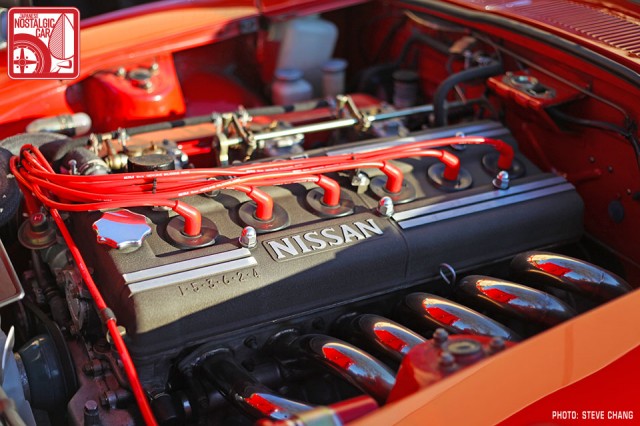 First up is the language barrier. European classics have been traded by the uber-wealthy for so long that go-betweens specializing in making deals between speakers of Italian and English (or other languages) are, like art dealers, well established. The thought of anyone outside of Japan wanting to trade in Nihon classics is so new that those businesses simply don't exist yet.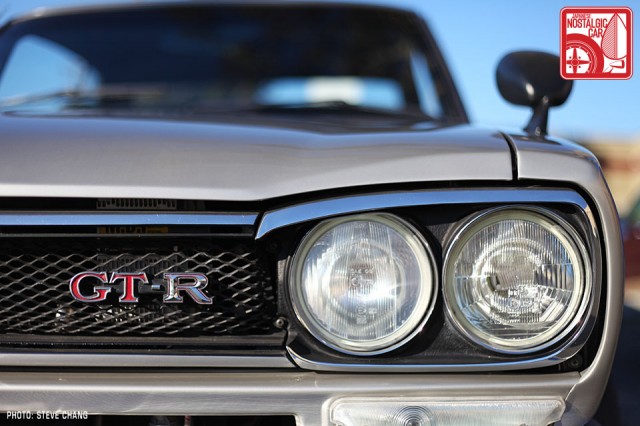 On the bright side, that newness affords Japanese car enthusiasts the chance to get the cars we want. Some highly desirable Europeans had production runs in the low double digits, and at any given moment there might be one for sale in the whole world. The network of dealers with access to them is so established that it can be hard to break in. By comparison what we think of as a super-rare kenmeri GT-R, with only 197 built, means that there are about three or four on the market at a time — easy pickings, relatively speaking, with far fewer middlemen.
However, Knudsen's also noticed less cross-pollination in the JNC world. Datsun guys will remain Datsun guys with no interest in Toyotas, and he thinks that needs to change.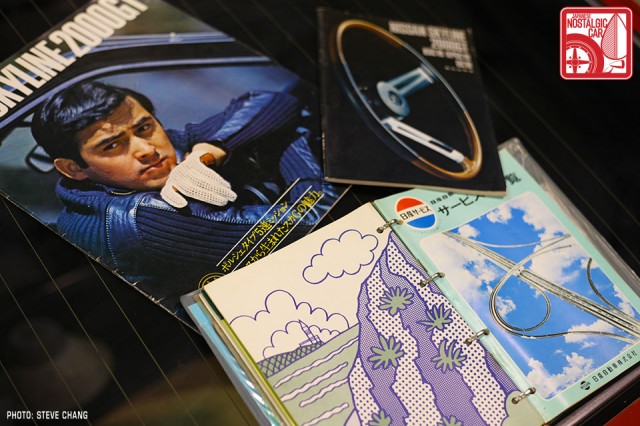 Knudsen has also attempted to share his love for Japanese nostalgics with the aristocratic establishment with mixed results. He occasionally brings his rare machines to the Quail motorsports gathering at Monterey and occasionally there will be badge snobs who take one look at the marque and walk on by. More often than not, it's the younger generation who zips past the classic Alfas to check out the hakosuka.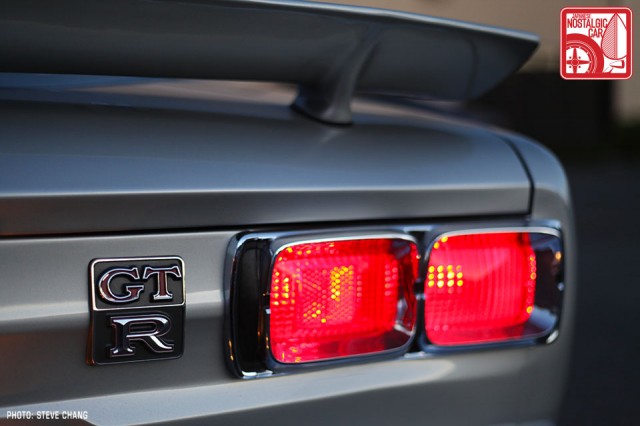 Let's face it. We can cry all we want but no amount of RB-swapped 240Zs or drift-spec Corollas will lift Japanese cars out of that collectability ghetto. If Japanese nostalgic cars are garner the respect we all know they deserve (and the benefits that come with it), it's ambassadors like Knudsen who will bridge the gap between our world and the universe of collectors.