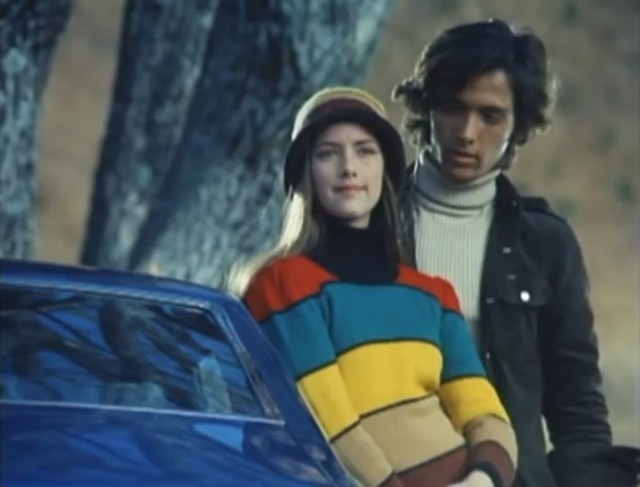 The C10 hakosuka GT-R made "Skyline" a legend among Japanese gearheads, but the C110 kenmeri made it a household name. Its popularity was due in no small part to the now re-famous Ken & Mary television commercials that gave the fourth-gen Skyline its nickname and perfectly captured Japan's optimism and romance for the open road in the early 70s.
Although there were multiple Kens and Marys over the years, the original stars were a soap actor, Jimmy Zinnai, and the daughter of an American pilot living in Japan at the time, Diane Krey. Our friend and scribe Jeff Koch last year tracked down the real Mary, now a high school teacher near Sacramento. His interview reveals the backstory of the Ni-Ten ad agency shoots, and what it was like for an American girl to be one of the most recognizable faces in Japan at the time. 
Krey probably could have gone on to a stellar modeling career, but quit and moved to America in 1975 after Zinnai died in a motorcycle accident. In Japan she had been the face of one of the most successful ad campaigns of all time, but at home in America no one had even heard of the Skyline. That is, until she discovered recently that one of her students knew all about the C110. The car she had modeled for half a world away was now considered a classic in our hemisphere as well.