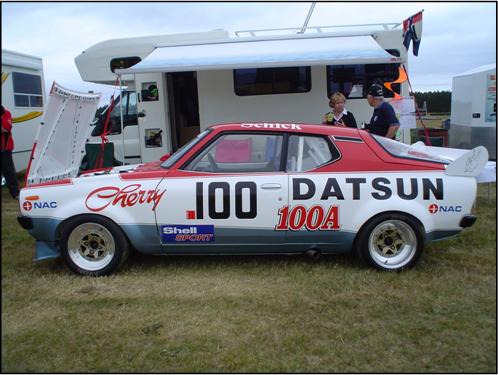 Sorry to start the week with a bit of sad news. The South Canterbury Car Club of Timaru, New Zealand lost a valued and beloved member last week. David "Brownie" Brown was the driver of a 1976 Datsun Cherry 100A, an ex-Trans-Am 1600 from imported from the US. In fact, Brown was driving his "pride and joy" in a vintage race at the Timaru International Motor Raceway when he left the track and struck a tire wall, causing his death. Club members and family remembered him as a generous man eager to help fellow enthusiasts with their cars and "an unofficial ambassador for Datsun, choosing that brand ahead of all others." His family plans to restored the damaged Cherry and donate it to a museum.
More photos of Mr. Brown's car after the jump.
Thanks to DJ via Go Baby Go, and the Timaru Herald. Images courtesy of Go Baby Go.