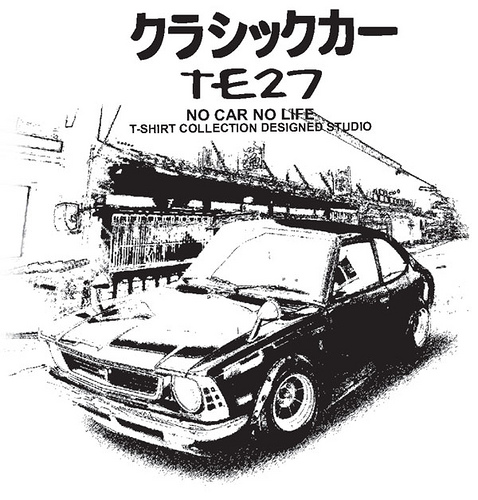 Being the graphic designer type, Van runs in some pretty creative circles. That's how he spotted this series of positively righteous artwork from NoCarNoLife. However, we've locked the Vanster in a dungeon until he finishes the layout for JNC Issue 2, so he can't post on this news himself.
Apparently, these beauteous renderings are intended for appearance on shirts, though the links on website seem to be dead. However, you can see the rest of the collection on NoCarNoLife's Flickr Photostream. Let's hope they get the site sorted soon, cause where else are you gonna get a T-shirt with a Datsun 610 or 710 on it? Of course, standard fare like the Celica, 510 and TE27 Corolla above are also available. For you 80s fans, there's designs like the R30 and A60 Supra. If you like what you see, why not show them some support by letting them know how eager you are to order one?
UPDATE: Check out deadflo's comments to this post. Be careful when ordering from this seller. We will give him the benefit of the doubt and assume he was not ready to deal with orders yet. Thanks for letting us know, deadflo!