If there's one thing new JNCers hate, it's when old JNCers tell stories of how, back in the day, [insert rare model name here] could be had all day long for $500. Or how [insert rare part here] were so plentiful people would send them to the junkyard by the crateful. Those stories are cause nothing but pain. But guess what? Now we're going to ask you for them.
What's your most brutal tale of JNC price inflation?
What say you, dear reader? As always, the most entertaining comment by next Monday will receive a prize. Scroll down to see the winner of last week's QotW, "If you could only drive one car for the rest of your life, what would it be?" 
Though there were many great answers this week, with many truly insane choices. But as great as a Supra RZ or 2000GT would be, no answer entertained us more than Andrew's ode to the Subaru Sambar Dias II:
Now let me preface the following by saying that I do love fast cars. I've owned and enjoyed a 300ZX, AE86, AW11 MR2, and a few other nimble JNCs. But if I had to own just one car for the rest of my life, it would be a 1995 Subaru Sambar Dias II.

If you're not familiar, it looks like this: upload.wikimedia.org/wikipedia/commons/5/5b/Subaru_Sambar_Dias_001.JPG

The Sambar is a kei van weighing in at around 800 kg / 1800 lbs. It's too tall, the wheels are tiny, the engine's in the back, and it's impossibly dorky looking. And yet the moment I sat behind the wheel of a Sambar Dias II for the first time, my perspective on cars changed forever.

The van was for sale on the side of the highway, having been imported from Japan to Tennessee by a mail carrier and then dumped because of a trans issue. It was RHD and a 5-speed, with the extra roof glass shown in the picture above, although not the supercharged version. I met the owner after excitedly mashing his number into my phone when I saw it on the FOR SALE card in the window.

A small sixty-ish fellow arrived shortly in an Echo coupe, sporting short gray hair and a trim mustache. He unlocked the Sambar for me and stood by while I crawled around the thing like a kid in a playground castle.

I sat behind the tilted truck-style steering wheel on a blue-and-yellow plaid seat. I took in the scenery through the huge windows and skylights in the back. I slid the slidey doors and discovered tons of secret cup holders and folded down the rear seat row, which folds flat like a bed.

In five minutes I had fallen in love with the tiny van. Things are just *different* behind the wheel of a car like that. Sure it's terrifying at 65 mph, and it takes 90 seconds to get there, but you never want to do that anyway. This is a van for the easy life, and even if you don't have an easy life, you feel like you do when you're driving it. Any trip in a Sambar Dias is a vacation. It feels like a camping trip on wheels. All the urgency you had when you stepped inside, all stress or worry or frustration just falls off your shoulders. Driving the Sambar is like puttering around a quiet lake on a little fishing boat. It's like the early retirement you didn't know you wanted.

I've had some great times driving hard in other cars, pushing my AE86 and my own skills to the limit on some east Tennessee mountain roads, but I've never felt the same kind of unassailable peace as when I drove the Sambar. It's simply a magical place to be. Which is why, if I had to have just one car for the rest of my life, that would be it. It's roomy enough for most jobs, and you just can't be unhappy in there.
Omedetou, your comment has earned you a set of decals from the JNC Shop!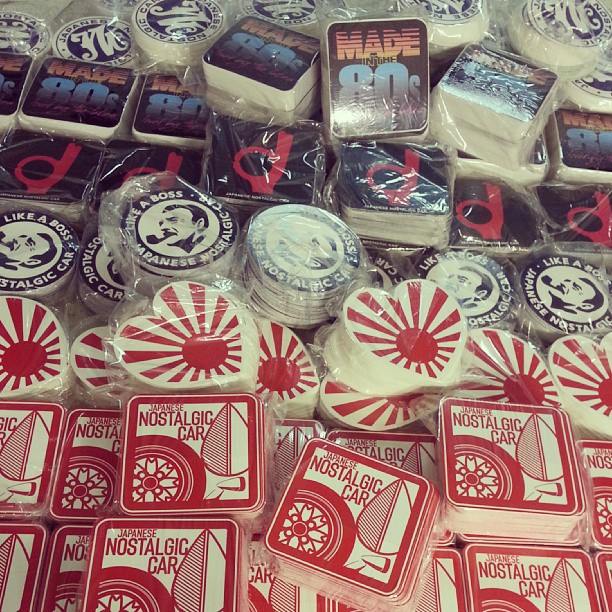 Image: Autoweek via Sports Car Digest