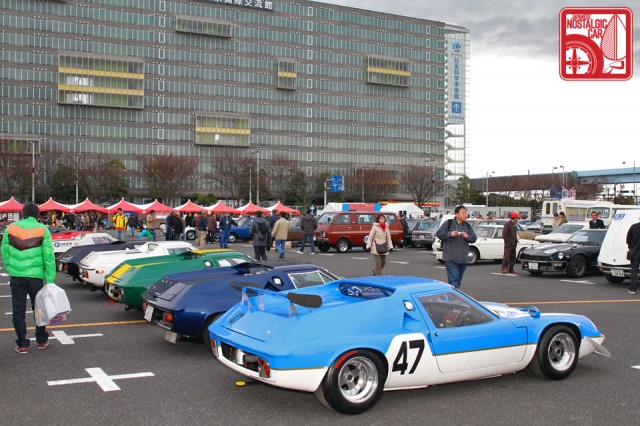 Japan is a land of unbelievably cool motoring culture, a place you can see cars you'd never in a million years see elsewhere. Sure, you have your standard hakosuka Skylines and funky kei jidosha, but there are other cars the Japanese just seem to gravitate towards, so much so that you don't really see them anywhere else.
What's the most Japanese non-Japanese car?
We've always like the platypus stylings of the Lotus Europa. But it wasn't until our first New Year Meeting in Tokyo that we got rocked by more Europas in one spot than we'd ever seen in life, ever. Not only were they plentiful, but the Japanese had decked them out in uniquely Japanese tuning styles — slammed, big wings, and with deep barrels like SSRs or Hayashis. So awesome.
There are other cars Japanese are mysteriously drawn to. The Ford Mustang II even had a Tomica version, but you won't find a '65 fastback or '70 Boss 302 in their lineup. The 1970-74 Plymouth Barracuda, third-generation Dodge Ram Van and Chevy Astro also qualify.
What say you, dear reader? As always, the most entertaining comment by next Monday will receive a toy. Click through to see the winner of the last QotW, "What's the greatest front-wheel-drive JNC?"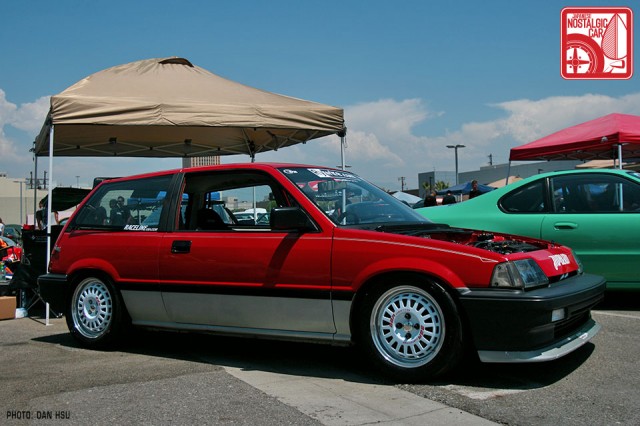 It was a close call between two Hondas as you might have guessed, but in the end Dave's plea for the Honda City Turbo was outgunned by j3wman's screed on the EA Civic:
3rd-gen Civic/CRX platform commonly known as the EA platform. It was available only in FWD (AWD wagon only), and was the Civic that made the Civic known in the performance community. whooping nearly all the cars in the next class up in Super Taikyo races, taking one of the most archaic suspension platforms and still be able to dominate autocross courses across the U.S. and being the basis for the first 10 second Honda ever are all performance achievements it has under its belt.

Its awkward 80s styling with damn near a perfectly square hood that can be used as a coffee table, flip up headlights that look like they should be static headlights, the CRX button OEM wheels which are so gross you love them and a silhouette that was designed with a ruler make this car beautiful.

And the collectability you just cannot f with. The trim level of the Si being legitimately the only fuel injected trim level makes it actually mean something. And in 1984 to celebrate Ayrton Senna winning the F1 season they released the CRX F1 which had a very unique interior with a steering wheel button that said F1 on it. And any Honda enthusiast knows this car had damn near as any different options as the EF which was known for around 60,000 interior options if you combine all the parts available in different countries.

It was also a groundbreaking car in that Honda pioneered Fuel Injection in this chassis, the wagon was given their famed RT4WD system, Honda began to experiment with different interior gadgets to keep their buyers happy and this was considered the last classic civic before you got to the more modernized EF, EG, and EK Civics and this is the Civic that made people modify those.
Omedetou, Your comment has earned you a rare Hot Wheels Super Speeders mystery pack Mazda RX-7!