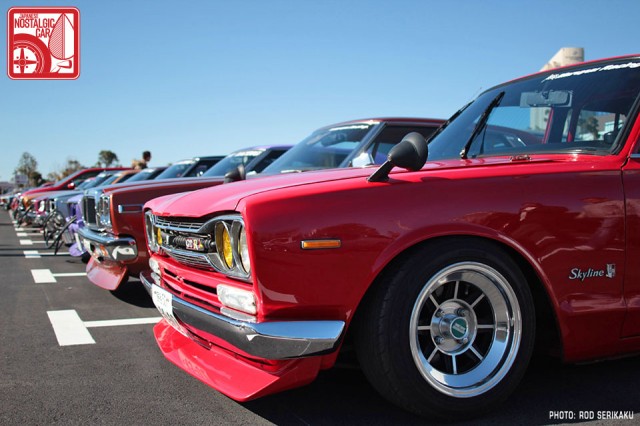 So we're "stuck" in Japan this week in the aftermath of the Tokyo Motor Show. Boo hoo, poor us. Tell us where to go and we'll shoot some pictures.
What's the one thing a JNCer must do in Japan?
If you're going to Japan for the first time, may we suggest going at the end of January? The New Year Meeting is a great opportunity to see all kinds of Nihon steel in one place. Plus its location puts you right into the heart of Odaiba, the man-made island in Tokyo Bay that is home to Toyota's Megaweb and History Garage showrooms, and just a few subway stops from the biggest Super Autobacs in Tokyo. Trust us, it's worth the trip.
What say you, dear reader? As always, the most entertaining comment by next Monday will receive a toy. Click through to see the winner of the last QotW, "What's the wildest Japanese concept car?" 

This week's winner is gaijinshogun, with his pick of the wedge-shaped Toyota EX-7, striking just the right tone of inspiration and humor befitting of a nutso concept car.
Hands down, the 1970 Toyota EX-7, complete with the V8 from the Toyota 7 race car. This car was the epitome of Toyota's EX concept series, at a time where the Japanese automakers were emerging into the international marketplace. Toyota dedicated a tremendous amount of resources into this car, like the 2000GT, to let the world know that they were a leading world class auto manufacturer. It was even featured in U.S. auto ads to push the Toyota line.

http://www.cardesignnews.com/site/home/new_cars/display/store4/item270276/

Most of all…it was part of the early Tomica Series!
Omedetou, Your comment has earned you a rare Hot Wheels x JNC Super Speeders mystery pack Mazda RX-7!