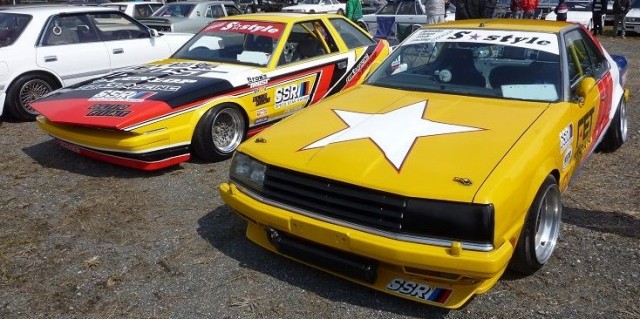 It's JCCS week, rock 'n' rollers, so today's question is all about the biggest kyuusha show in the hemisphere.
What you would you like to see at JCCS this year?
Our answer is perhaps a bit out there, blasphemous to some, and a long shot to boot, but we'd like to see some love for Japan's more niche automotive subcultures. Take Fukuoka specification, for example. You could say they're a subset of zokusha, but one that features bright colors and prominent racing logos on boxy cars. Though there are elements of bosozoku style, they typically lack the crazier stuff like three-foot ankle slicer air dams and giant box flares. Is the west ready for this yet? We don't know, but there's only one way to find out.
What say you, dear reader? As always, the most entertaining or inspiring comment by next Monday will receive a random toy. Click through to see the winner from last week's question, "What's the coolest Japanese nostalgic truck?"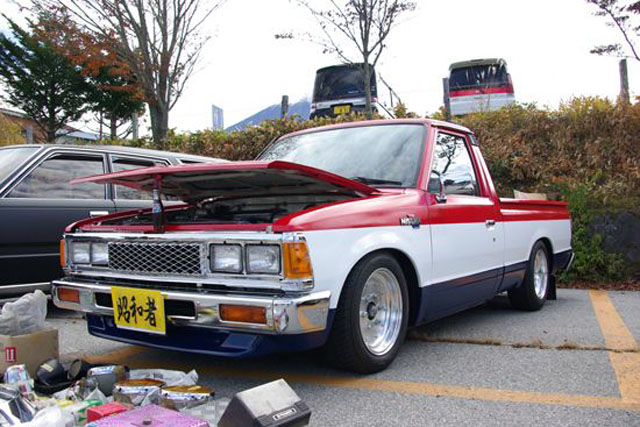 As usual we received a truckload of great comments, ranging from knoonz's humorous nomination of the Mazda Porter Cab to to Phillip's endearing plea for the Toyota Publica Pickup. By numbers the Mazda REPU got the most votes, but in the end it was Tofuik's inspirational story about his grandfather's Nissan 720 that tugged at our heartstrings the most.
Dad had a mid 80s Nissan 720. Just something about that strange dual spark plug Z24 and how the truck hauled ass down the gravel roads as I tagged along to help him with electrician work as a kid. It was previously my grandfathers truck and when he died it was passed on to my dad. It smelled of gasoline and pipe tobacco. It got the hell beat out of it daily all the way into the 2000s and eventually left to go continue its life in Mexico. Nowadays anytime I sit in an older import that someone smoked in I get this wave of nostalgia, of the good times going 90mph on shitty roads with the windows down and the Doobie Brothers turned up. I miss that truck.
Omedetou! Your prize from the JNC gashapon is a Tomica Isuzu Elf Dump Truck with real working bed!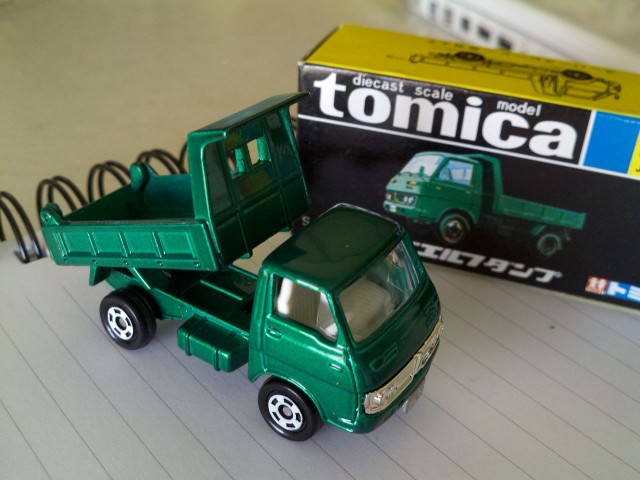 [Image: Minkara]