Now that a highly anticipated lightweight FR Nissan has been confirmed for production, the only question is:
What would you do with a Nissan IDx?
How about a replica of the Safari Rally winning 1970 Datsun 510 SSS? Extend the roof and make a neo-510 wagon? Keep it bone stock for posterity? Build a VQ drift machine? The possibilities are endless, especially when you have Adobe Photoshop. Show Nissan what dreams you'd like to follow in the production IDx.
What say you, dear reader? As always, the most entertaining comment by next Monday will receive a toy. Click through to see the winner of the last QotW, "What 'Class of 1989' car would you import?" 
This week's winner is daruma3gakoronda, who nominated an interesting candidate. Yes, it's a Skyline, it's got the sexy bod of a kenmeri, but it's actually only 25 years young. Rocky Auto's latest creation, unveiled at the Tokyo Auto Salon, give you the classic look of an iconic KPGC110 but with 1989-era amenities.
Expecting a flood of R32s, but how about this for a twist?

Rocky Auto KenMeri bodied R32.

Rocky Auto takes a R32 GTR, rips off the body panels, slaps on KenMeri styled body panels (larger to account for the larger R32 frame) and you have a retro looking but modern Skyline! Best of both worlds! Rack & Pinion, multilink suspension! You can have your cake and eat it too!

You can also have AWD, AT etc., if you like. 
Omedetou, your comment has earned you a set of decals from the JNC Shop!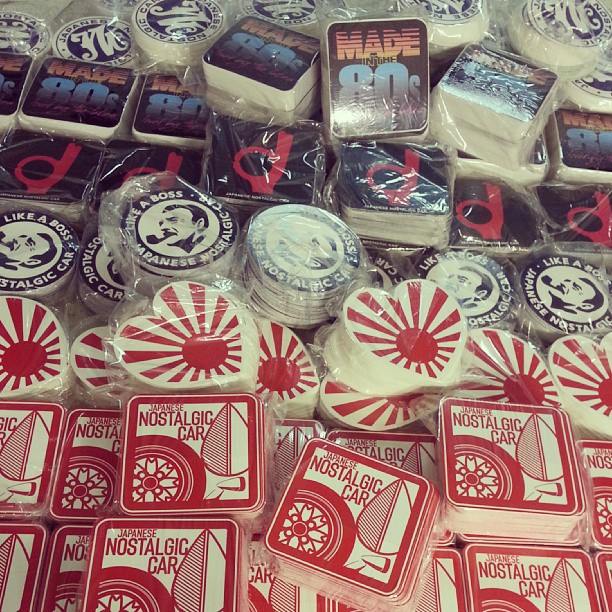 Images courtesy Nissan, Rocky Auto.