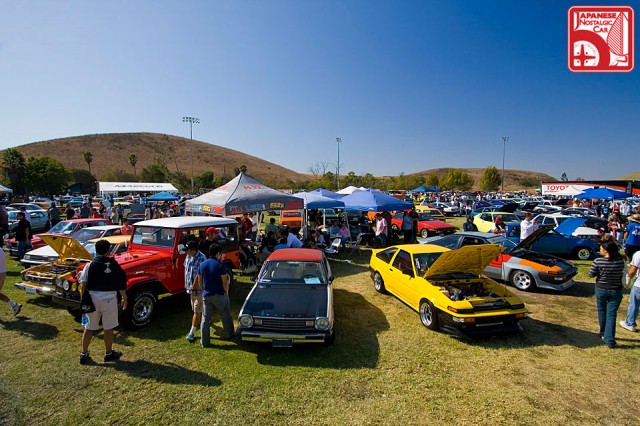 This coming weekend will be the ninth Japanese Classic Car Show. In those nine years, awareness of vintage Nihon steel has grown in leaps and bounds. They are acknowledged by mainstream media that used to willfully dismiss them, values of the cars themselves are rising, and we have heated debates about collectability.
How would you like to see the JNC scene evolve?
One of the things we enjoy about the Japanese car scene is that it has none of the snobbery that plagues traditional collector cars. Anyone can afford to join in the fun and mingle amongst fellow enthusiasts. Having said that, the cars we know and love will only increase in value and rarity as time goes on. We'd like to see more cars preserved for posterity, but we also realize that not everyone can resist the tuning bug. With that in mind, we'd like to see more faithful, period correct mods. Japanese car culture runs deep, and there is much heritage waiting to be honored and discovered. Each year there's more of that at JCCS. We can't wait to see what turns up this Saturday.
What say you, dear reader? As always, the most entertaining comment by next Monday will receive a toy. Click through to see the winner of the last QotW, "Which JNC should remain stock?"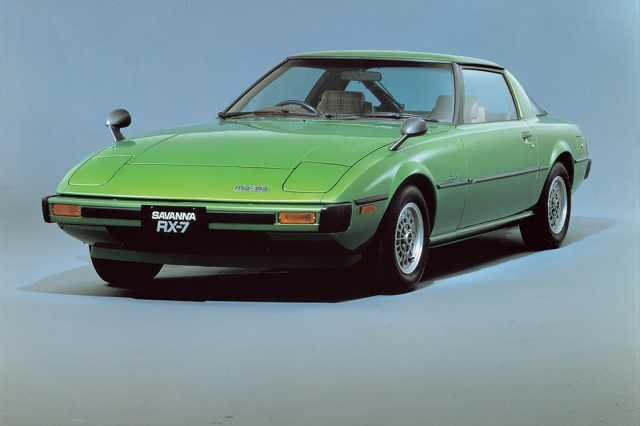 The most compelling case this week was made by Beans regarding the first-gen Mazda Savanna RX-7. We think this car was popular enough that it's in no real danger of being modded to oblivion, but the argument was a touching one.
Oh such a good QotW!!
You got my attention with the RX-3 wags pic, and while I am building a replica from an 808 my vote would have to be…. a 1979 series 1 RX-7 Savanna GT.
The tartan interior combined with bright green metallic paint and fender mirrors would make me so proud to have parked in my garage. There is one at the Mazda museum that I would donate a kidney for!! Too many of these cars get modified in every style from massive rims and candy paint to fiberglassed touring car wannabe racers rather than be appreciated in the standard form with its sleek style and shape. They are one car that unlike many others did not look like anything else when it was released into the big wide world. And hey they still look sporty 34 years later. I could go on all day about its positives but sometimes short n sweet is best. Cheers guys.
Omedetou, Your comment has earned you a rare Hot Wheels x JNC Super Speeders mystery pack Mazda RX-7!