The weather sucks in much of the country and/or world. Even SoCal is experiencing the strange meteorological phenomenon in which drops of water mysteriously fell from the sky and temperatures dipped into the low 60s. It's hard out there for a JNCer.
How does a JNCer pass the winter?
Whatever you do, we hope it doesn't involve salt.
What say you, dear reader? As always, the most entertaining comment by next Monday will receive a prize. Scroll down to see the winner of last week's QotW, "What's the rarest special edition JNC?" 
Though MainstreaM made a compelling case for the Mitsubishi Starion GX, a bottom-rung trim level that was so ignored until it became rare, the winner this week is Kuroneko, who said:
My vote would be for the most incongruous, the Mitsubishi Debonair V 3000 Royal AMG:

http://japanesenostalgiccar.com/forum/viewtopic.php?f=1&t=20361

If just for the brochure alone! Easily the most standout mis-match of ideas. While denim seats are perhaps the 1970s standout faux pas, body kits & color-coded wheels are definitely the 1980s worst gag-fest. Neko.
Omedetou, your comment has earned you a set of decals from the JNC Shop!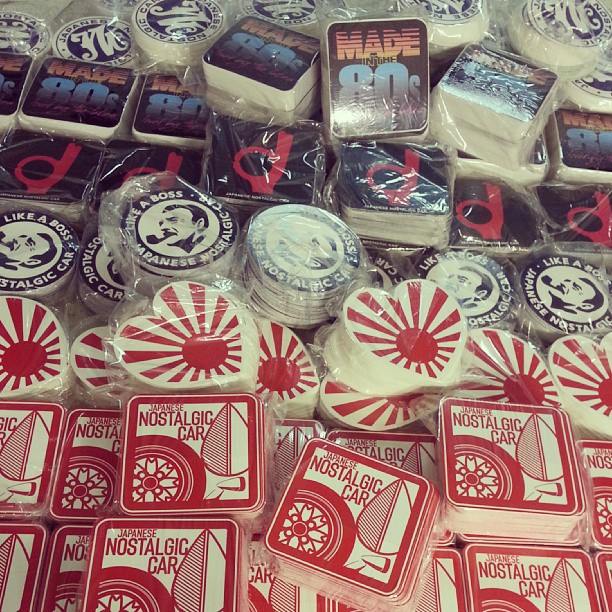 Image: Pinterest