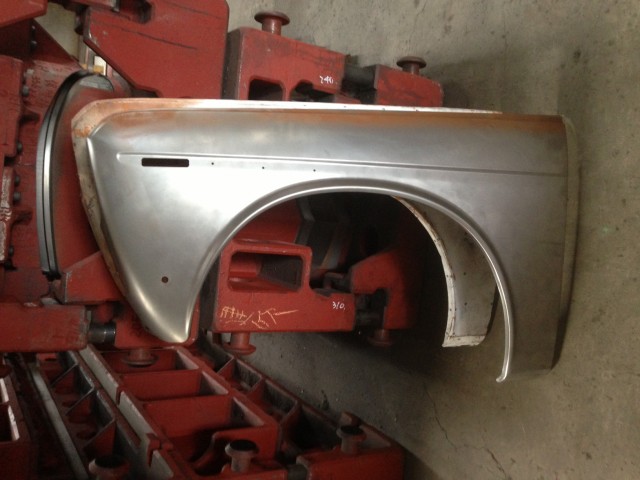 One way to tell if your car has attained true classic status is how many reproduction parts are available. For example, it is possible to buy an entire 1967-69 Camaro bare metal body brand new and completely licensed by GM. JNCs aren't quite there yet, but you might soon be able to buy new repro sheetmetal for your Datsun 510 thanks to Futofab. 
Tail light panels are already in production and should be ready to go any day now. Rocker panels, front fenders and hoods will be coming next, and as you can see from these photos the prototyping process is already complete. The full list of planned 510 parts is as follows:
chrome plated front & rear bumpers
bumper brackets
front fenders w/ and w/o side marker holes
headlight buckets w/retainer rings
hoods
hood trim
fender "eyebrow" trim
lower grille trim
front valance
quarter panels
tail panels
rear valance
tail light trim (retainer & overlay)
510 trunk floors and the outer drops are scheduled next for production.
In addition, Futofab will offer front and rear Datsun 240Z bumpers in both chrome and painted.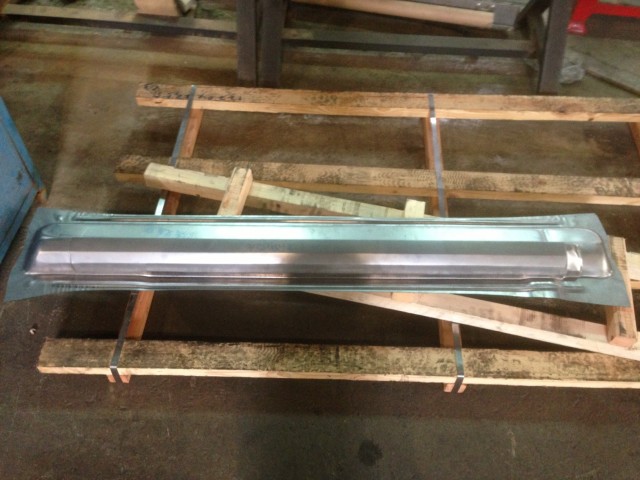 Parts for the 510 are getting harder (and more expensive) to find every day. These should be priced comparably to current used parts pricing, with the obvious advantage of being new. Some items, like tail light panels, are nearly impossible to find used.
Purists looking for a concours-level restoration may balk, but whether it's good or bad, gone are the days of parting out whole cars. Almost any 510 is seen as worth saving these days, which is ultimately good for the JNC community as a whole.