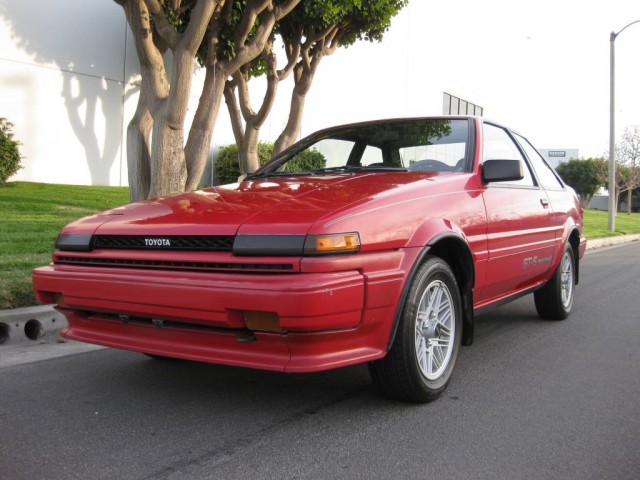 Your chances of coming across an unmolested AE86 lie somewhere between winning the $600 million Powerball jackpot and spotting Sasquatch riding a unicorn. Being the O.G. drift machine and star of Initial D has its downsides. Namely, legions of aspiring Formula D entrants have hunted them to near extinction and placed it on the endangered species list. This 1987 Corolla GT-S Coupe currently on eBay in Fountain Valley, California, however, has somehow survived the genocide.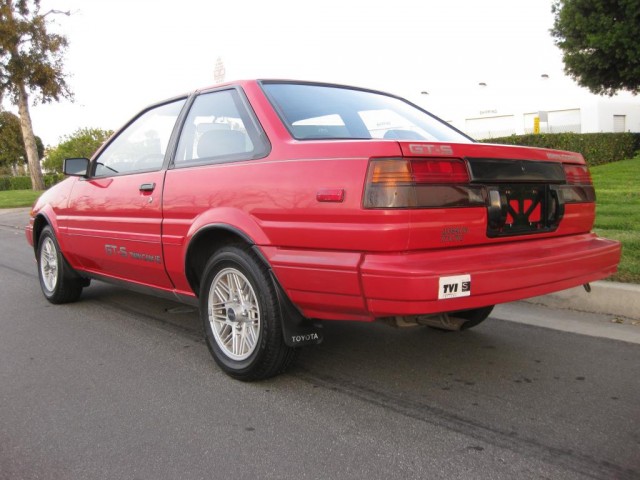 According to the seller, it is a one-owner car originally from New Mexico. It's a true GT-S, not an SR-5 conversion, with factory goodies like sunroof and LSD. Although not a garage queen, it appears to be a well cared-for example. The paint is a little faded as should be expected from red car of this age living in the southwest.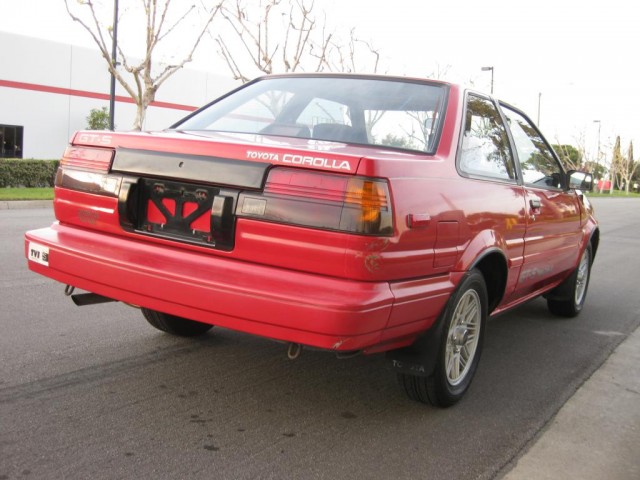 A small dent by the taillight on the passenger rear quarter is unfortunately located at a bend in the sheetmetal, but its location is at least easily accessible from the trunk for repair. Minor paint imperfections exist, but for the most part it's still shiny. Amazingly, even the "GT-S" and "Corolla" stickers on the trunklid appear mostly unfaded.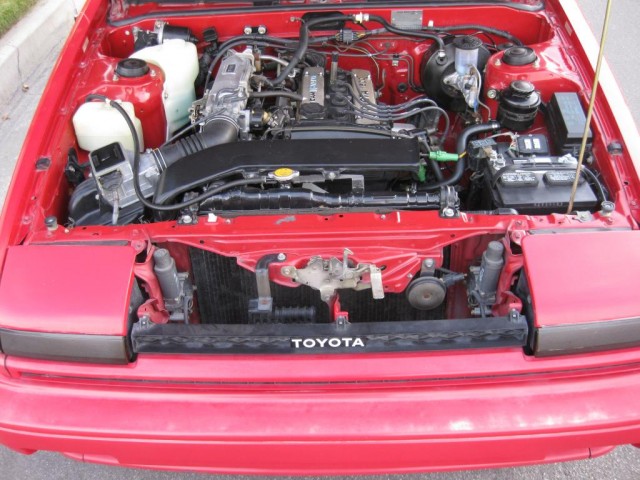 The engine bay is as stock as you can get, with the original intake snorkel and rubber cap for the idle adjust screw both present. The driver's side fender looks as if it may have been removed at some point, but the VIN stickers on all panels and doors match.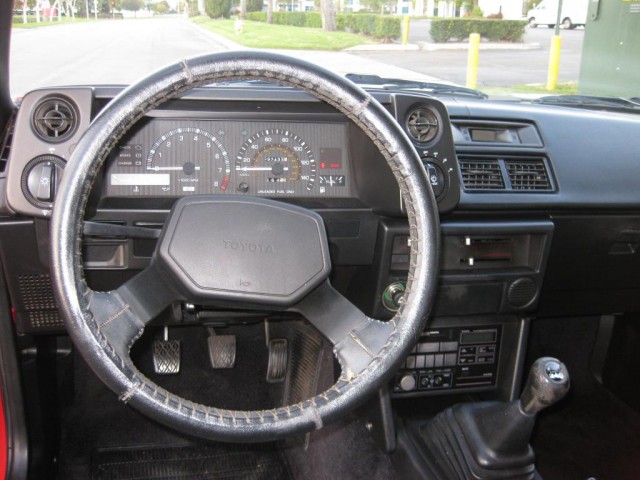 The interior shows its age with wear on the steering wheel and shift knob, both typical of an engaging driver's car. The climate control panel is discolored and finding the correct one, which is 1987-specific, could be a challenge. Incredibly, it does not have factory A/C but the good news is that the perforated plastic where the A/C buttons should go is still there, unpunched. Alas, it has the typical cracked dash so common with these cars, especially one that hails from sunny climates. A shiny ashtray should be easy enough to find with a little digging on forums.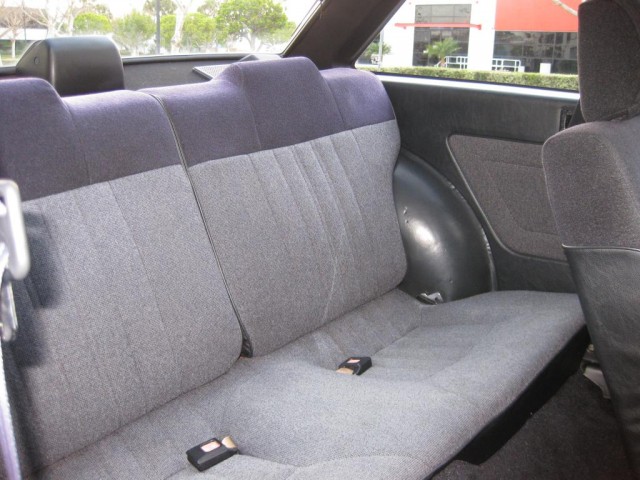 Note that this is a later 1987 model with the SR-5 interior. Many GT-Ses were indeed sold with the base interior, as legend goes, due to GT-S interior pieces running short. In this case, that might be an advantage since the GT-S vinyl is far more prone to sun damage. The new owner won't have to source impossible-to-find upholstery but can still claim factory originality.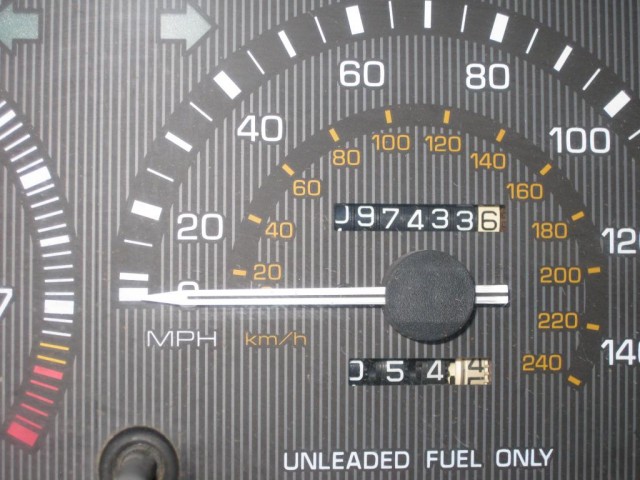 Of course, one factor in this specimen's great condition is its sub-100,000 mileage. Though the bulletproof 4A-GE could easily handle far more distance without a hiccup, a five-digit reading is still a welcome sight.
The lack of panels in the trunk is standard operating procedure for these coupes of this vintage and the trunk mat is surprisingly clean.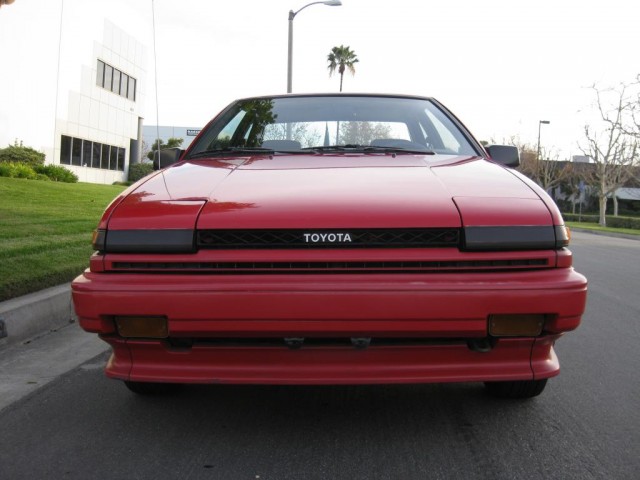 Overall, it's not the mintiest AE86 in existence but it's a very complete example in uncommonly clean condition. As such, it should command a premium price to ward off those who would gut it. As of this writing the price has reached $4,700 with no reserve. View the full auction on eBay.
[via Bring A Trailer]