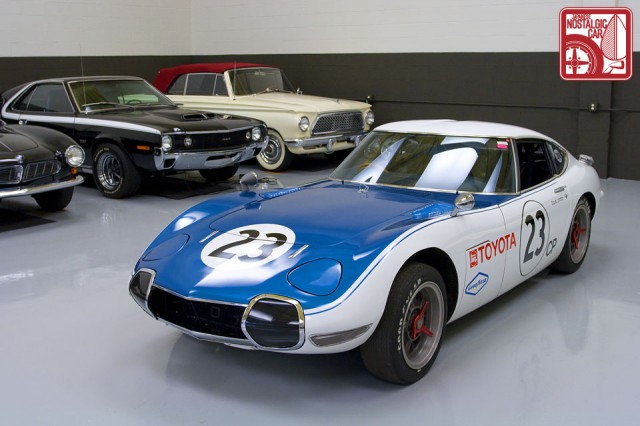 Let's face it. The Japanese offerings at the recent Barrett-Jackson auction were pretty middling. Z-cars and FJ40s restored to new reaches for the definition of "stock" aren't going to wow anyone who's been hanging out at JCCS. Well, what do you expect from a gaggle of octogenarians willing to shell out a cool $160,000 for a hideous candy-blinged "widebody" Mustang?
Today's kidney bait is a Toyota 2000GT, an already organ-relinquishing car if there ever was one. But this isn't just any 2000GT — it happens to be MF10-100001, the first production Japanese supercar ever built. It's been in the private collection of Bob Tkacik and Peter Star of Maine Line Exotics for several decades now, periodically making appearances at the Goodwood Festival of Speed and the Monterey Historics. Now they're willing to let it go for the low, low price of $1.7 million, shipping not included.
We did a story on this very car in JNC Vol 1, and suffice it to say (without repeating the entire 3,000 word article) that it's got loads of history. As if being the incipient 2000GT isn't enough, it was also driven by Dave Jordan during the 1968 SCCA season and campaigned by Carroll Shelby, a name that's sure to fetch an extra half mil on anything it's slapped on at Barrett-Jackson.
Remember when the Acura Legend came out in 1986? Old timers were squawking about $20,000 for a Japanese car. What will they say about 1.7 million?
[Car and Classic UK] Hat tip to James D.