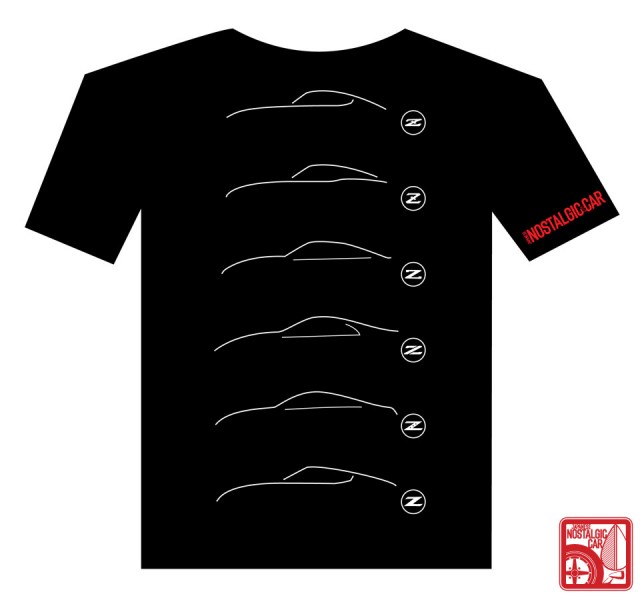 It's spring and SoCal's car show season kicks off tomorrow with Motorsports Auto's Z-car West Coast Nationals. The weekend of Z madness begins Friday evening with a launch party at MSA headquarters in Orange, CA. Saturday will feature dyno runs, detailing sessions, and something you won't want to miss if you own a Z of any generation — a garage sale. The main event, an all-Z car show, takes place on Sunday, and we will be there with Project Z and to debut our new JNC Z Generations shirt.  
We've wanted for a long time to pay tribute to the most iconic Japanese sports car of all time. After all, it's evolved through six generations of popularity and occupies a space in Japanese culture akin to the Corvette in America. We've gone with a lit-from-above silhouette of each generation, matched with the "Z" emblem it would have been wearing at the time — a simple concept that instantly conveys the Z's over 40 years of history.
So come down and join us for the epic celebration of the Fairlady Z, from S30 to Z34 and everything in between. Please note that the car show will be taking place at MSA headquarters, not at Silverado Park as in some past years when the photo above was taken.
JNC Z Generations will be white ink on black with a red JNC sleeve logo. 100% cotton in sizes ranging from S to 2XL. As usual, they will be available in the JNC shop after the show.