The Honda Fit has taken up the small-car slot that the Civic 1200 once held in the automaker's US lineup. So it's no surprise that when Honda resurrected the RS badge that first appeared on the 1974 Civic RS, they put it on the pocket-sized hatch. And with the recent introduction of the Fit Hybrid and mid-model update of the Fit line, there's a new RS as well. Skorj has gone ahead and photoshopped them in a Two-Face type amalgam. Look how nicely they "fit," har har.

RS stands for Road Sailing, and your voyage will be made significantly more pleasant by matching the 117-horsepower 1.5L i-VTEC with a new 6-speed manual (US Fits get only a 5-speed for now).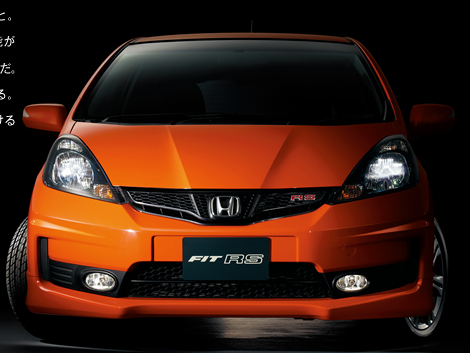 Most of the Civic RS models came in orange, and now the Fit RS carries on the tradition in a new exclusive color called Sunset Orange II.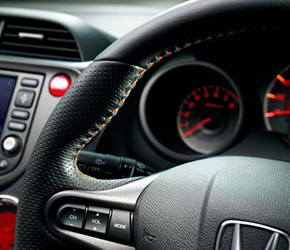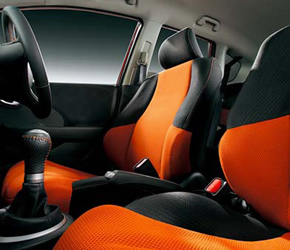 However, regardless of which exterior color you choose — which includes your standard white, silver and black, as well as dark blue and yellow — an orange and black interior with matching orange stitching envelops the cockpit like a giant pumpkin carriage.

Fit RS models also get a stiffer suspension and a tuned exhaust. For comparison, here's the original 1974 Honda Civic RS, which made 76PS and could road sail at a top speed of 160kph (100mph)! Hot hatches ahoy!