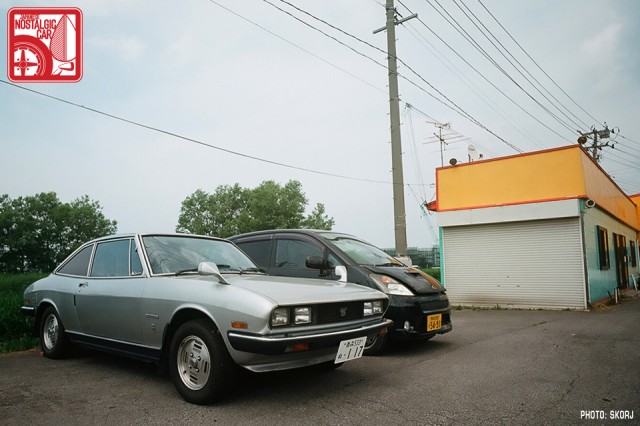 Today marks the fifth anniversary of the twin disasters — a magnitude 9.0 earthquake and devastating tsunami — that struck Japan off the coast of Tohoku in 2011. In remembrance, we are re-running a series of stories that relate to the event's aftermath. This article was originally published on October 23, 2012.
In Part 01 of our Grand Tour through Japan's Tohoku region we headed north from Tokyo, past tsunami-devastated villages and deep into Aomori Prefecture. Normally on such trips the nostalgics we encounter are the most beloved — Skylines, rear-drive Corollas, Honda S-cars — but this time we'd been pleased to cross paths with machines less often seen. We pick up Part 02 as we trace Mutsu Bay on the northernmost tip of Honshu, Japan's main island. 
On the bay's east coast we paused at one of Japan's many local car lots to inspect yet another marvelous Isuzu 117, our second one for the trip. This one was also a kouki model, but in silver. Few cars look as good with wing mirrors as a 117.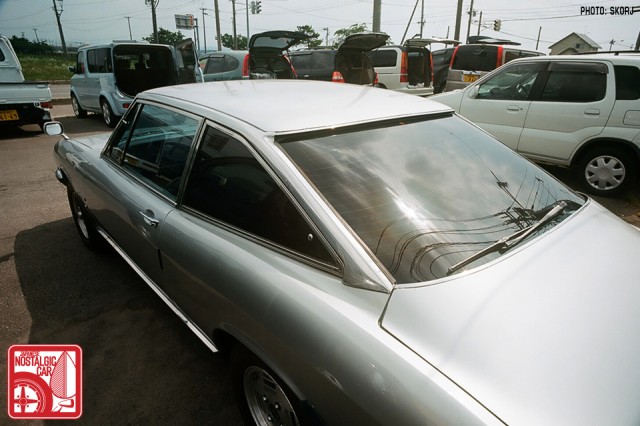 With a native Aomori-ken license plate showing an appropriate "1 17," OEM alloys, tinted glass, and a lovely interior, it was the only 117 we've ever seen with a rear wiper.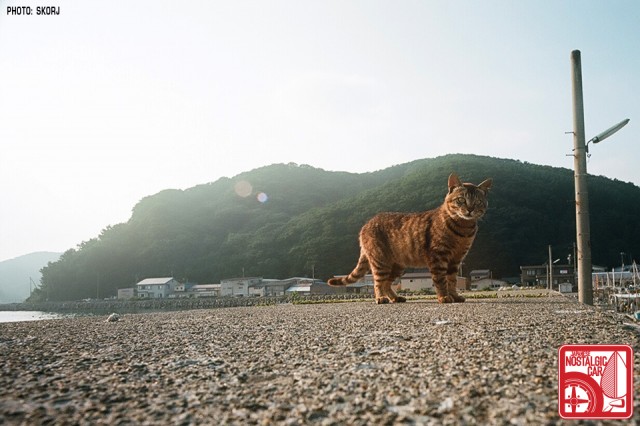 Stopping for lunch at a local fishing village, we took a walk on the dock to look at an old lighthouse, only to be enthusiastically chased by a thoroughly mad cat. It not only knew no fear, but was also mildly possessed by some sort of anti-camera spirit. It was perfectly fine, until you took its photograph, upon which its eyes rolled back into its head like a shark and it came running at you snarling. It was funny the first few times, until we ran out of dock.
Nearby, yet another Mitsubishi Jeep wagon was parked at what appears to be a heated outdoor parking lot. The lot's sign promised to melt northern Japan's harsh winter snows, not that this 4WD would have any problem with that. Amazingly, this was the third example we'd seen in the now commonplace red-over-white combination. Unlike some of the others, however, this one was in excellent, still-registered condition.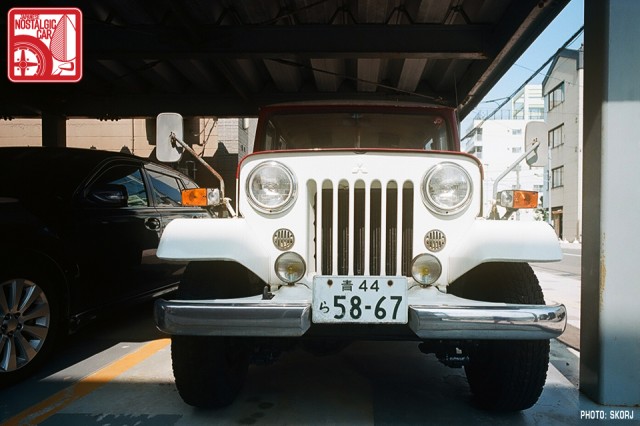 Its period Aomori-ken license plate carried the single kanji 青, and not the two kanji 青森 from the later-issued plates now in circulation. With "Aomori-ken" translating literally "Blue Forest Prefecture", the earlier plate says just "Blue" and the later plate "Blue Forest".
Travelling at length through the mountains of Aomori to arrive at the coast, it's immediately apparent where the prefecture gets its name — the high mountain conifers displaying their deep blue and green nettles for range, after range.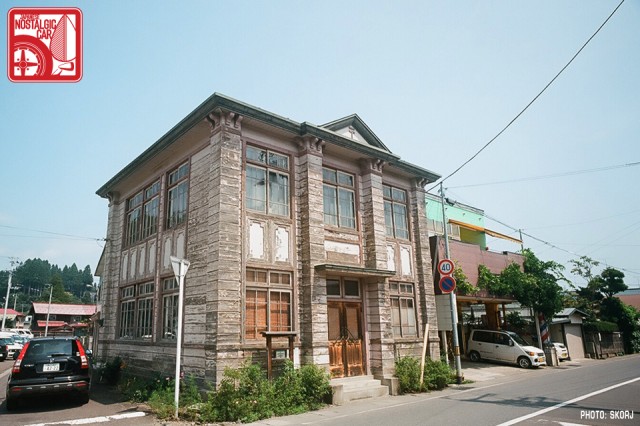 Leaving the coast at Noheji, we stopped to look at some period buildings, admiring their hardiness in surviving 100 years of harsh, snowy winters.
Typical rural Japanese buildings always hold a utilitarian fascination, with their unique Japanese design softly squeezing through from their functionality. While many still survive across the country, their lack of insulation against the weather and low-level of earthquake preparedness are seeing their slow decline.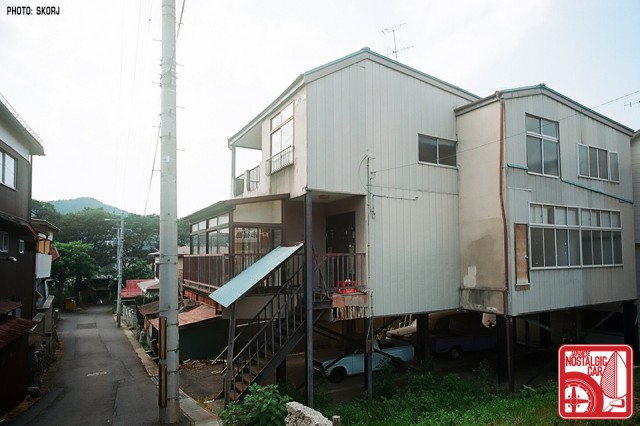 In photographing one interesting building, I recognized the unmistakable shape of a Datsun Sunny Truck lurking underneath. A closer inspection was warranted.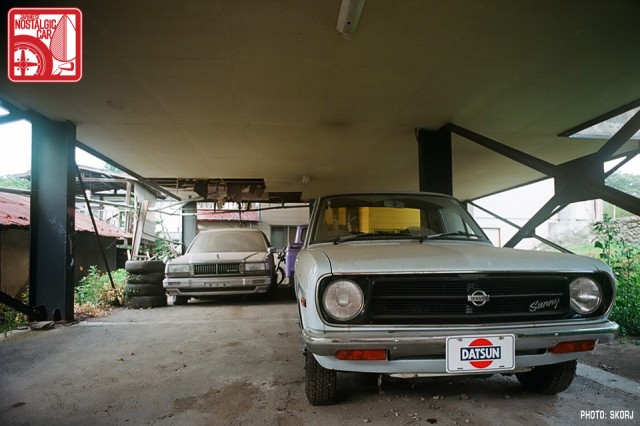 Though wearing a showroom "Datsun" license plate and a layer of dust, it was registered and obviously still driven — at least compared to its garage-mates.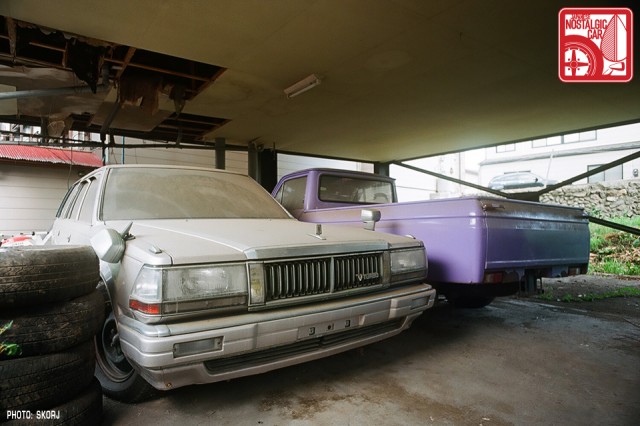 The poor Y30 Cedric sat beneath a thick layer of neglect and one of its fender mirrors had been snapped off. Beside it resided a slightly less dusty Datsun 520 pickup in 1970s hot rod purple.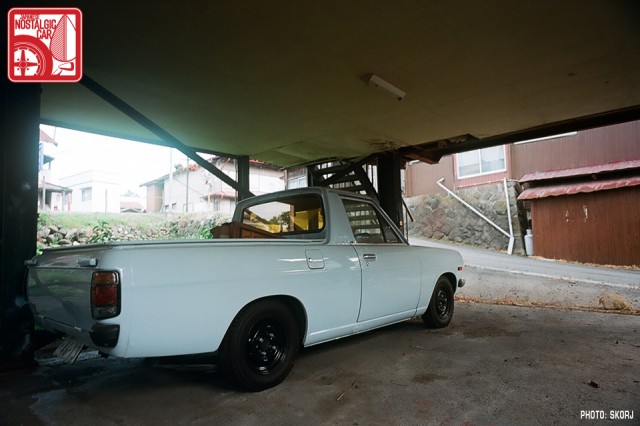 In contrast the plain white sanitora was practically gleaming, its black-painted steelies a nice pairing to the utilitarian runabout. After a few shots we quickly skedaddled lest we got caught snooping around in someone's garage.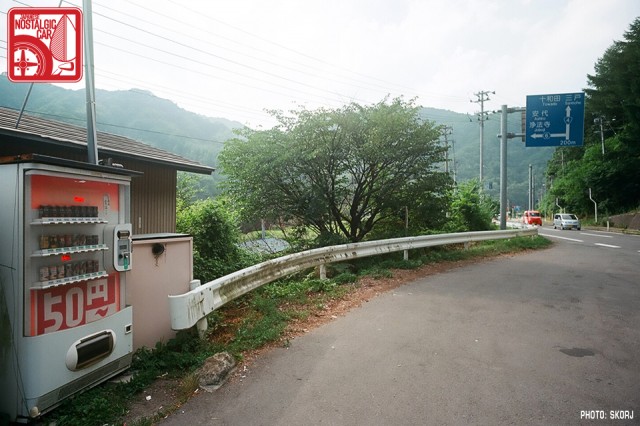 Vending machine prices in Japan range from ¥90 in low traffic rural regions to to ¥150 in high traffic tourist areas, so it was surprising to see a machine stocked with ¥50 drinks beside the road on our way south.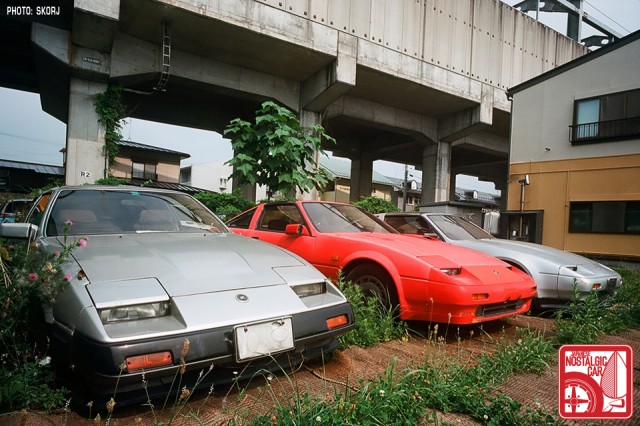 Approaching the entrance to the Hachinohe Expressway, we came across a very unusual sight — a field of Z31 Fairladies.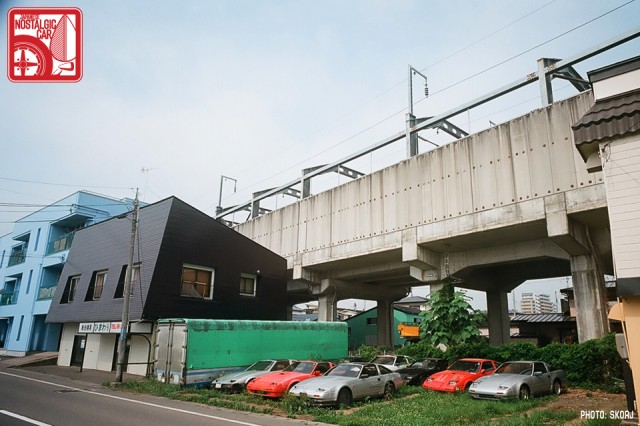 We counted a total of eight languishing beneath the Shinkansen tracks, not counting whatever was in the container. The clockwork high-speed whoosh of the bullet train above served as a reminder that they were not going anywhere again soon.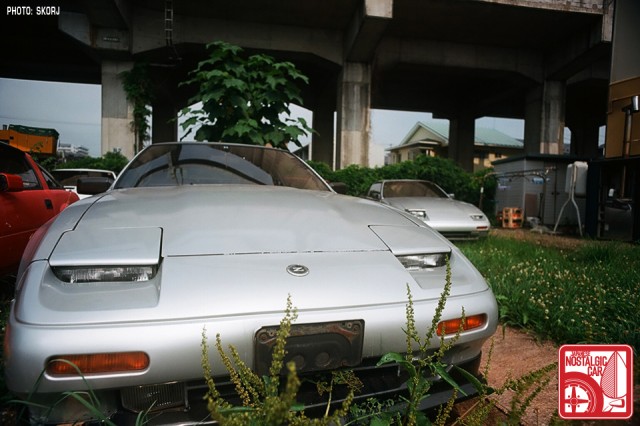 We'd seen some odd collections on this trip, but this one begged the most questions. Why so many of the same car, especially one that is not particularly rare?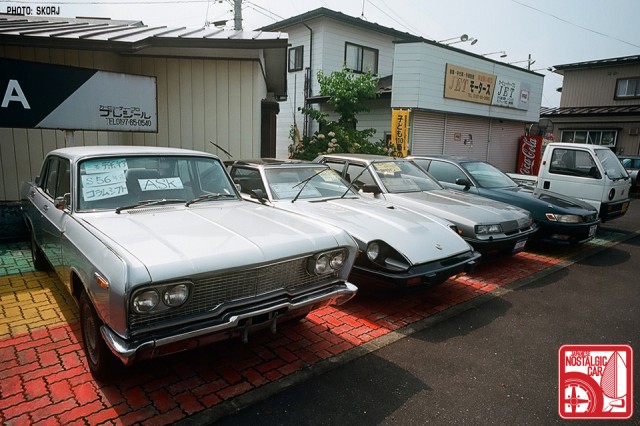 Not more than a few minutes down the road, Jet Motors had an interesting range of kyuusha on their forecourt — a Mitsubishi Debonair, "Manhattan color" S130, tekamen R30 Skyline, and a couple of kei trucks.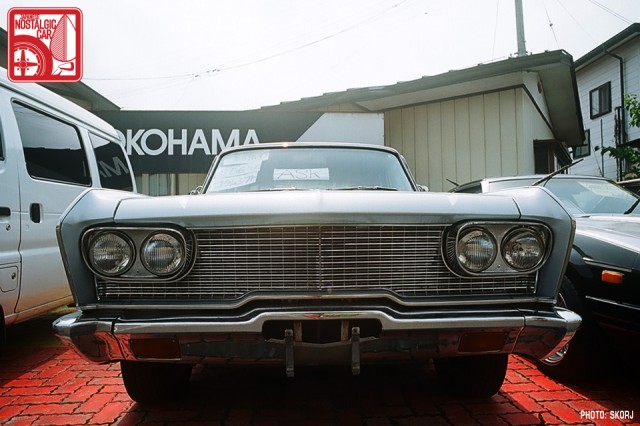 The first-generation Debonair had a tortoise-long lifespan in car years, built from 1964 to 1986. This was one of the later ones, a 1981, and was advertised with a column shift.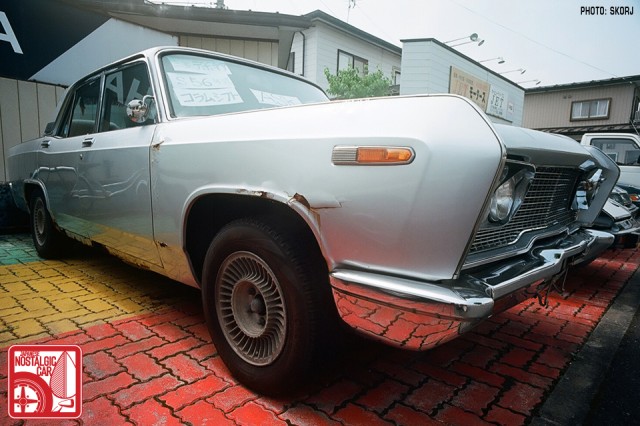 It was not without a decent amount of rust. The fin wheels reveal its 80s vintage. As for how much Bubble Economy ride like this would cost, the sign in the window says simply "Ask."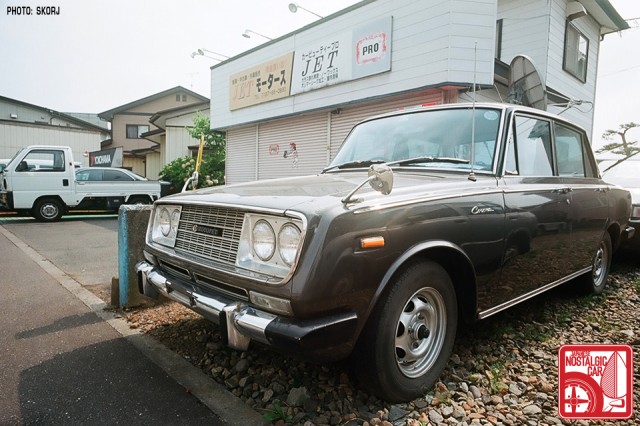 In the adjacent lot was a T40 Toyopet Corona in pretty decent standing. From this angle it's clear why the Japanese nicknamed this generation the barikan.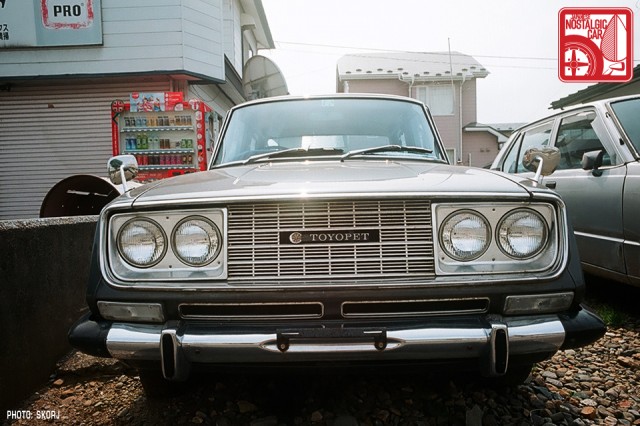 It wasn't clear whether this was one of the puppies we could take home, as it had no discernable signs in the front windshield.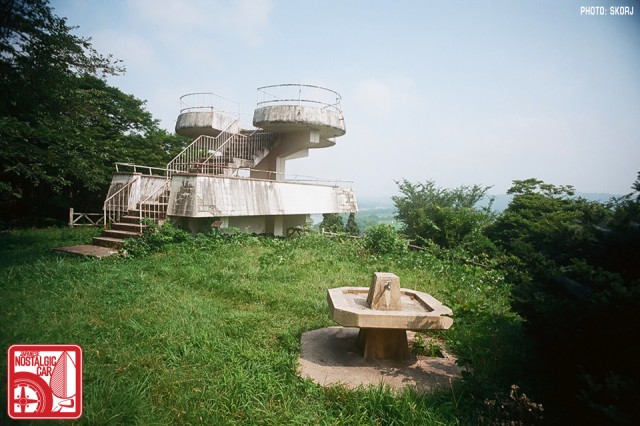 Our next destination was an abandoned castle site well into the mountains, with the view out over the valley from a very curious outlook. We wondered how many of the local streets below held interesting shops, houses, or car yards.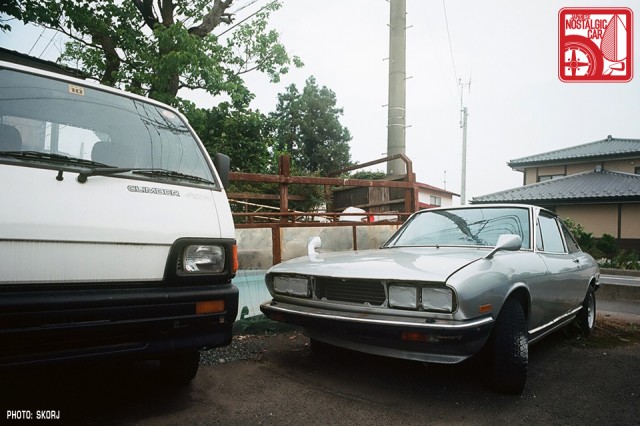 After seeing many Isuzu 117s on this trip already, it was no surprise to see yet another. This one was parked at local body shop getting a minor touch-up to its nose after receiving a small bump.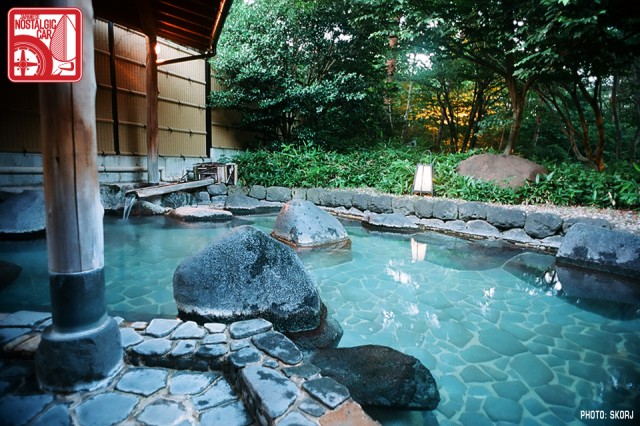 For our last overnight stay in the area, we decided on a local ryokan with a luxurious outdoor onsen to soak away the aches of our long drives and energetic climbs into the mountains.
Being the last weeks before rice harvesting, the contrast of the super-green fields and blue skies of the north country were tremendous.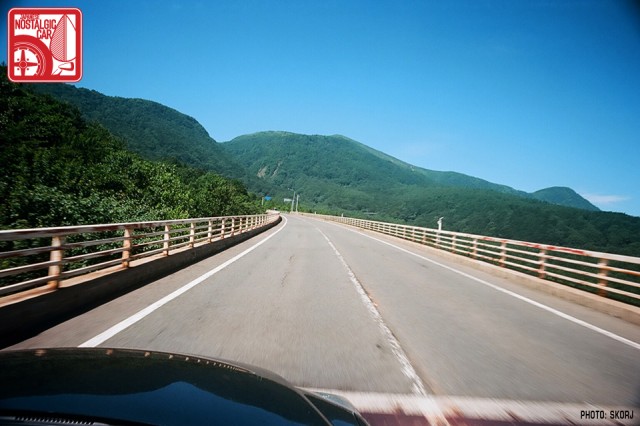 Each corner of the local roads brought us into another spectacular view as we proceeded south into Iwate and Fukushima Prefectures.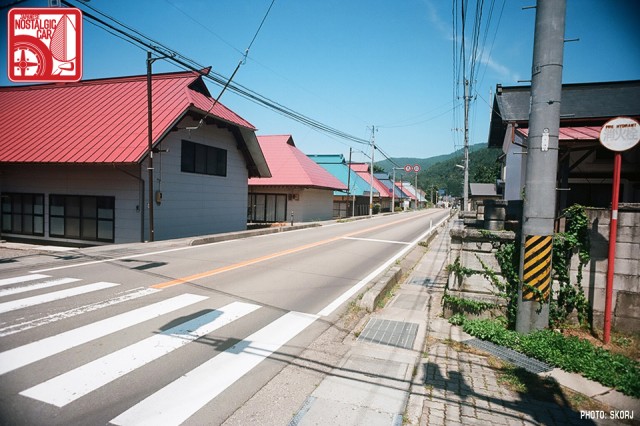 In one picturesque valley, a town of previously thatched roof houses had nicely coordinated the coloring of their re-roofings in steel for many kilometers alongside the slow local roads.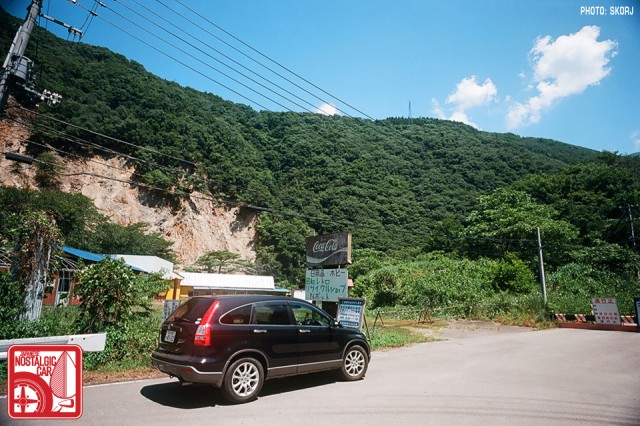 Into Fukushima Prefecture though, and getting closer to the heavy effects of the March 11 earthquake, some local smaller roads into the mountains are still close due to localized damage.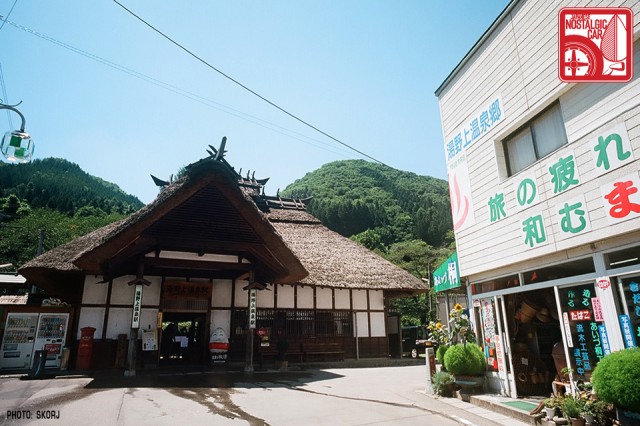 We were, however, surprised to see many buildings still with thatched roofs. Here a local train station wears its old-style architecture with pride.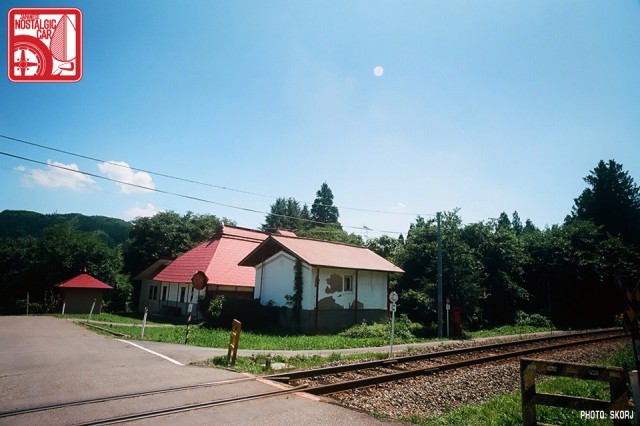 The local one-man, one-car,  diesel-engined train slowly trundles up tracks with no bells, boom-gates, or warning signs. The early morning moon still hangs in the northern sky.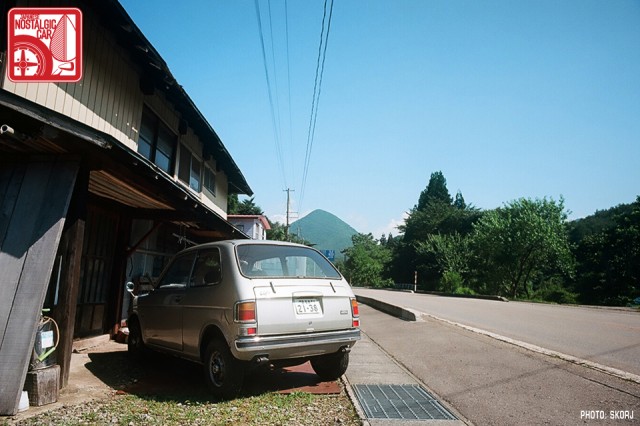 In one village, a one-owner Honda Life waited like a loyal dog ready for its master, a well attired oba-san who told me she uses it for shopping and visiting her mother. I thought this odd, as she looked at least 80-years old, but this being rural Japan it was quite possibly true. Pity she did not want to pose with her car, as the two of them looked just great under the warm summer sky.
After five days in Tohoku we had traveled nearly 2000km, shot ten rolls of film, followed countless detours off the main paths onto less traveled roads, and met some fantastically friendly people. Everyone we encountered, from locals interested in why we had driven from Tokyo to their village, to the staff in restaurants and ryokan, were proud of their recovery status and had been more than willing to talk about their experiences since March 11.
Footnote: tours now run into the disaster zone, with organized buses taking visitors to the hardest hit areas of the tsunami. While the first year or so was about restoration and recovery, we are now shifting into normalization. Some things will never be the same, but others still need our support and traveling to Tohoku is simply the easiest way to help with this.
Photos by Skorj. See more of his work at Filmwasters.