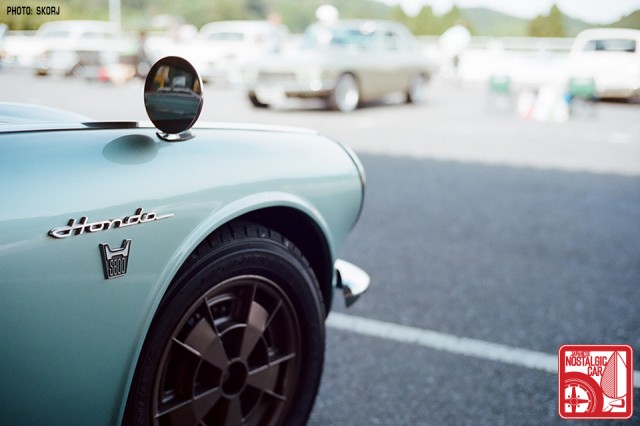 As some of you might know, I own a dark gray Honda S800M Coupe, and it has landed me right in the middle of Tokyo's S-car scene. When some friends went out for a day of circuit racing, I decided to tag along and test a new film with a few lenses on my Bessa.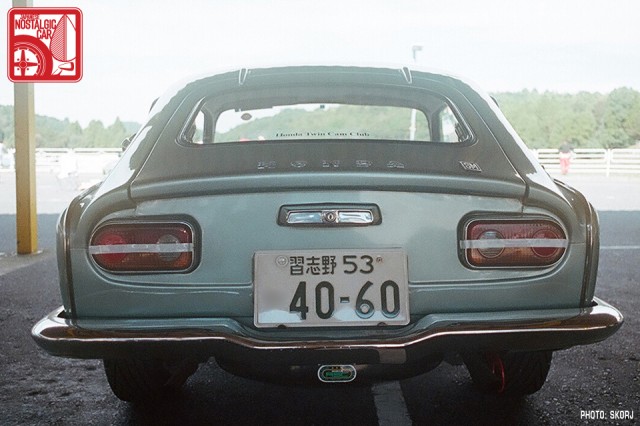 With the wife at work, it was no one but the car and me. Destination: Mobara Twin Circuit.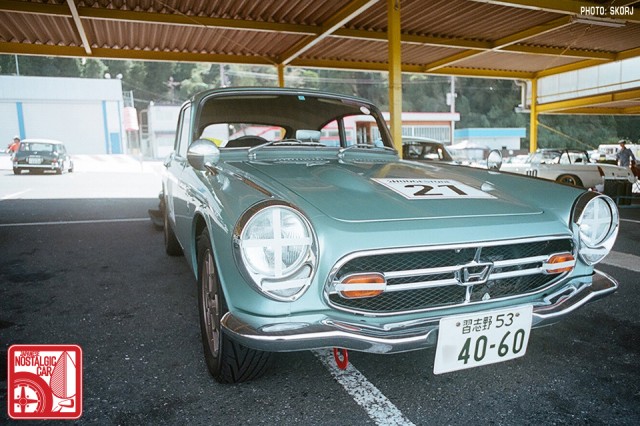 Mobara Twin Circuit is located in Chiba Prefecture, on the opposite side of the Tokyo Bay and about 90 minutes east of the capital by car.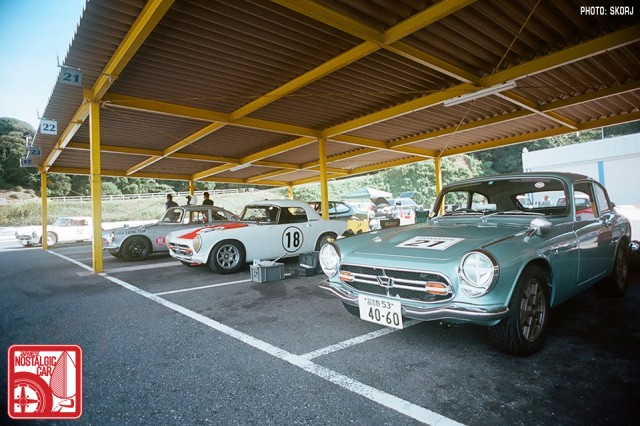 As the name implies, there are two tracks comprising Mobara Twin Circuit. The little one is for go-karts & pocket-bike racing, the larger for cars.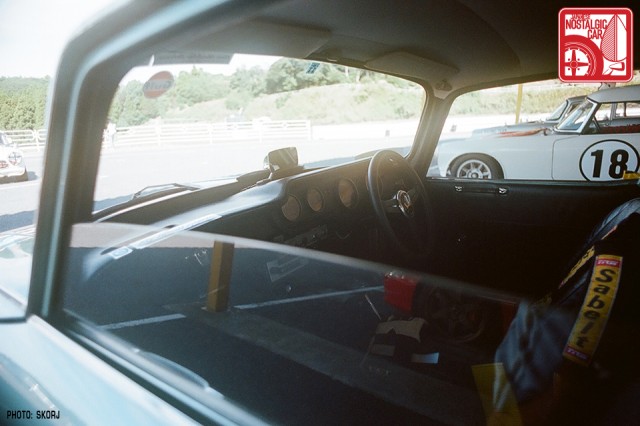 Though it's been known in the States primarily as a site for drifting, its series of close, tight turns on a course measuring only 0.78 miles is perfect for small displacement cars.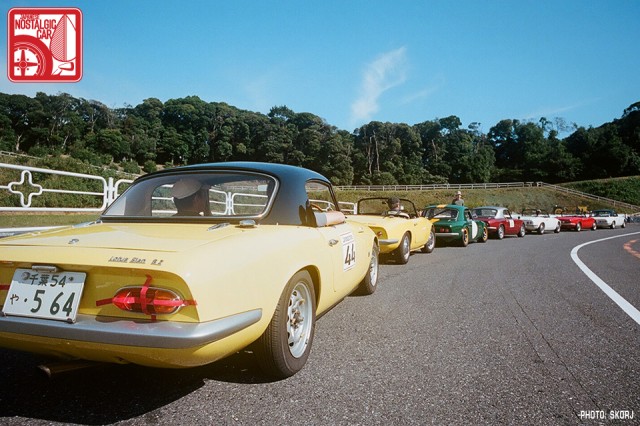 It was a Lotus Elan day, but other marques were invited to run in their own events.
Nearby a Lotus Cortina staged beside a kei jidosha rarely seen at the tracks, the rear-engined LC10 Suzuki Fronte Deluxe.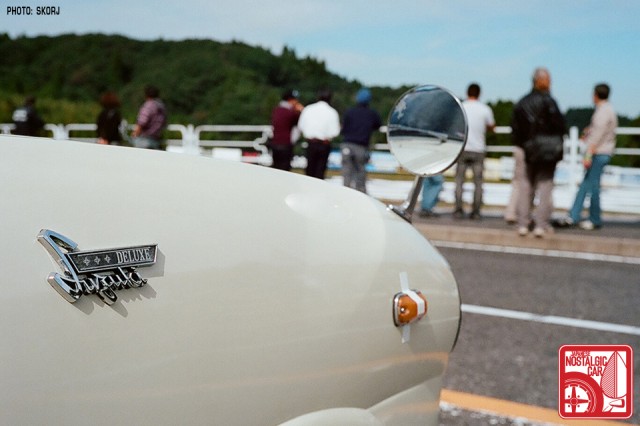 Behold the beautiful, bespoke badge created for its fender. Few automakers put this kind of care into their emblems these days, never mind that of an economy model.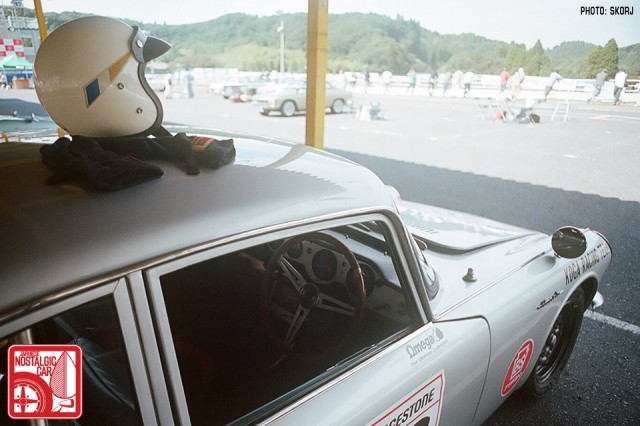 Soon it was time to watch the Hondas take to the track, and I was content to just sit back and hear the scream of their engines at 10,000 rpm.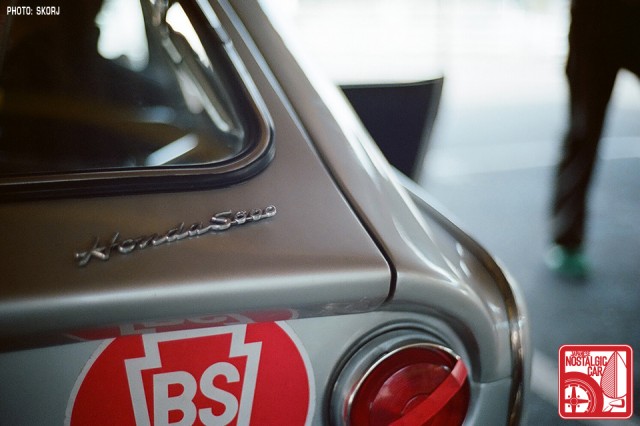 Some really spirited racing took place, particularly by the Terada S600 coupe. They were not scared to wring these machines out.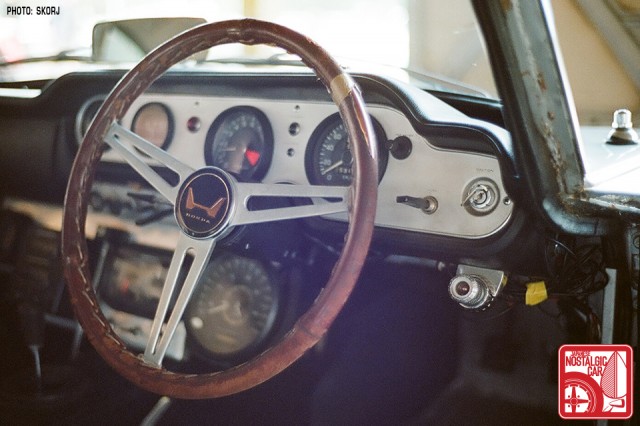 Soak in the textures of this vintage control room. If someone told Old Man Soichiro that one day his dashboards would be filled with small TV screens, he probably would have shot that man on site.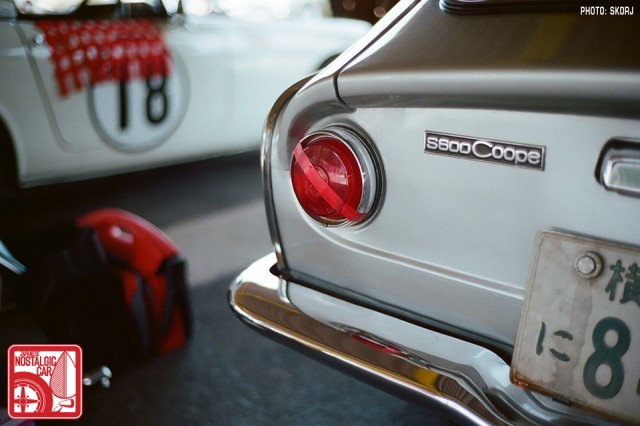 It appears that a reproduction badge has misspelled the word "Coupe." Collector's item?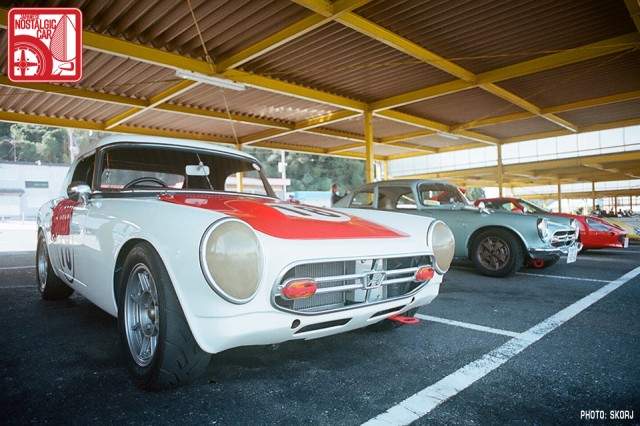 The #18 S800 was pushed really hard, taking many corners on just three wheels.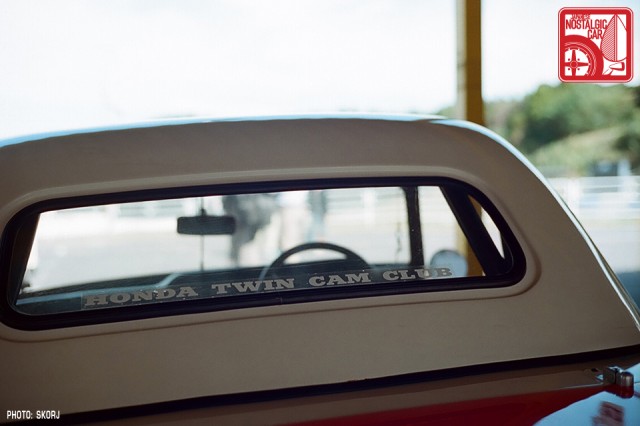 Membership in the Honda Twin Cam Club puts you in good company that's not limited to S-cars. Racers of legend, powered by Honda S800 motors like the Macransa Tojiro-III, are part of the society too.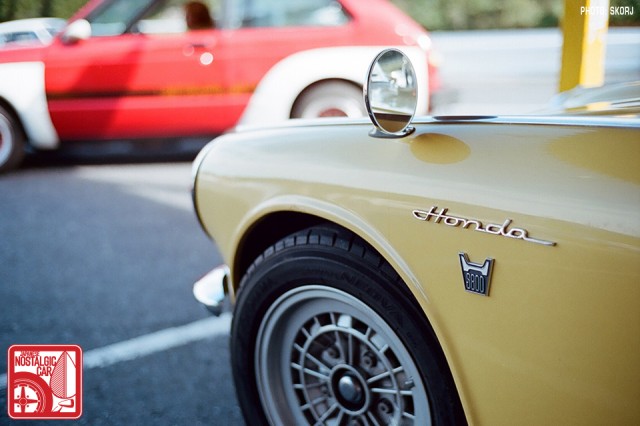 The yellow S800 is owned by Suzuki-san, the proprietor of Spread Tool, one of the premier S-car parts manufacturers.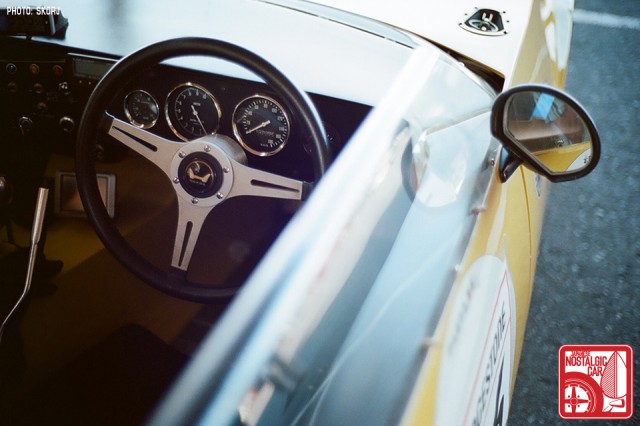 You can find OEM replacement bits or go-fast goodies for your S chassis, as well as restoration parts for your N360 or T360.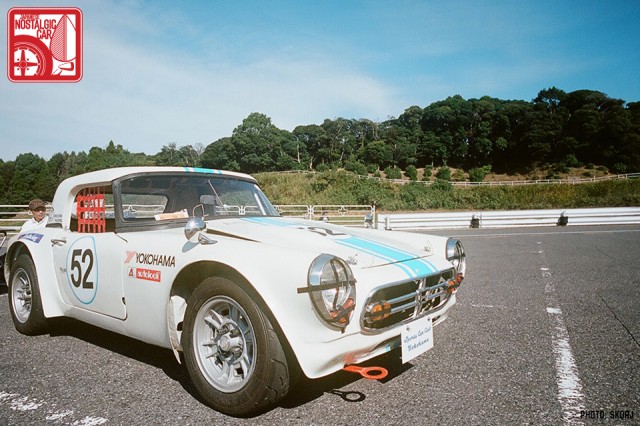 The white S800 with the blue stripe is an electric vehicle, owned and raced by Kubota-san. Both are members of the Sports Car Club of Yokohama.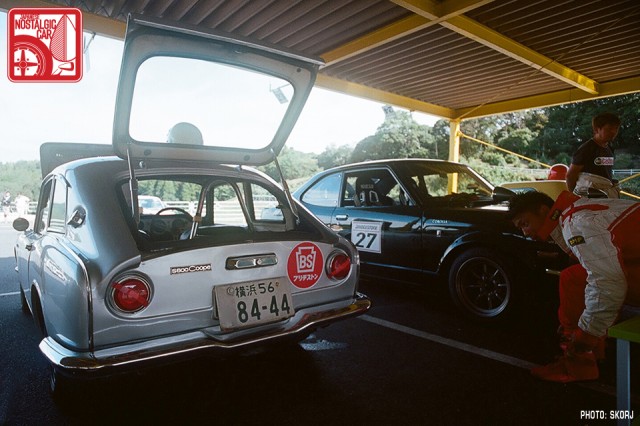 It's a short track, so lap times for beginners usually clock in between 55 seconds and one minute. The current record is a Honda Integra that completed it in 46.141 seconds. However, if you can lap the circuit in 50 seconds, you get awarded a silver Mobara sticker not available for sale. A gold decal is yours if you can get below 49.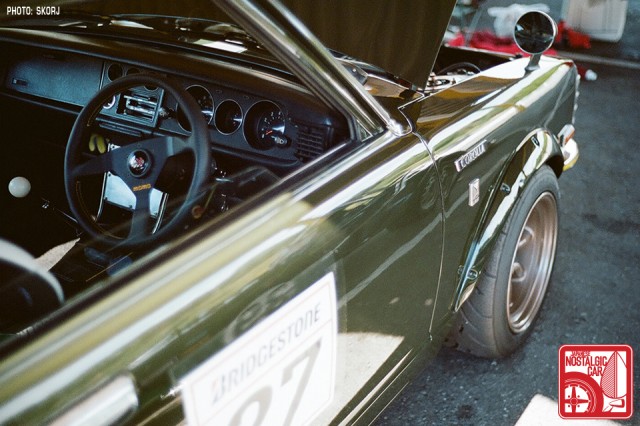 The TE27 Corolla Levins really got into it with nice, tail-out powerslides in the corners.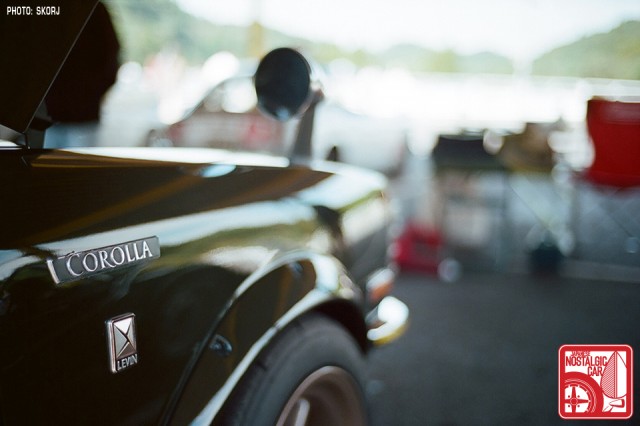 They truly lived up to their reputation as great-grandfather of the AE86.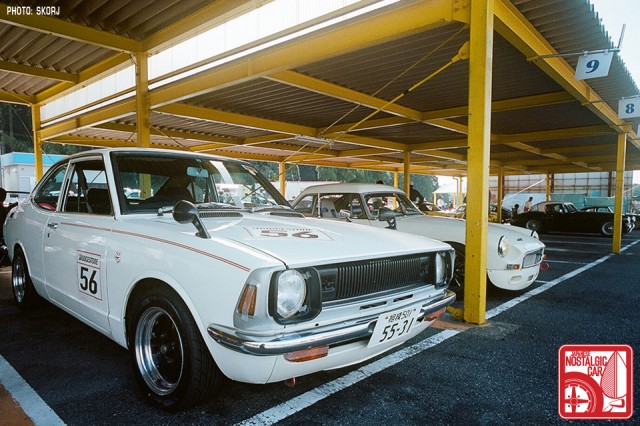 It was a pleasure to see the other TE27 in shiro with a nice red pinstripe rather than the standard issue army green.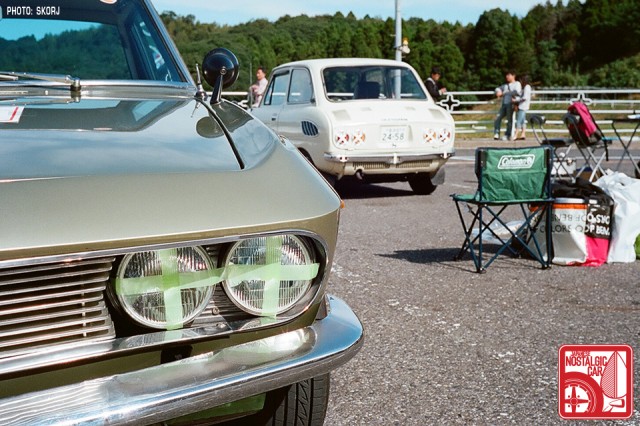 One of 554 CSP311 Silvias built was present as well, and despite its rarity the owner gladly taped up the headlights and took to the track.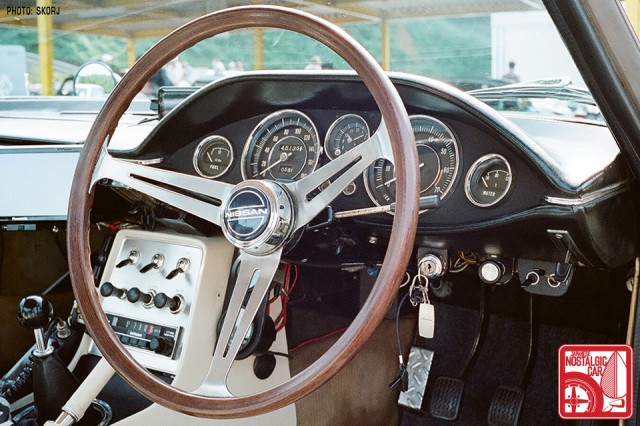 Like David in his Nos2Days coverage, I too loved the details of the Silvia. The owner was quite happy to have me all over it, inside and out.
It shares the same motor R16 motor as the Datsun Fairlady Sports 1600 roadster, and this one was simply beautiful to look at.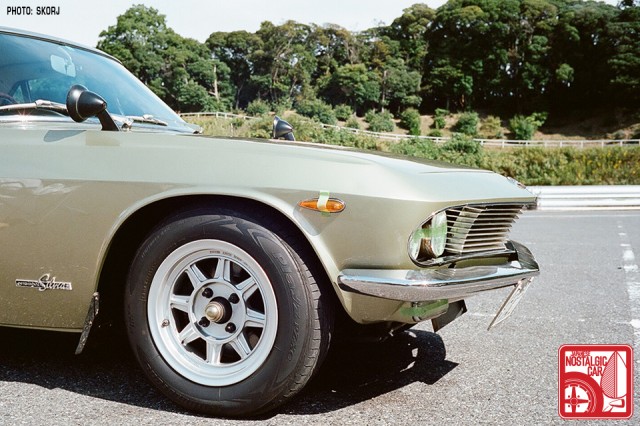 Its hand built prow was a work of art.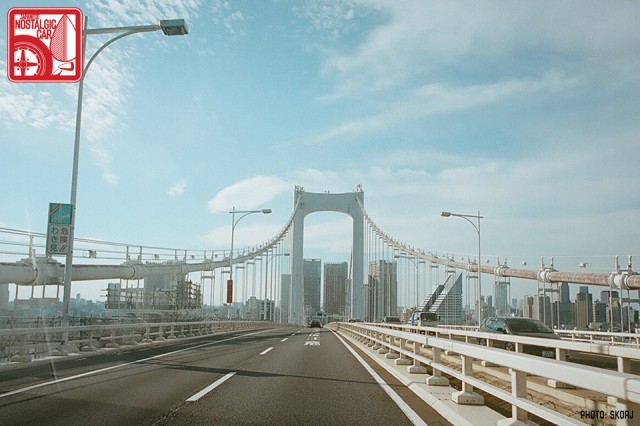 Coming home via the Rainbow Bridge, I dropped off early and enjoyed some local roads on the way home. I realized that while I'd taken plenty of photos of my friends' S-cars, my own version had yet to be captured.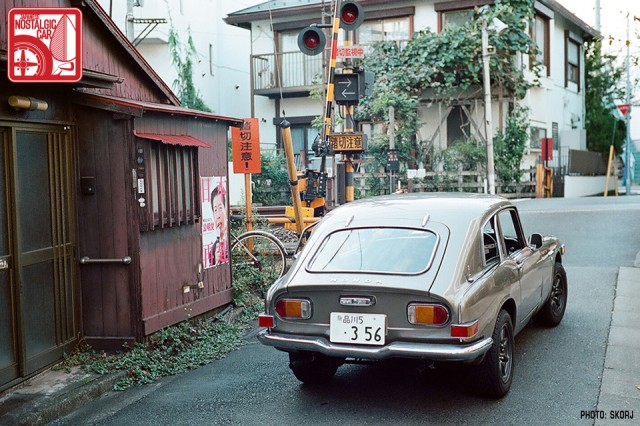 So I paused to take a shoot it in its natural environs, a narrow side street in Uehara. Some areas of Tokyo still look like they did in the Showa days. Could be 1969 all over again.
Skorj is a photographer living in Japan. See more of his work at Filmwasters.