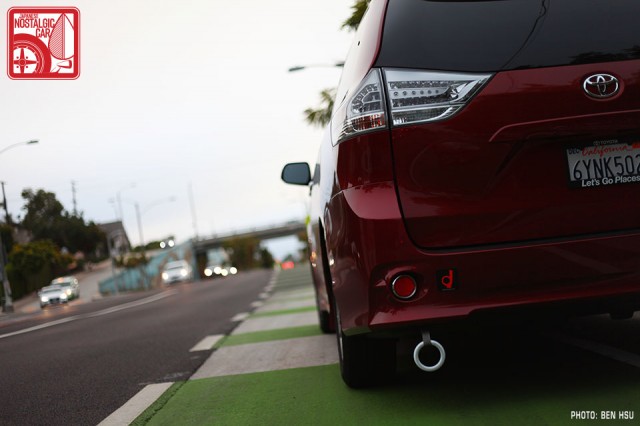 Yes, we put a tsurikawa on a minivan. But not just any minivan. We're talkin' bout the baddest baby boomer bus on the block — the Toyota Sienna SE. Call us crazy, but we think this is one of the few new cars you can buy today that will be a sought-after JNC in 25 years.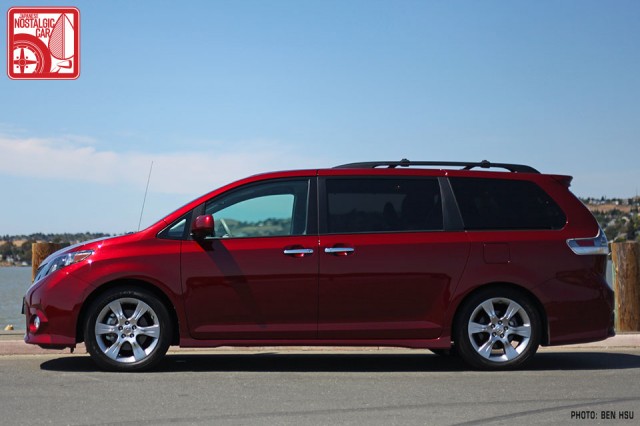 There's a seemingly universal truth that says car guys cannot like minivans, but one nation flaunts that rule. Say it with me, boys and girls: JAPAAAAN! The land of the rising sun has boatloads of bitchin' vans that will, sadly, never be sold here. That's okay though, because Japan doesn't have the USDM-only Sienna SE, and it's so flippin' cool it makes up for all the Alphards, Hiaces, and Estimas we're so cruelly denied.
Those in the know already recognize what we're talking about. The Sienna is a ubiquitous and sensible family hauler, no doubt. Once in a while, however, you'll notice one that resembles a pimped-out shuttlecraft gliding down the road with a slick ground-hugging aero kit, 19-inch gunmetal wheels and clear Altezza lights. And suddenly, you think to yourself, "Damn, I wish I had three kids so could justify one of those bad boys!"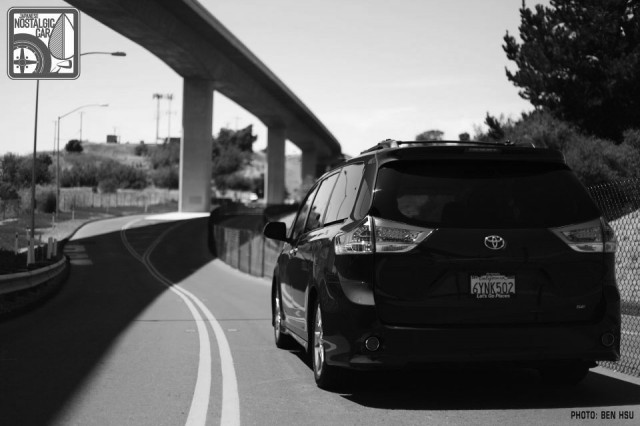 Well, we might have a better excuse and that'll also save you a quarter million bucks on diapers and college. We've wanted an excuse to drive a Sienna SE since it debuted, and we recently got that chance when Toyota USA gave us one to trek from JNC headquarters in Los Angeles to San Francisco for Historic J's Vintage Auto Salon. As is the case with these journeys, we needed a suitable chariot to haul our booth, our gear, and ourselves from SoCal to Nor. In the past we've taken SUVs both real and quasi, but the SE showed us that there's no need for any of that.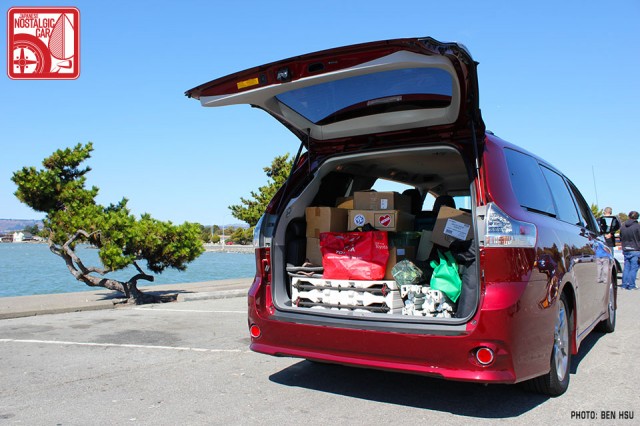 The Sienna nameplate debuted in 1998 during the late-90s, when being seen behind the wheel of a 4×4 SUV was cooler than a cryogenically frozen Elvis. After laying waste to the sports car market, SUVs became the trendy way to haul your boat/brood/bulk goods while minivans were less hip than a shopping spree at Talbot's.
But secretly, everyone knew that vans were the superior vehicle. As we learned on our trip, the Sienna can carry way more gear than any SUV we've driven, including the gigantor Infiniti QX. Plus, its car-based unibody returned mileage and road feel superior to any truck's and minimal wind noise on our delicate ears as we charged up I-5.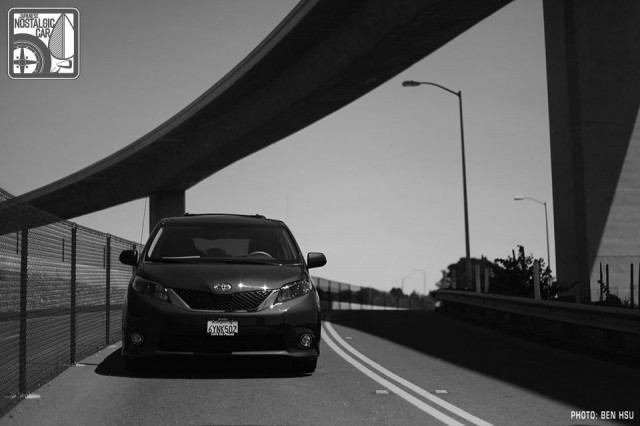 The first-gen Sienna came to be in an era when Japanese automakers were just beginning to differentiate their US-market offerings from JDM ones. Apparently the Previa, the last Toyota van to be sold largely unchanged on both continents, proved too quirky for American tastes. We wanted plain vanilla front-engine, front-wheel-drive minivans, not tasty rear- and all-wheel-drive ones with front midship layouts, dammit!
The most interesting fact about the original Sienna was that the concept, along with a pre-production Lexus GS, caught fire on the way to its debut at the Detroit Auto Show in order to supply auto journalists with a lifetime supply of "burnt sienna" jokes. The second generation wasn't much snazzier, just capable, inoffensive and perpetually outshone by the Honda Odyssey.
However, it wouldn't be that hard to envision the third-gen Sienna SE speeding from Tokyo to Nagoya on the Shin-Tomei Expressway amidst towering Hino cabovers and sleek Crowns. It shares the same 3.5-liter 2GR-FE motor as the JDM vanning kings, the Toyota Alphard and Vellfire twins, and that 266-horse V6 pulls like a bullet train when you stomp on the go-pedal.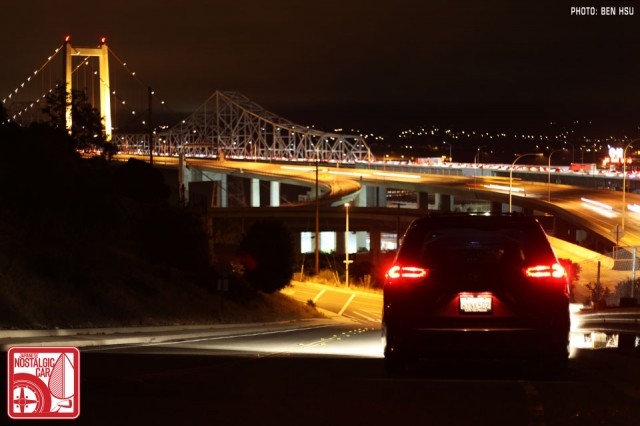 Its slick 'n' quick 6-speed automatic is lighter than the outgoing 5-speed and absolutely destroys weak sauce CVTs that are cropping up everywhere these days (*coughNissancough*). Resulting 0-60 times clock in at the very low 7s, making this minivan as quick as a Ferrari 308 GTS. Eat your fuckin' heart out, Tom Selleck.
That is not to say the Sienna isn't without its flaws. We have no idea why, in 2014, any car still has an old-fashioned whip antenna constantly waving about in your peripheral vision as you're trying to pretend you're captaining a Tokyo VIP cruiser. Its Gracenote GPS system is also just plain terrible — outdated, needlessly complex, and too much time elapses between when your finger touches the screen and when something actually happens.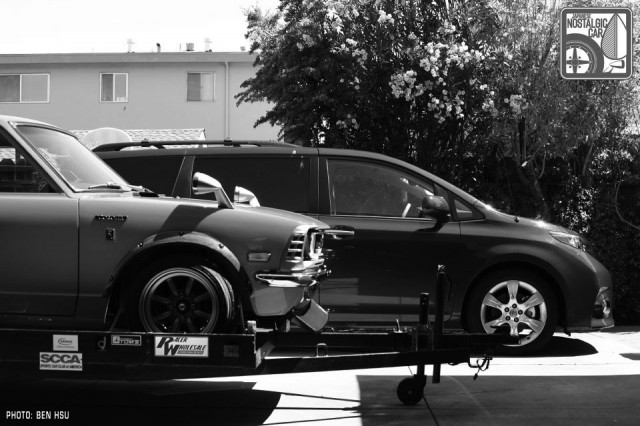 It must also be said that we think only the SE well be a future JNV, despite all trim levels being identical in engine and trans. Only the SE has stiffer "sport" springs and a quicker steering ratio to match its stellar turning radius. Most of all, the SE has a body kit so gangsta we actually scraped the front lip coming out of a San Francisco driveway (shhh, don't tell Toyota). Just don't get it in Salsa Red like ours. Its VIP-ness only comes out in white, silver, gray or black.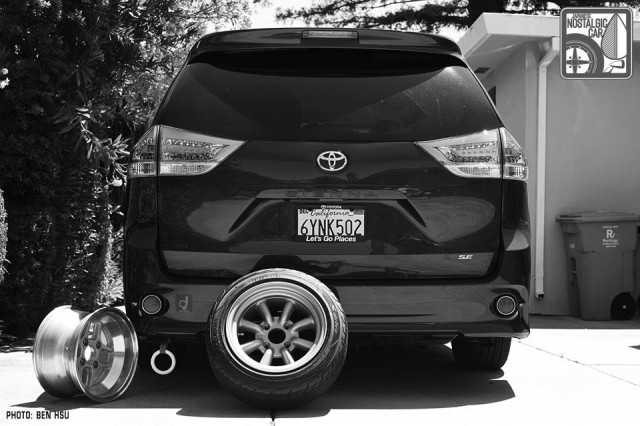 So about that tsurikawa. After the Auto Salon, we stopped by long time friend of JNC Patrick Ng's crib to do some product testing on his Corolla. We also hauled around some wheels, including some ultra-rare deep-barreled Tom's Igetas. Patrick gave us an extra subway grip, and it just felt so right to attach the universal sign for Japanese automotive outlaw on the world's baddest van.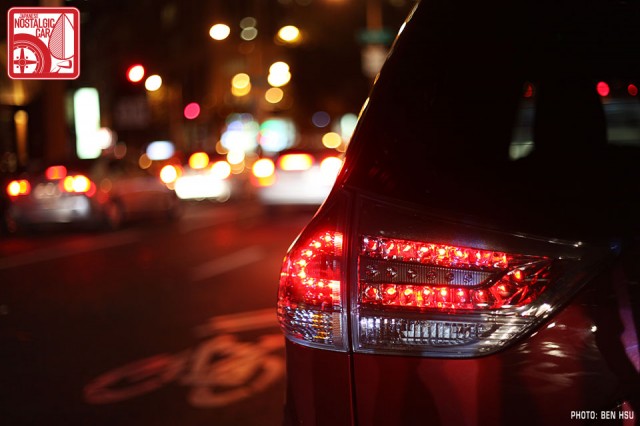 Still not convinced? Well think about this. Wagons were once the pinnacle of uncool. Now that they're all gone we can't find a JNCer who doesn't desperately long for one. Mark our words. One day when all the Sienna SEs are gone and the world is riding around in self-driven Googlemobiles, you're going to want one.