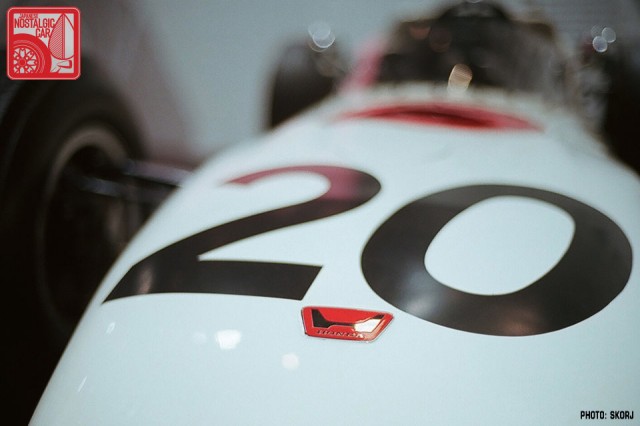 On Day One of the 2013 Tokyo Motor Show we saw one of the most significant concepts to come out of Japan since the FT-86. With that excitement out of the way, we spent Day Two seeing what Nissan's major rivals had to offer.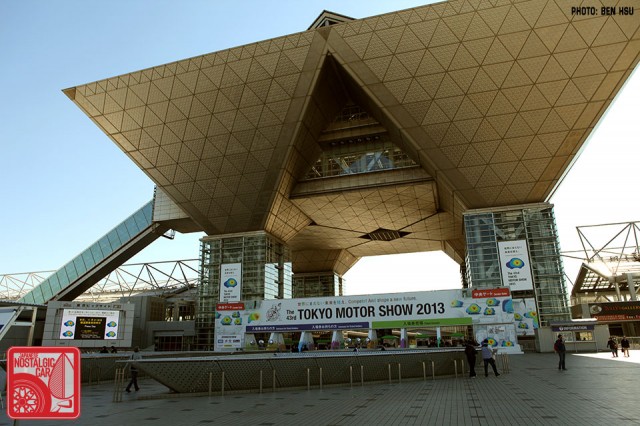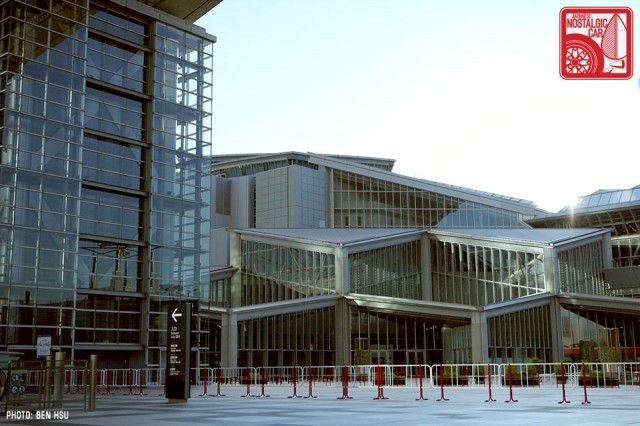 We've been to Odaiba many times before, but we never tire of the super sci-fi architecture that covers this man-made island in Tokyo Bay. The only disappointing discovery was that the motor show did not take place in the inverted ziggurat of the Tokyo Big Sight, but in more conventional (ha, but still cool) halls behind it.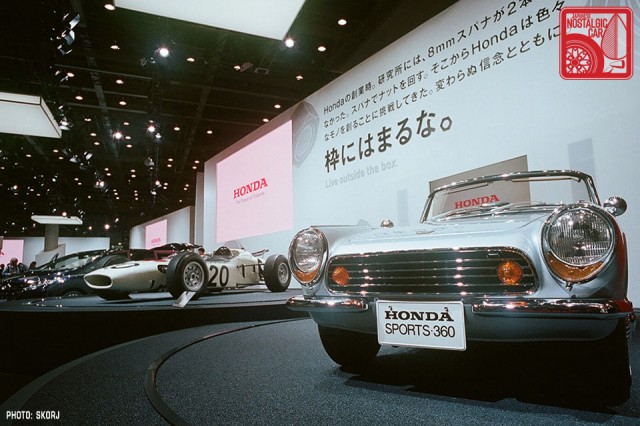 When the show as at the larger Makuhari Messe in Chiba, automakers were more willing to bring cars from their various collections do display. This time it was only Honda who was willing to occupy precious floor space.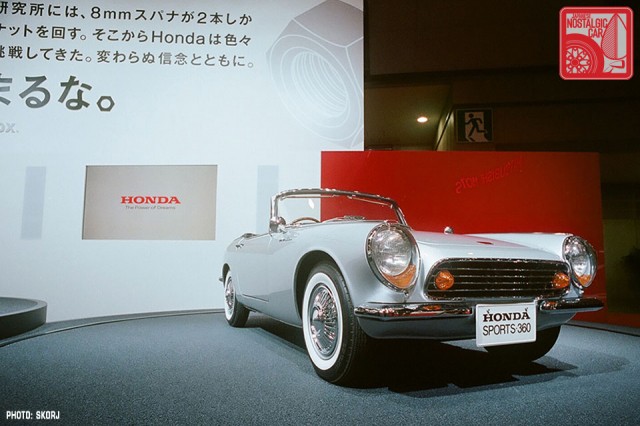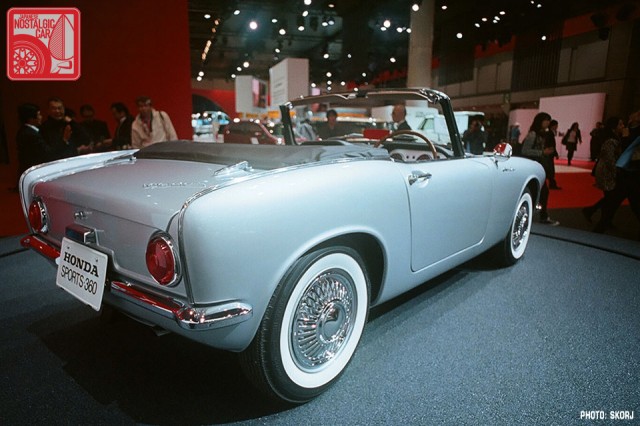 The beautifully done Honda S360 replica was recently completed for the S-Series' 50th Anniversary. Half a century ago it was the first Honda passenger car to ever be displayed, at the very same event (though a different location).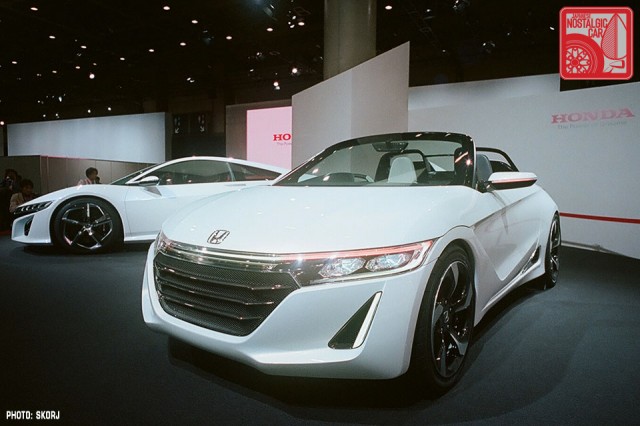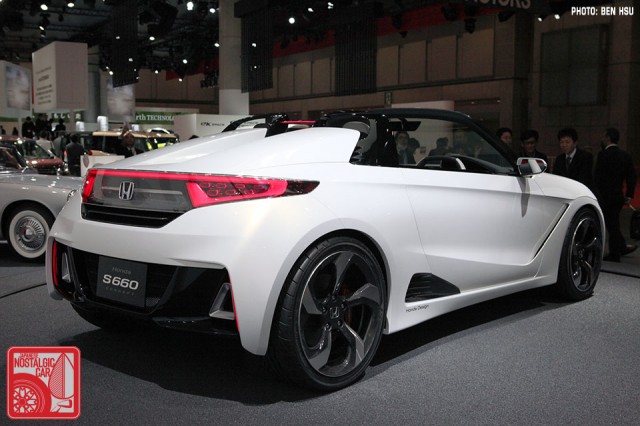 Its namesake has been passed on to the Honda S660, which is more of a reborn Beat. The kei cabrio is powered by a 64hp three cylinder turbo mounted midship. It's expected to go on  sale in early 2015 in a form very close to what Honda showed, except the production version will have a retractable top that the concept lacks.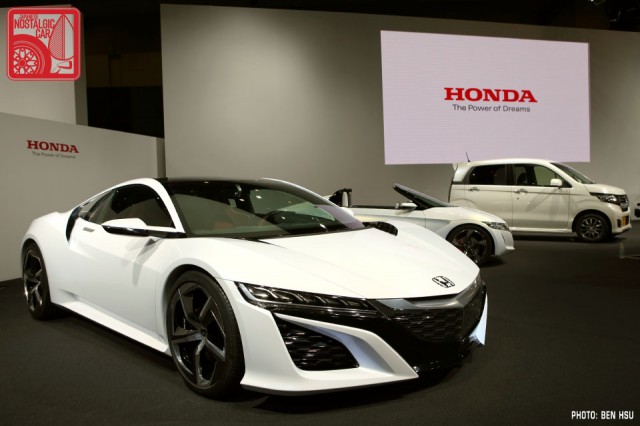 More importantly, it's rumored that the S660 will be part of a three-car mid-engined lineup. The S660 will be for Japan's domestic market, as its kei dimensions will likely render it non-compliant with safety standards in other countries. A rumored global FR-S fighter will hold down the center, and a top-shelf flagship will revive the NSX name. Speaking of which, the NSX concept looks absolutely stunning in shiro.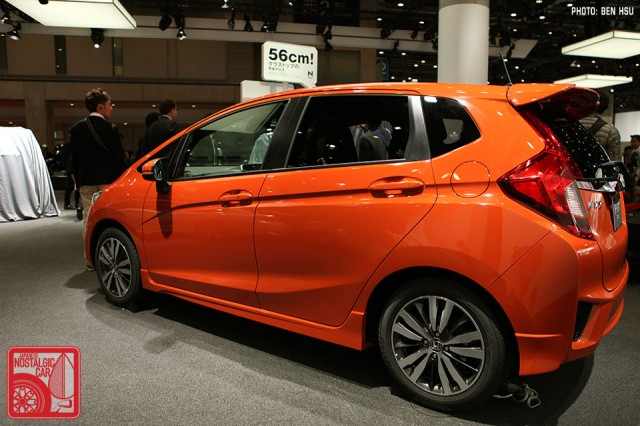 For compact fun, Honda showed off a the newly-launched third-generation Fit RS. The 120hp, 6-speed pocket rocket harkens back to the original "Road Sailing" Civic RS, complete with bright orange paint job. Sadly, it's not slated for the States.
If our observations on the streets are any indication, two-wheeled transport is just a important as four-wheeled transport in Japan. You wouldn't find this at US auto shows, but a huge part of Honda's display was its motorcycles. Here's a 1959 Honda RC142 ridden by Naomi Taguchi that helped Old Man Soichiro clinch the manufacturer's championships at the Isle of Man TT.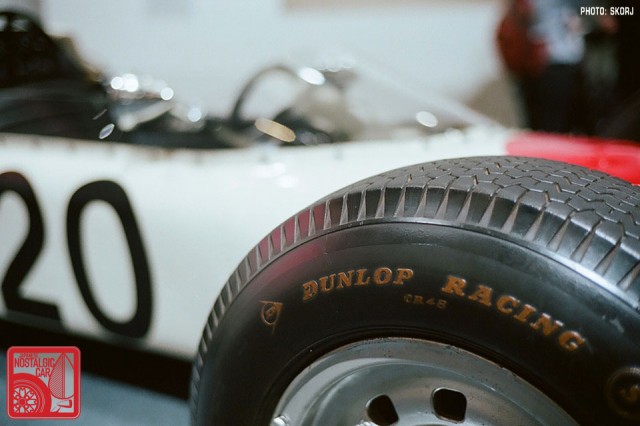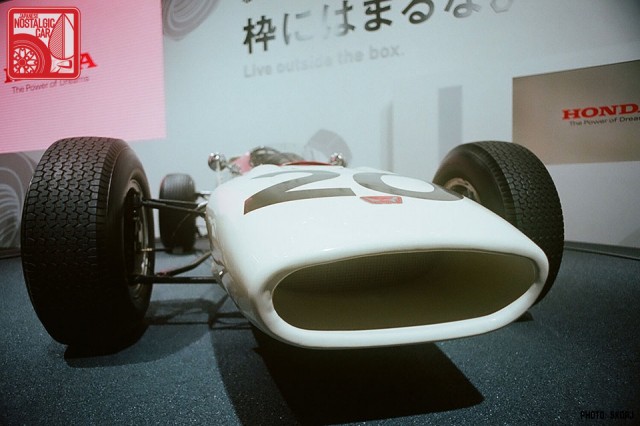 Just a few short years later, Honda decided to challenge the world's best automakers as well and entered Formula 1. The #20 Honda RA271, an early attempt at the 1964 Monaco Grand Prix, retired due to a half-shaft failure, but by the end of that season Honda had come from nowhere to win the the season-capping Mexican GP.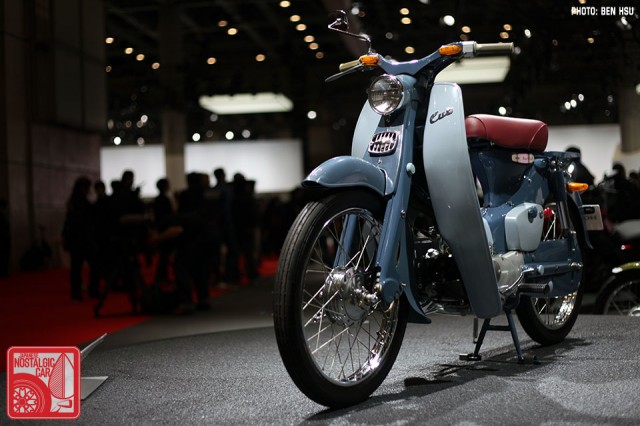 However, if you want a real dose of Japanese nostalgia, look no further than the 1960 Honda Super Cub. The four-stroke bike put Japan on wheels, and we absolutely adored the period color combo on this example. We would have stolen it right off the stands if it could fit in our suitcases.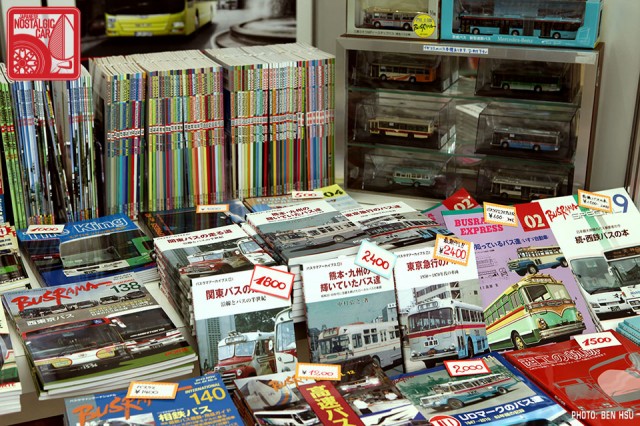 Elsewhere in the massive convention center Japanese magazines hawked there wares. Here are the publishers of BusRama, entirely devoted the buses, along with some great municipal transport diecasts if that's your thing.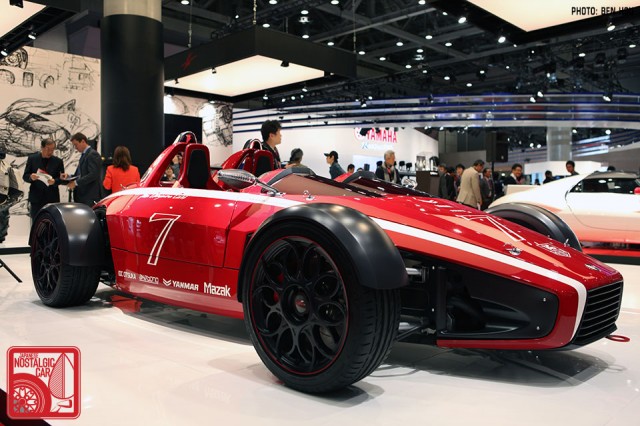 Booths were devoted to cars you've likely never heard of. The Ken Okuyama KO7 is a stripped down Lotus Elise R powered by a Toyota 2ZZ-GE motor. It's about 250 pounds lighter than the Elise.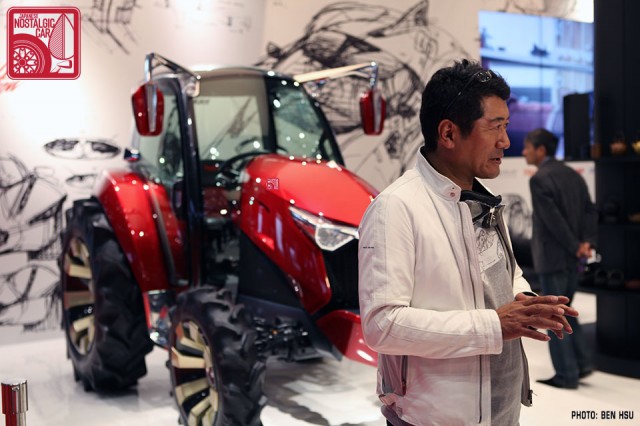 Ken Okuyama himself was the first non-Italian head of Pininfarina. and the man responsible for stylings of the 612 Scaglietti and Enzo Ferraris, as well as the Quattroport and Birdcage 75th Maseratis. He's also responsible for that insane alien tractor thingy behind him.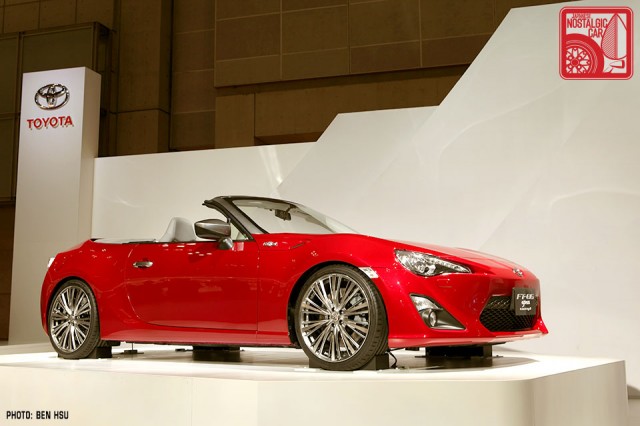 Toyota is Japan's automotive juggernaut and their booth was huge (and that's not even counting their Lexus, Hino and Daihatsu subsidiaries). The car probably of most interest to JNC readers is the FT-86 open top concept. Though rumors have said it's already been nixed, we think it's because the 86-based sedan is coming first.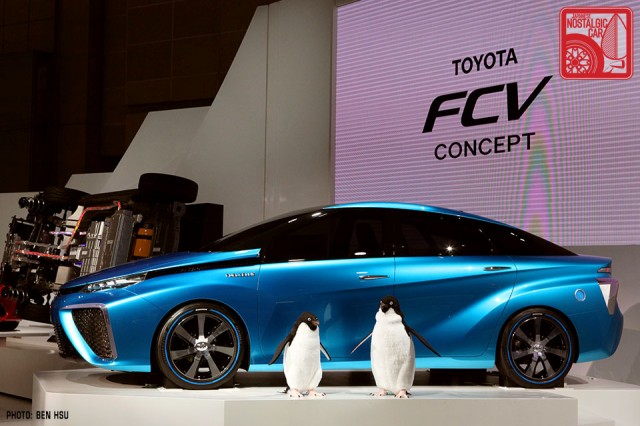 And just because it's the Tokyo Motor Show, penguins!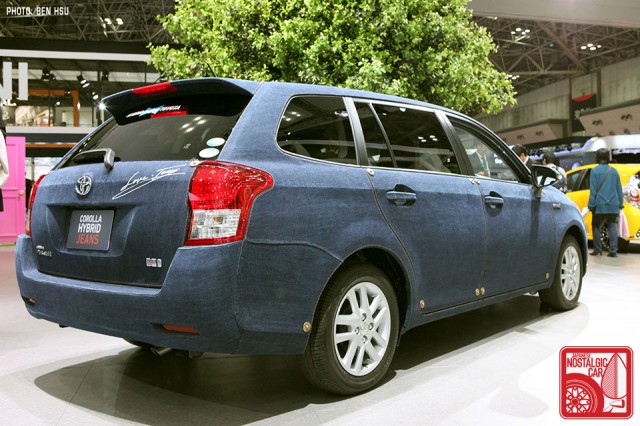 Toyota also showed off its Corolla Fielder Jeans. We love the idea of a Toyota Corolla wagon, but not so sure about the denim wrapping.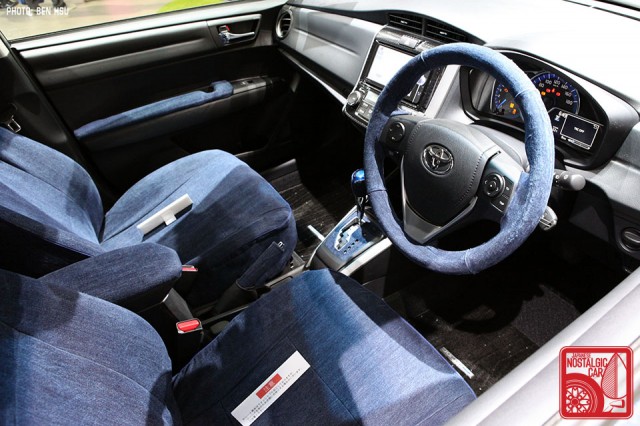 It seems a bit difficult to wash, and there's nothing more annoying than a pair of wet jeans, right?
The Toyota Crown is still the king daddy of Japanese RWD sedans. They're everywhere in Japan, and still going strong on its fourteenth generation. Their stately presence is a constant in upscale districts, but why hot pink?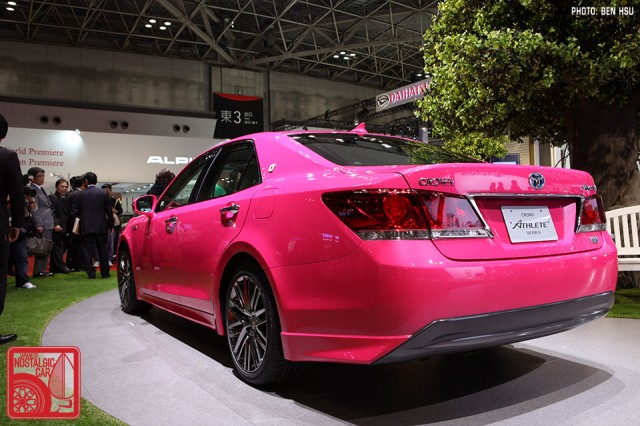 The S120 Crown kicked off Toyota's new Japanese slogan, "Fun to Drive, Again" in 2011. The campaign featured reincarnated shoguns cruising around Tokyo in an S40 Crown, symbolizing a rebirth of what made the company once great. And in Japan pink is the color of sakura, whose fleeting existence symbolizes spring and rebirth each year.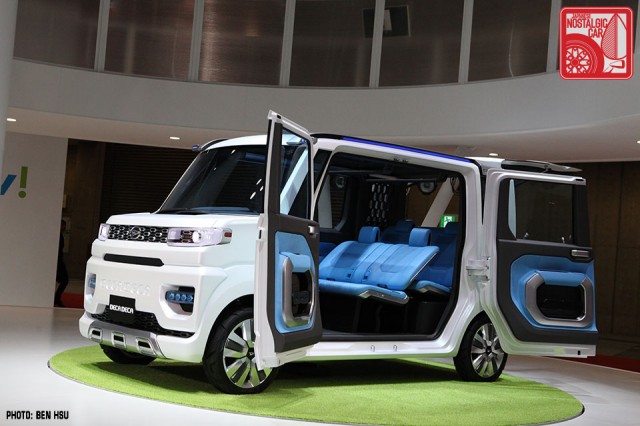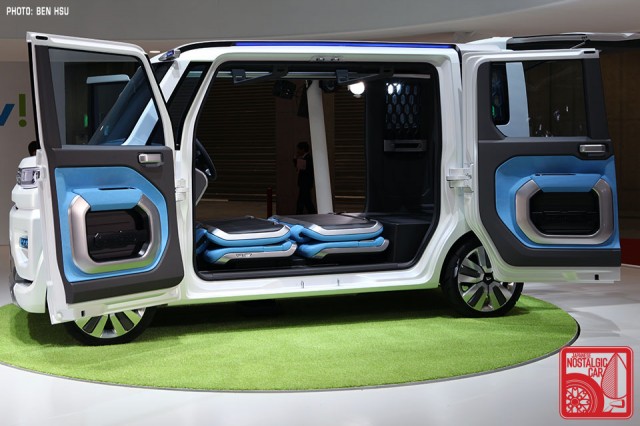 Across the way at Toyota subsidiary Daihatsu, the automaker showed a pair of funkadelic boxy concepts. The Deca Deca is a suicide-doored, pillarless kei car concept for those on the go. Kei cars are deceptively small, looking tiny on the outside but with huge cabins on the inside, and with the seats folded down this thing is basically as sparse as the training mat in a dojo.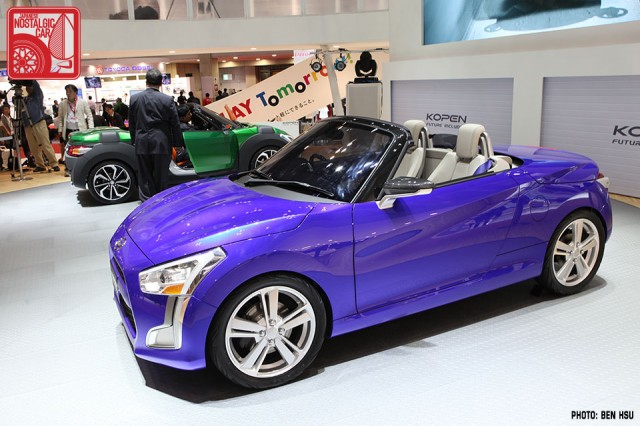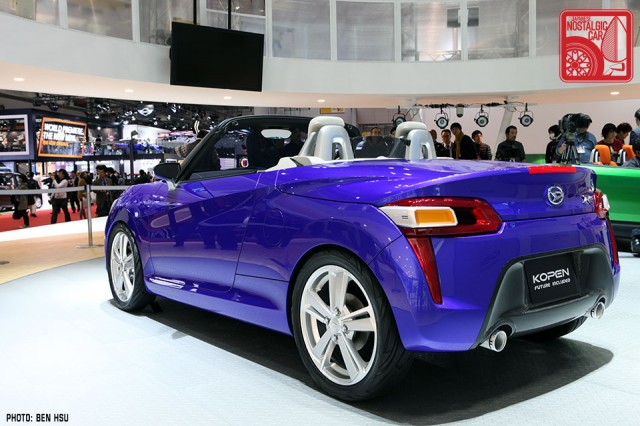 Daihatsu also displayed a couple of concepts called the Kopen. These are meant to evoke the cute Copen that was began sales in 2002. A kei convertible with a folding metal roof as quite the sophisticated bit of kit back then, and they have a huge cult following in Japan. The Kopen R-mz is meant to evoke the original.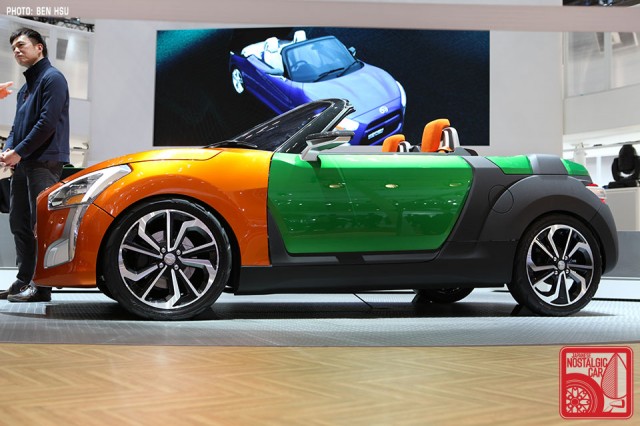 The Kopen X-mz, on the other hand, is meant to be a bit more imposing, but not so much so that any fun is lost. The whimsical switching of body panels means you can change the color of your car depending on your mood, and we seem to have caught it mid-transformation.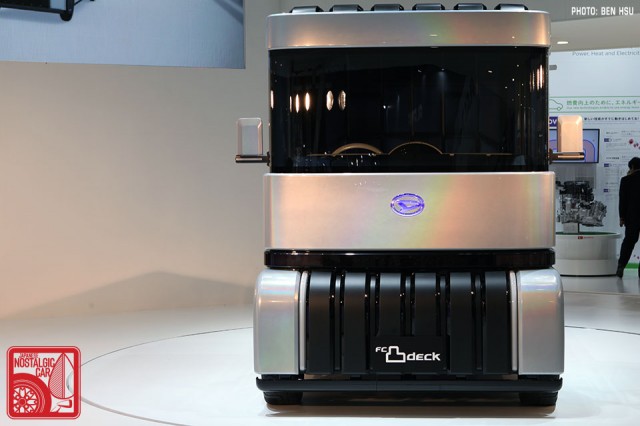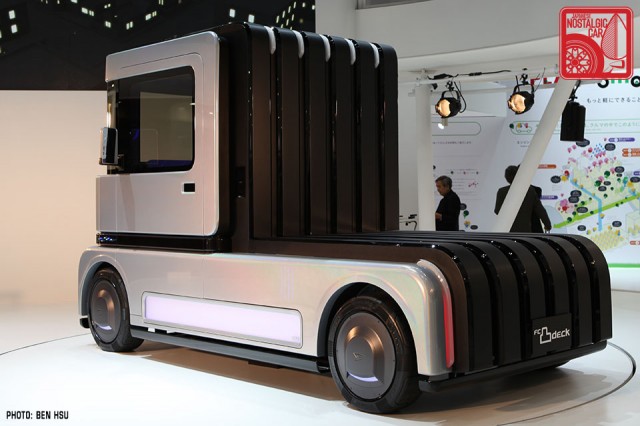 One of our favorite concepts of the entire show was the Daihatsu FC凸Deck, which takes the whole Japanese futuristic minimalism thing to new heights. The techno-funky look is made possible by a fuel cell that lies flat along the bottom of the platform.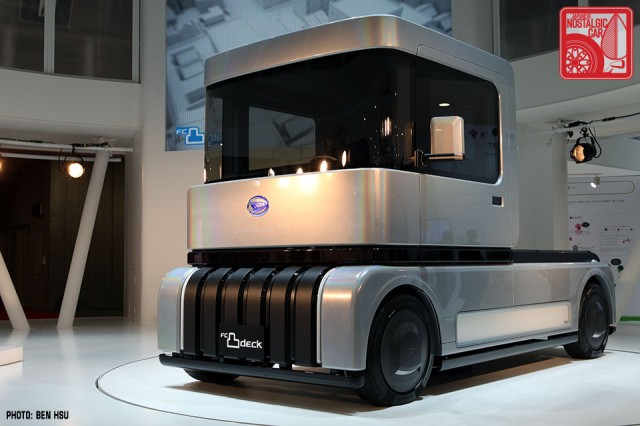 Though it's just a design study, we hope with all our hearts its design makes it into production.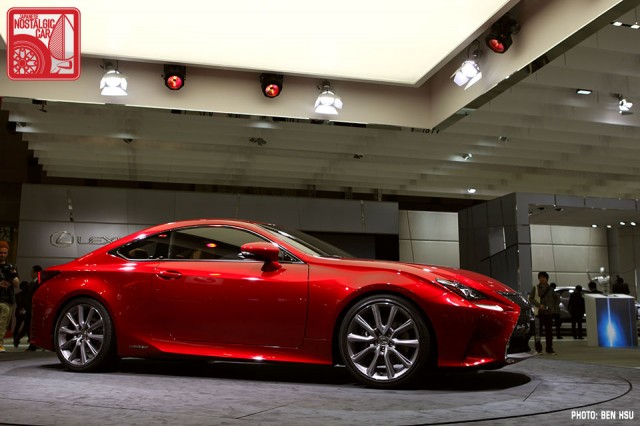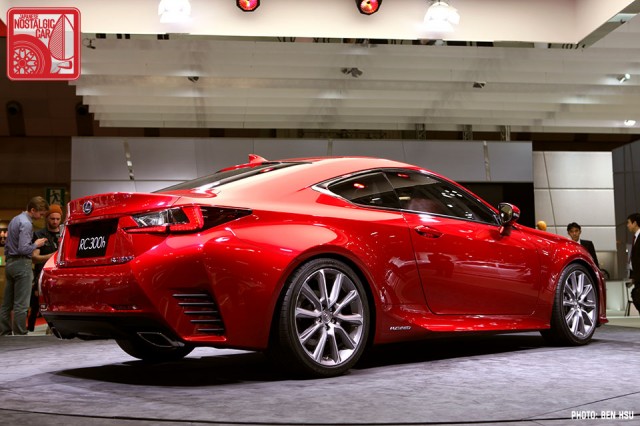 Toyota's luxe division unveiled the Lexus RC300h, a coupe based on the GS platform. It's the first Lexus design that can be called truly beautiful in several years now, and many think it predicts an IS coupe. We think it'd make a better successor to the Lexus SC though.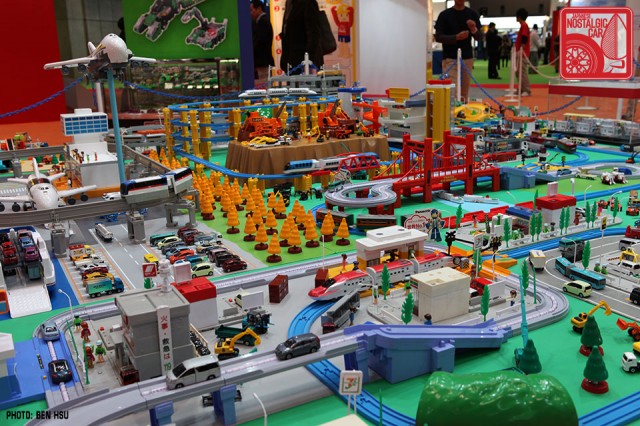 Tomica always has a presence at the Tokyo Motor Show. We could watch the little trains and cars circle this display for hours. Man, we wish were 6 years old again.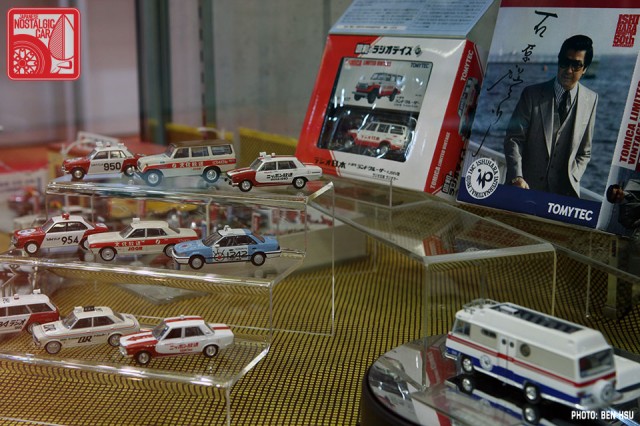 Luckily for adults, there's the Tomica Limited Vintage line, ultra detailed cars in 1:64 scale. These are new releases, painted in the style of Japanese news broadcast vehicles. Glorias, FJ55 Land Cruisers, and 510 Bluebirds are just some of the models.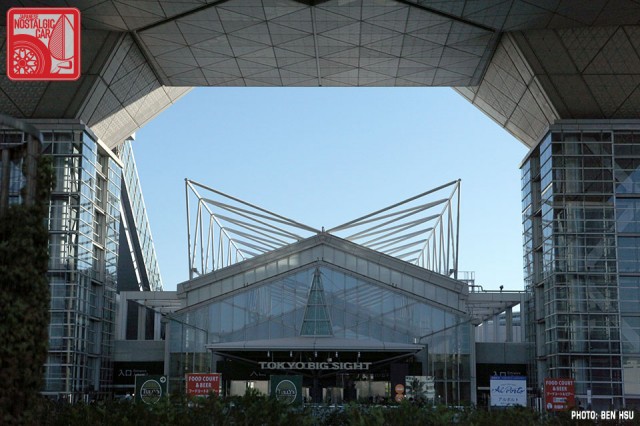 Finally it was time to bid farewell to Big Sight. One more parting shot of the incredible architecture.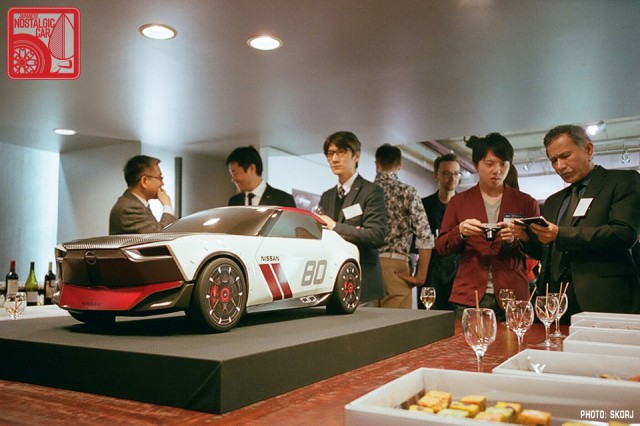 That night we were invited to a little shindig at Creative Box, a small Nissan's design studio in the fashion-forward Harajuku section of Tokyo. In an interesting turn of events, we met the Nissan stylist largely responsible for the IDx, who has been commenting on JNC under the username DesignerD. We'll have more from our conversation with him soon. Stay tuned.
In case you missed it, here's Part 01 our Tokyo Motor  Show coverage, as well as the big reveal from Nissan.