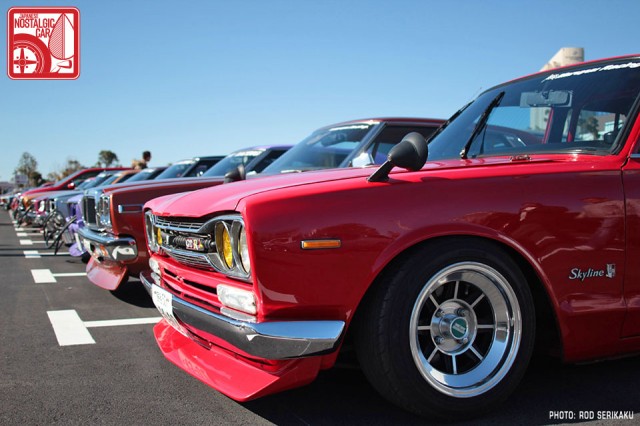 We continue with more parking lot finds in Part 04 of our 2013 New Year Meeting coverage. Our previous installment featured some bosozoku style rides that caused some controversy, despite their important place in Japan's tuning culture. Today's shakotan style selections are also decidedly old school Japanese, and perhaps will be a bit more amenable to Western tastes.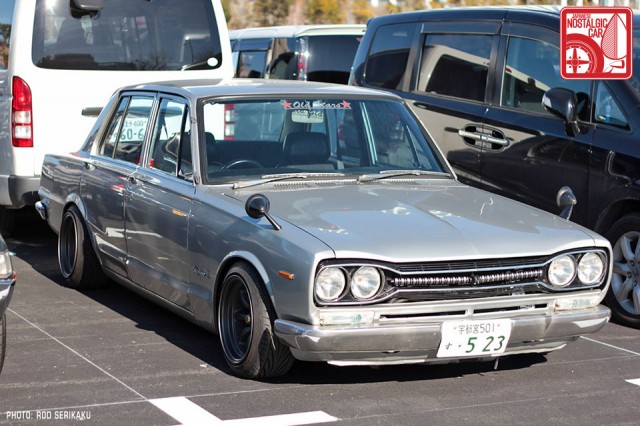 Some cars look great with the zokusha treatment, but in truth we prefer a simple slam when it comes to box Sky sedans. Here's one trapped in a sea of minivans.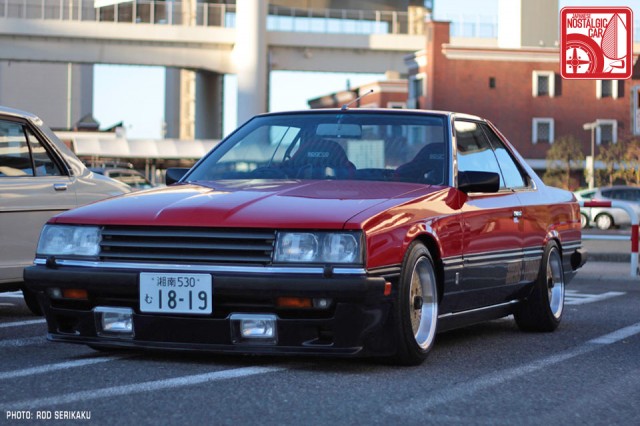 The 80s Skylines were actually far more boxy, but the name hakosuka was already taken. Two-tone red and black is such an iconic color for R30 Skylines, and the cleanliness of this one made us realize there are merits not festooning them with a crazy 80s aero kit.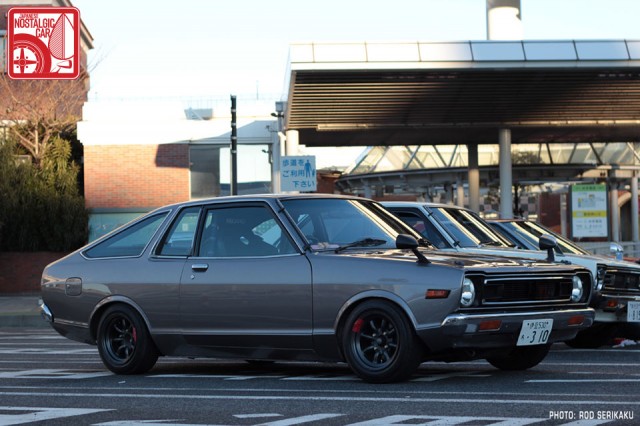 Likewise, we see so many TS-Cup style B310 Sunnys that it's easy to forget how fantastic a nearly stock example can look. Throw on a set of classic black Wats and you're good to go.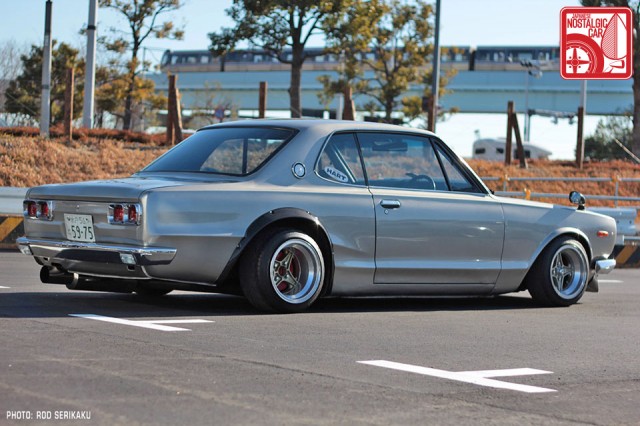 Speaking of zero aero bits, how sexy is the hakosuka hardtop sans spoiler? There's something so unbearably sexy about the curvature of that C-pillar-to-trunk profile.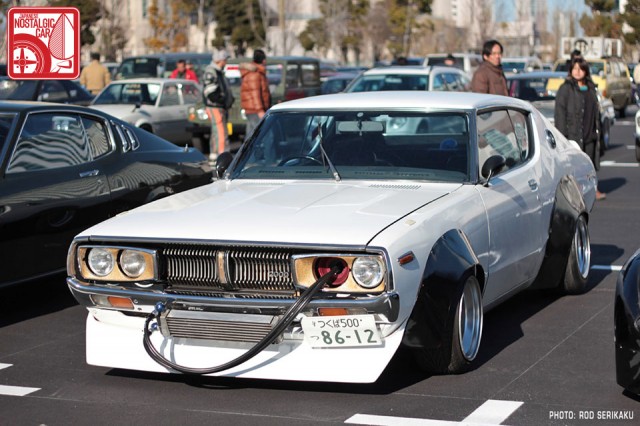 Ok, we couldn't resist sneaking at least one zokusha into the mix. Don't knock the inset wheels or the lengthy oil cooler hose poking into its gamera-face eye socket too much; this is likely a work in progress.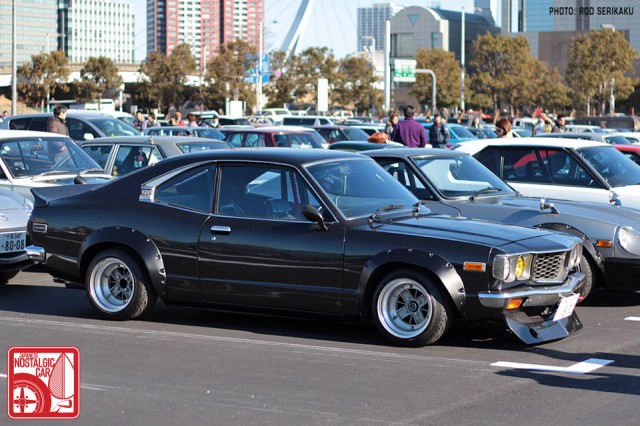 This Mazda RX-3 Savanna GT is an example of flares done totally right. Black on black blends in better and adds to the overall menace of the car. Deep dish Checkmans don't hurt either.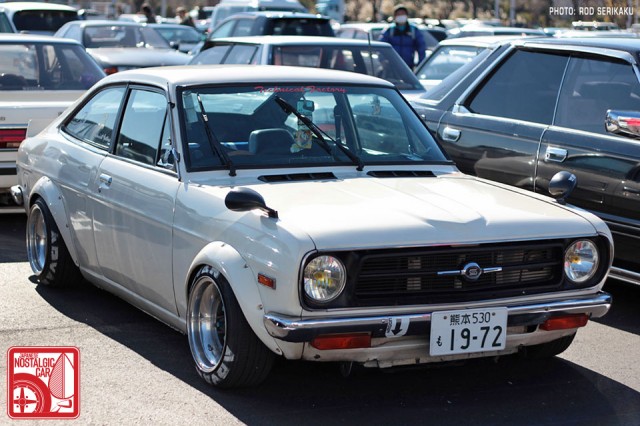 This is the B110 Sunny made famous in High Top Fade's beautiful photos, minus the air dam. White lettering stenciled onto sidewalls is an old school feature coming back in a big way. Prediction: we'll see much more of this at JCCS this year.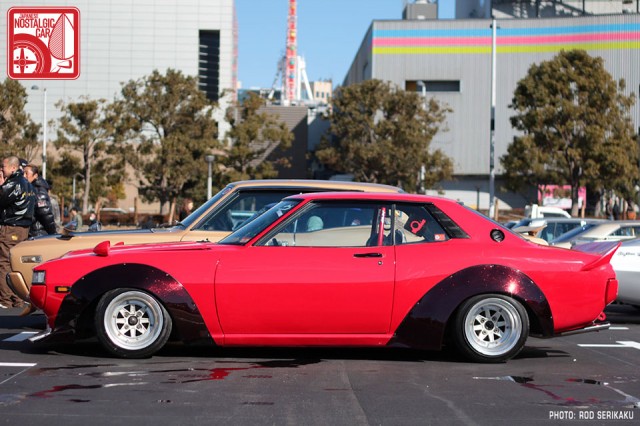 If you insist on going extreme with the overall look, however, might as well add some kandy flake to your bubbles. The bosozoku look seems to suit later Celicas, the ones with the squared off parking lights, better.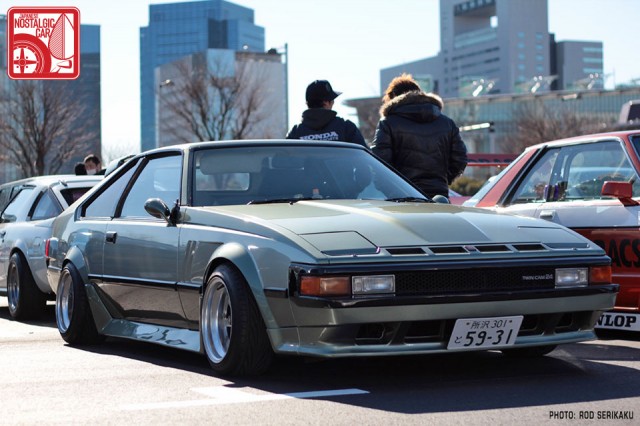 Even as we just finished admiring the zero aero look of the DR30 Skyline above, this Celica XX shows us a decent but not overdone example of how to rock it 80s style. Bonus points for the subtle yet bizarre shade of industrial green.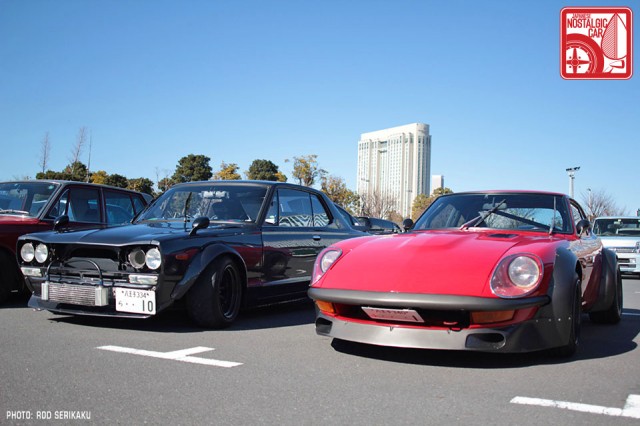 Good lord, if The Road Warrior had taken place in Japan, we're certain the black hako is what Mad Masato would be driving. Have we ever featured a scarier looking car?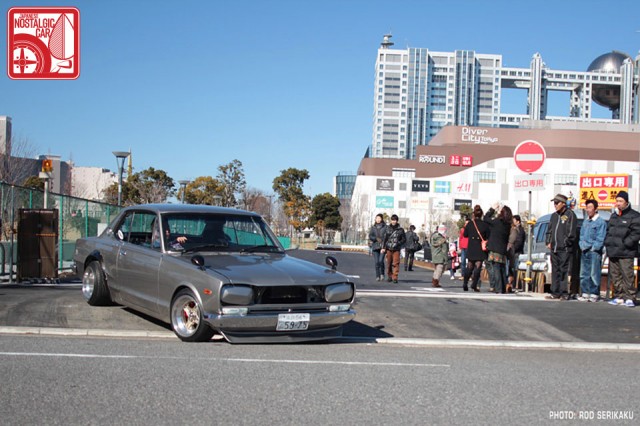 Soon it was time to say farewell and the same spoiler-less hako on Racing Harts we saw above. Even with Japan's mirror-smooth roads, you still have to navigate inclines at an angle sometimes.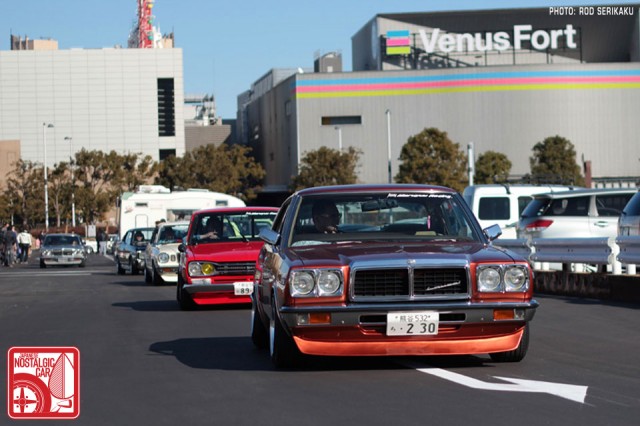 The angularity and regal upright grille of the C230 Laurel makes it perfect for an old school VIP treatment. Imagine this convoy rolling down the streets in your 'hood.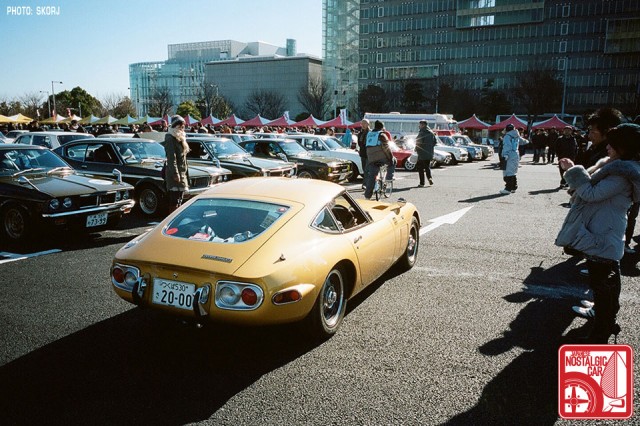 Last but not least, Skorj caught this simply stunning golden Toyota 2000GT leaving the premises, drawing admiration from spectators armed with cameras. Who could blame them?
That concludes our 2013 New Year Meeting coverage. In case you missed it, check out Part 01, 02 and 03.
Rod Serikaku is a photographer living in Japan and founder of AutoNGraphic. Skorj is a photographer living in Japan and is co-founder of Filmwasters.