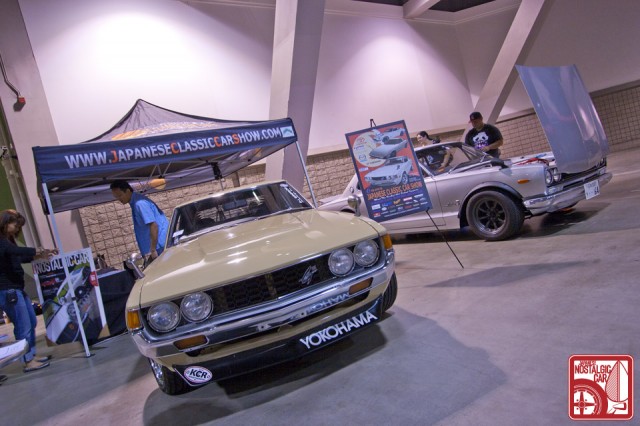 As temperatures increase, so do the number of events in SoCal where you can take your nostalgic car. We are highlighting some of these because these venues have not traditionally been a home for vintage Japanese steel. But their requests are proof that the old school movement is making headway into several different types of automotive gatherings. So dust off that sled and take it out of the garage. That's what SoCal summers are all about!
Saturday, July 9 / Riverside, CA: K&N Car Collector Appreciation Day
K&N air filters is celebrating Collector Car Appreciation Day by holding a show at its headquarters. Though heavy on the domestic iron, this year K&N really wants to see Japanese steel representing and is offering FREE registration to all old school Japanese cars. The show is from 10am to 4pm and there is no gate charge. Food and raffles will be offered, and the TV show Two Guys Garage will be taping an episode there. Please contact ShanonG@knfilters.com or call (951) 826-4103 to register. Feel free to post this info on your car club forums or blog, so others can join too.
Sunday, August 21 / Long Beach, CA: Motion Auto Show
Motion Auto Show has traditionally been one of the biggest tuner shows around. The focus is typically on the latest Japanese tuner cars and VIP rides. However, the organizers are making a push to include more old school cars to class up the joint! Or at least so skinny-jeans wearing kids will learn that "old school" is not a DC2 Integra. The JNC crew will be there with a special display with a Datsun 240Z and Nissan 370Z side by side, along with the JCCS and Toyotafest family. We would love to see you there with your vintage ride to teach modern day tuners a history lesson.
Sunday, September 18 / Rancho Palos Verdes, CA: Palos Verdes Concours D'Elegance
This is a high end event that focuses mint collector automobiles, and they are recognizing the importance and contributions of Japanese automakers. The theme of this year's concours is California Design & Style. The organizers are celebrating the vehicles that make up California car culture, and you can't have Cali's car culture without classic Japanese cars.